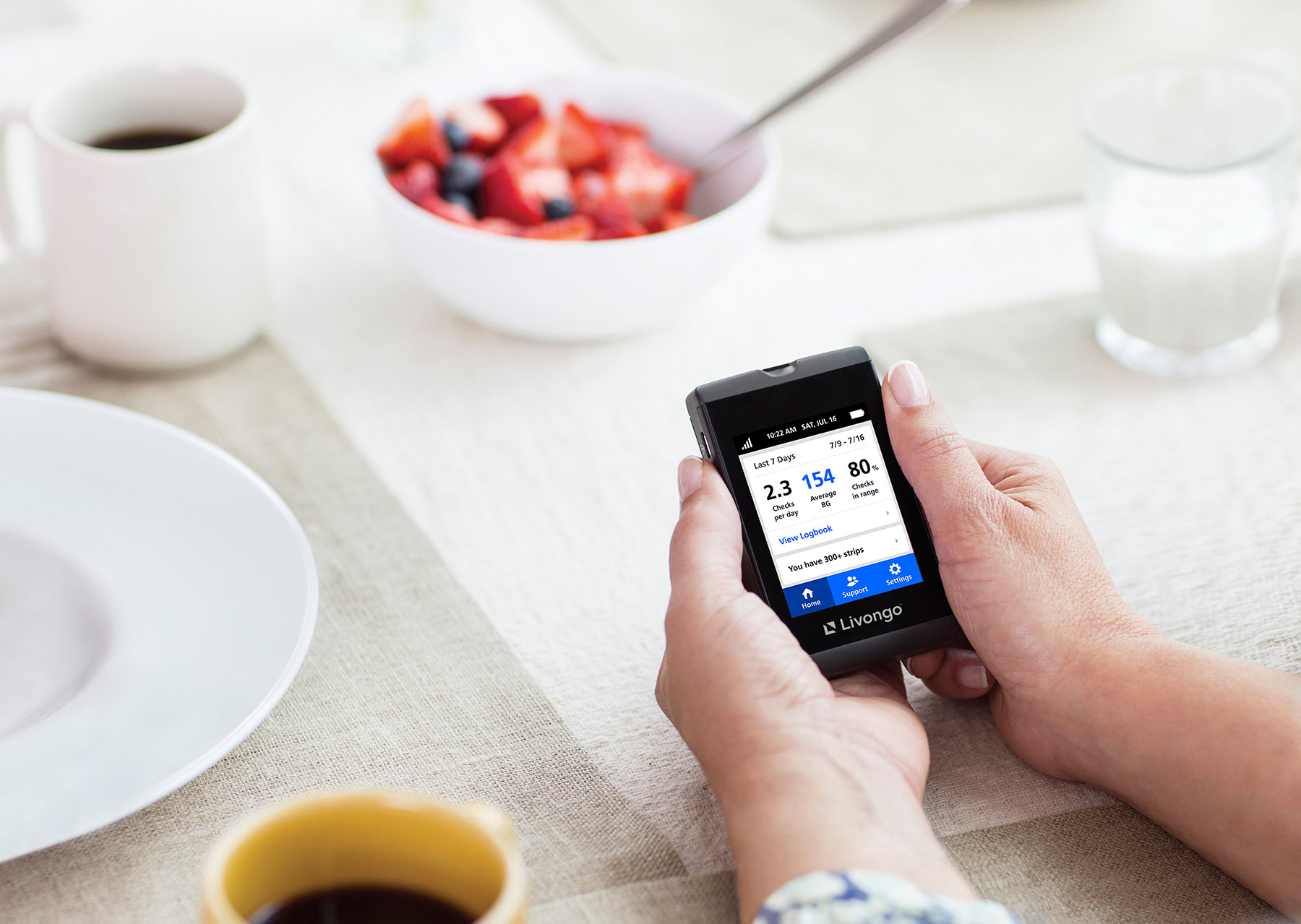 Welcome to Livongo!
Curious about what this program can offer you? Lets start off easy. This guide will show you key articles and videos to get you going.
Each resource is meant to support you while you manage diabetes. You may even be familiar with some of these features already! You can always refer to this page to get what you need along your journey.
If you haven't already seen it, a great place to start is to watch our Diabetes Management Program Jumpstart video. You can also sign up for a live, coach-led Livongo Learning Event. This Learning Event will walk through each feature you see outlined below and more.
Let's get started!
Your Livongo meter
How do I get started with my Livongo meter?
My meter is all set up, but I have more questions!
Need more technical support to troubleshoot the device? Contact our Member Support team.
Your coaching team
Livongo coaches are here to support you on your journey in a variety of ways. You can:
Schedule a 1:1 coaching session

We understand that managing diabetes is highly personal and there is not one right way to do it. You are the expert in your life, and we are here to partner with you. Our coaches join you to talk through topics like healthy eating, getting active, checking blood sugar, problem-solving, healthy coping skills, taking medications prescribed by your doctor, and more.

Learn more with our article What Can Livongo Coaching Do for You?
We are ready when you are! Want to schedule a coaching session? Click here.
Get real-time guidance

If your blood sugar is out of range, a coach will contact you within minutes. This outreach is by text or phone (your choice) and is available 24/7/365.

Your coaching team will help guide you to get your blood sugar back in range and get you feeling better as soon as possible.

This support is optional and can be turned off or customized on the Livongo secure website.
Your Livongo mobile app
Our free mobile app is a great way to connect with your Livongo for Diabetes program. You can view data from your connected meter, log your food, create a personal Action Plan and more! If you don't already have the app, start by downloading it from the Apple App Store or Google Play today. Once you are set up on the app, check out these available features:
Your secure Livongo website
The secure Livongo website is another way to get the most out of your Livongo for Diabetes program. You can log into the secure Livongo website at my.livongo.com. Like the mobile app, you can set up your Action Plan, schedule a coaching session, personalize your program and review your blood sugar readings.
Message a Coach

Log into my.livongo.com and click "Message a Coach" at the top of the screen.

Food Logging

You can access the Food Logging feature from my.livongo.com.
Your learning resources
Would you like to learn more in a 15-to-20-minute webinar format where you can ask your questions live via text? Choose from a series of live online classes with topics ranging from healthy eating and being active to goal setting and more.
If you can't attend any live Livongo Learning Events, we have recordings of all the events that you can watch anytime!
You also have access to Livongo's complete library of helpful articles, recipes, exercise videos and more. Here you'll find simple and actionable tips written by experts to help you reach your health goals. You can scroll down to browse topics by category or use the search bar at the top to find what you're looking for.
CLC016230.A