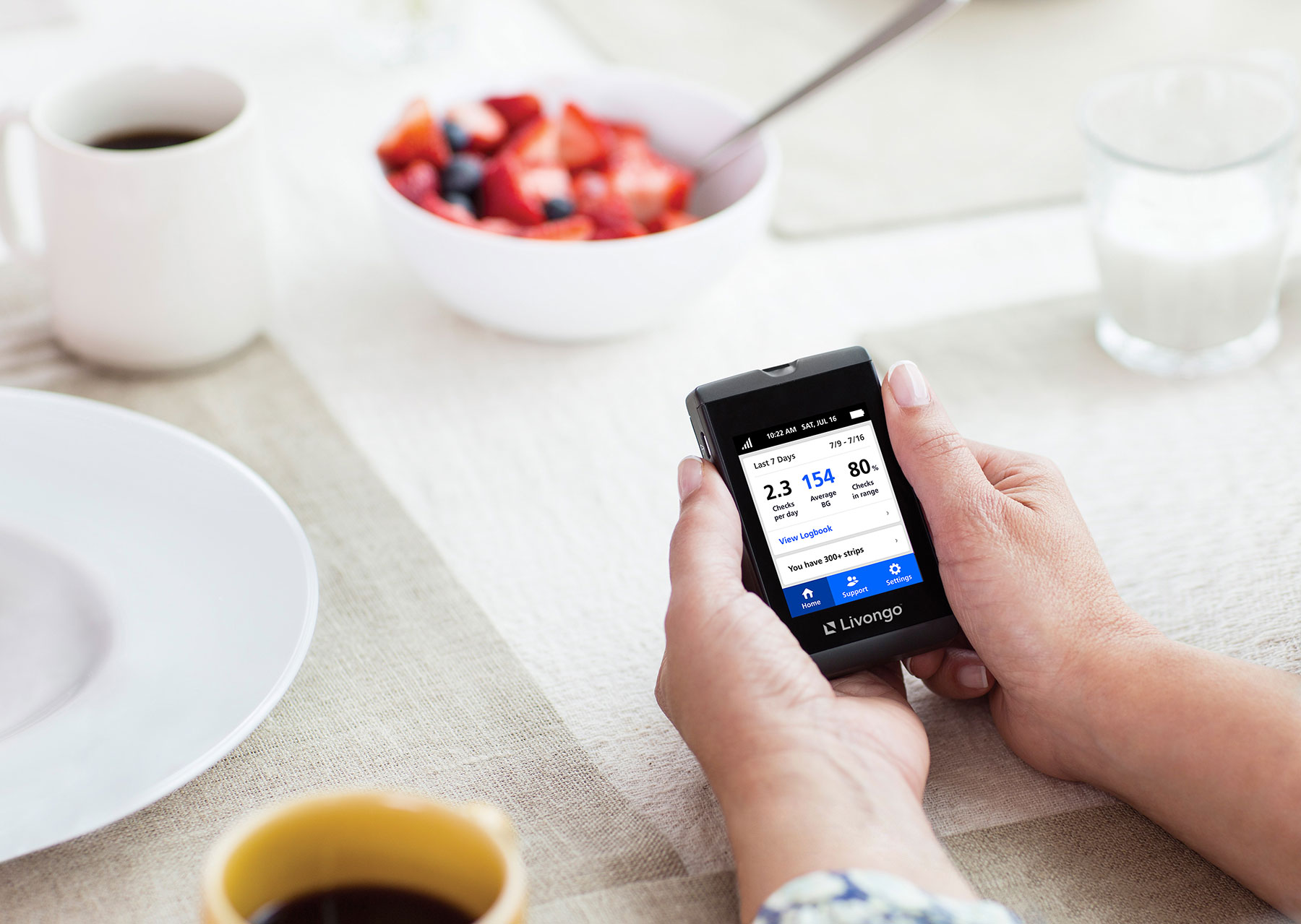 Keeping track of how much glucose (sugar) is in your blood is an important part of self-care when you have diabetes. This is also called blood glucose monitoring (BGM). To make sure your blood sugar and insulin are in balance, check your blood sugar as instructed by your healthcare provider. Let's get started!
What you need
Make sure you have the following: 
A blood glucose meter 

A lancing device

Test strips
If your Diabetes Management program includes all the above, completing your first blood sugar check with the provided meter will activate your device. If your program does not include a meter, you can use your own device; just be sure it is compatible with your program. Check out Using Third-Party Blood Glucose Meters with your Diabetes Management Program to learn more. 
Aim for your target range
A target range is where your blood sugar level is healthiest. Staying in this range will help lower your risk for health problems. Your care team will help you figure out the best target range for you. Your range depends on many things. They include your age, other health problems, how well your diabetes is managed, and how long you have had diabetes. In general, target ranges are:
Before a meal (pre-prandial glucose): Between 80 and 130 mg/dL.

2 hours after a meal (post-

prandial glucose): Less than 180 mg/dL.
Doing a blood sugar check with your meter 
Step 1. Get ready
Wash your hands with soap and warm (not hot) water.

Place a lancet in the lancing device.

Check the expiration date on the vial of test strips that came with your meter.
Step 2. Turn your meter on
Wait for the meter to show a message that indicates it's

Ready to check

.

Remove a test strip from the vial and place it into the tip of your meter.
Step 3. Check your blood sugar
With your lancing device, poke the side of the tip of your finger. Squeeze gently until you get a drop of blood. Squeezing too hard can cause

an

inaccurate

reading.

If you are unable to get enough blood, gently massage your finger from your hand downward. 

Touch the tip of the test strip to the drop of blood.
Step 4. Read and record your results
Wait for your meter to show the result. Your reading will display in 3-5 seconds.

If you get an error message, recheck using a fresh strip and a fresh drop of blood. 

If you're using your program meter, it will automatically upload and store your results to your member account. If you're using a third-party device, you can manually enter your readings.
Step 5. Dispose of sharps
Your needles and lancets are considered sharps and need to be disposed of properly. 

Ask for a sharp'

s container from your doctor or pharmacy. 

If you don't have a sharps container, use a hard plastic container like an empty laundry soap container or a plastic milk jug. 

Find out what your state requires by calling the Coalition for Safe Community Needle Disposal at 1-800-643-1643 or visiting their site at

www.safeneedledisposal.org

.