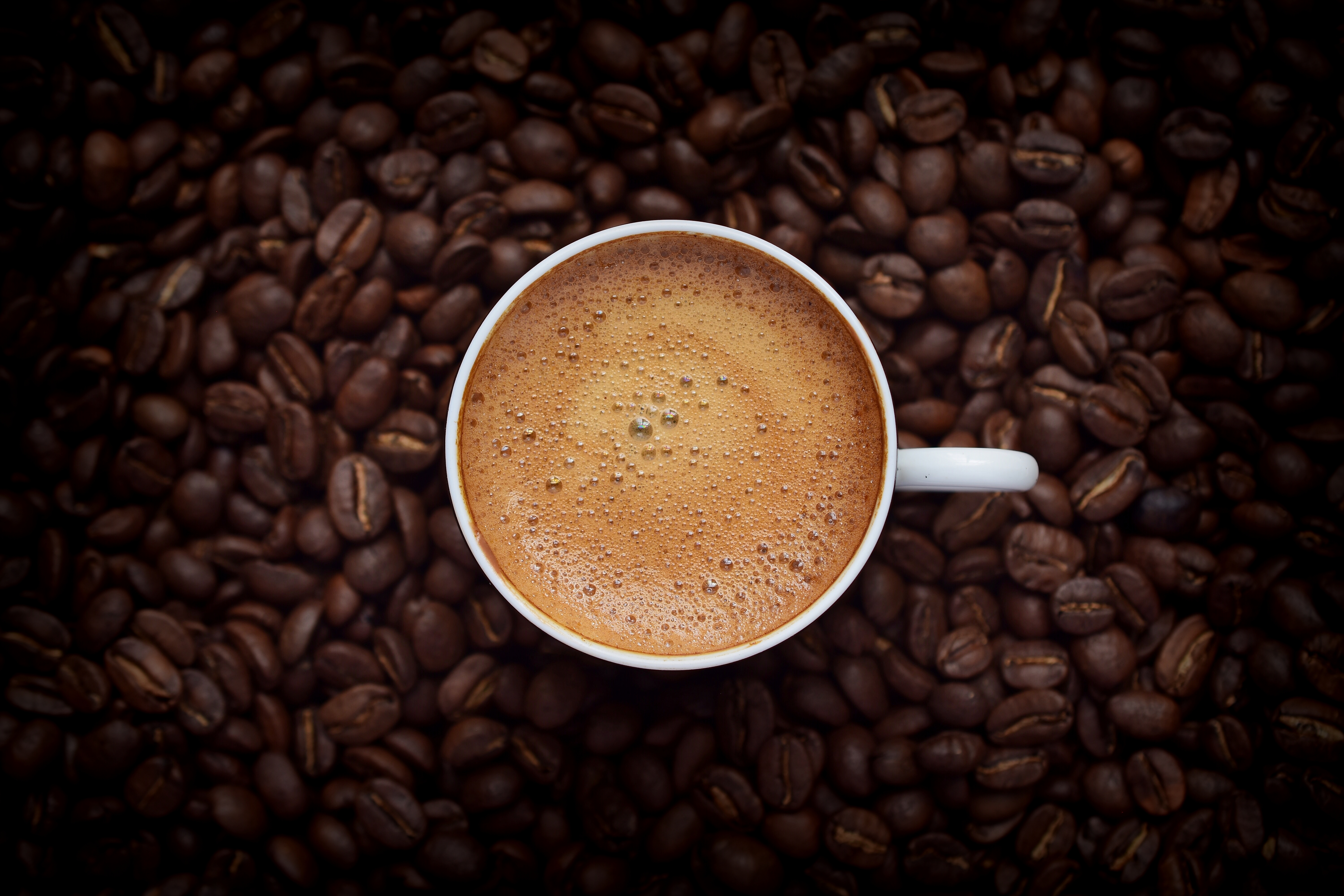 Many people start off their day with a cup of coffee. And there are some health benefits to drinking coffee, including a lower risk of developing type 2 diabetes. But coffee is also a beverage that can impact blood sugar levels. If you have diabetes, it's important to consider the effect coffee has on your blood sugar.
In some studies, caffeine has been shown to raise blood sugar levels. It does this by making the body less sensitive to insulin, the hormone that helps your body process sugar. It is possible to find out if you are sensitive to caffeinated coffee. Try testing your blood sugar before and after drinking a cup. If it affects your blood sugar, these tips may lessen the impact:
Drink coffee with a meal
Having coffee on an empty stomach may raise your blood sugar according to a handful of recent studies.The reason: It may lower insulin resistance, which means your cells can't easily take up sugar from the blood. To lessen this effect, try having coffee with your morning meal.Don't feel hungry when you wake up? Try to eat a few bites of something that will help stabilize your blood sugar, like a handful of toasted almonds.
Hydrate first
When you drink water, it increases the volume of your blood. This makes your blood sugar less concentrated.Taking a moment to drink a glass of water before downing your morning coffee—in addition to staying hydrated all day—could make a difference when it comes to balancing blood sugar levels.
Customize your coffee
If you like your coffee with milk or sugar, that means it also contains carbohydrates that impact blood sugar. Be sure to measure your coffee add-ins and observe their impact. This will help to ensure they're not preventing you from reaching your balanced blood sugar goals.You can also try carb-free ways of adding sweetness: Brew coffee along with a few cardamom pods; drop some vanilla extract into warm coffee; or top with a sprinkle of cinnamon.
Switch to decaf
Get the flavor you love without the caffeine by switching to decaf. Decaffeinated coffee doesn't seem to have the negative impact on blood sugar that caffeinated coffee does. Plus, it still contains the antioxidants in coffee that may actually be healthful. To ease the transition, you can start by going "half-caf"—mixing regular and decaf coffee.
Explore lower-caffeine drinks
Try swapping your second (or third) cup of coffee for a lower-caffeine alternative. Tea—whether black, green or white—has less caffeine than coffee. Herbal teas are caffeine-free. You could also try coffee alternatives. These are rich-tasting brewed drinks made from other plants, such as chicory and barley.