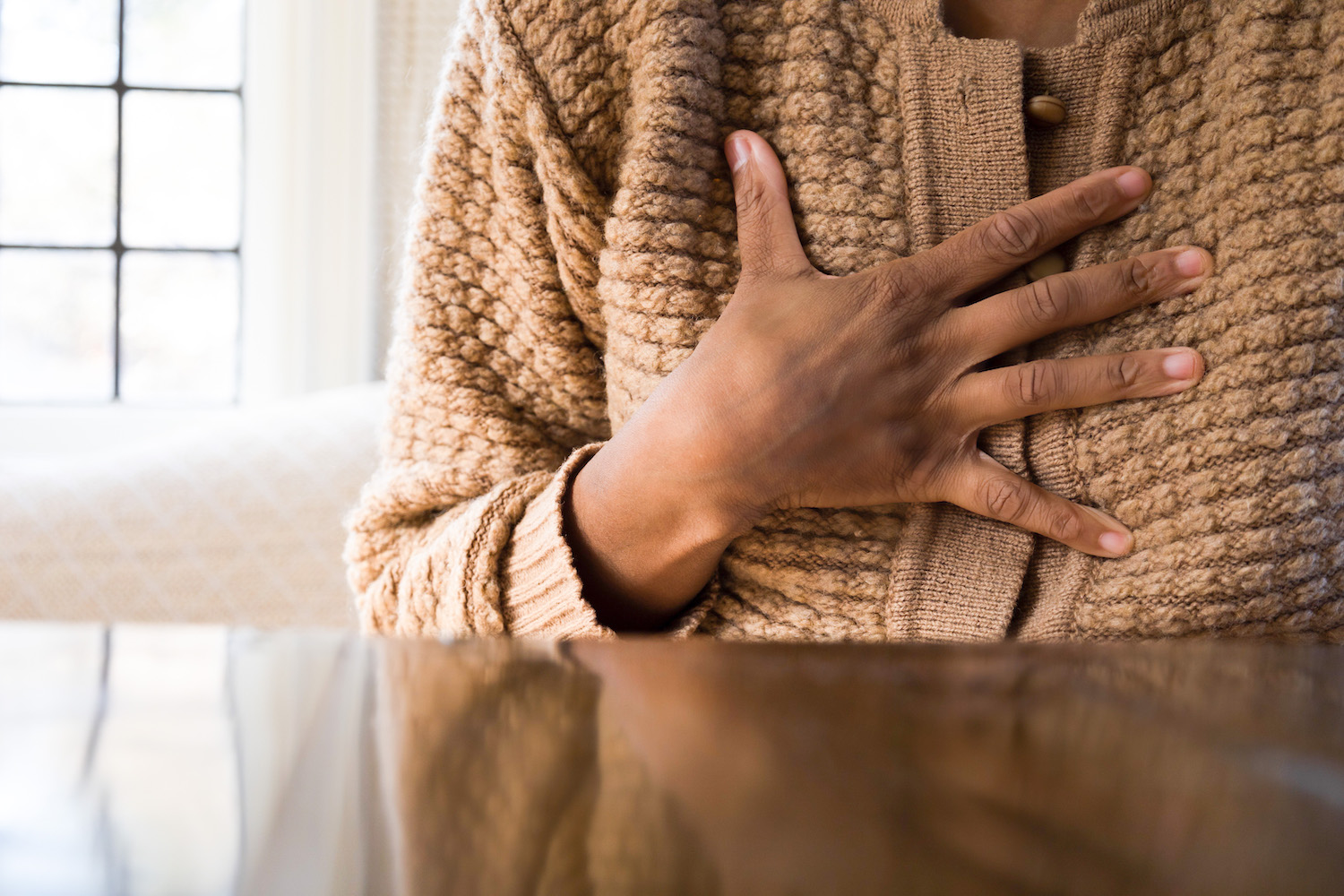 When chest pain comes up, it can be a scary moment. But it doesn't mean for sure it's a heart attack. So how do you know if it might be one?

Symptoms of a heart attack
There are a few different symptoms that might appear when someone has a heart attack. Some of the most common symptoms are:
Chest pain or discomfort (pressure, fullness, squeezing feelings) in the middle of the chest, lasting more than a few minutes

Feeling weak, light-headed or faint; may feel a "cold sweat"

Pain or discomfort in the neck, jaw or back

Pain or discomfort in the arms and/or shoulders (it could be in both arms or just one)

Shortness of breath

A note for women
Heart attacks can show up differently in different genders. The symptoms above tend to be the most common for a heart attack. But women may have those symptoms AND:
Indigestion

Nausea and vomiting

Heartburn

Extreme fatigue

Upper body discomfort

Back or jaw pain
When should I call a doctor or ask for help?
If you notice any of the symptoms mentioned above in you or someone else, call 9-1-1 immediately.
The chances of surviving a heart attack are better the sooner you get treatment.