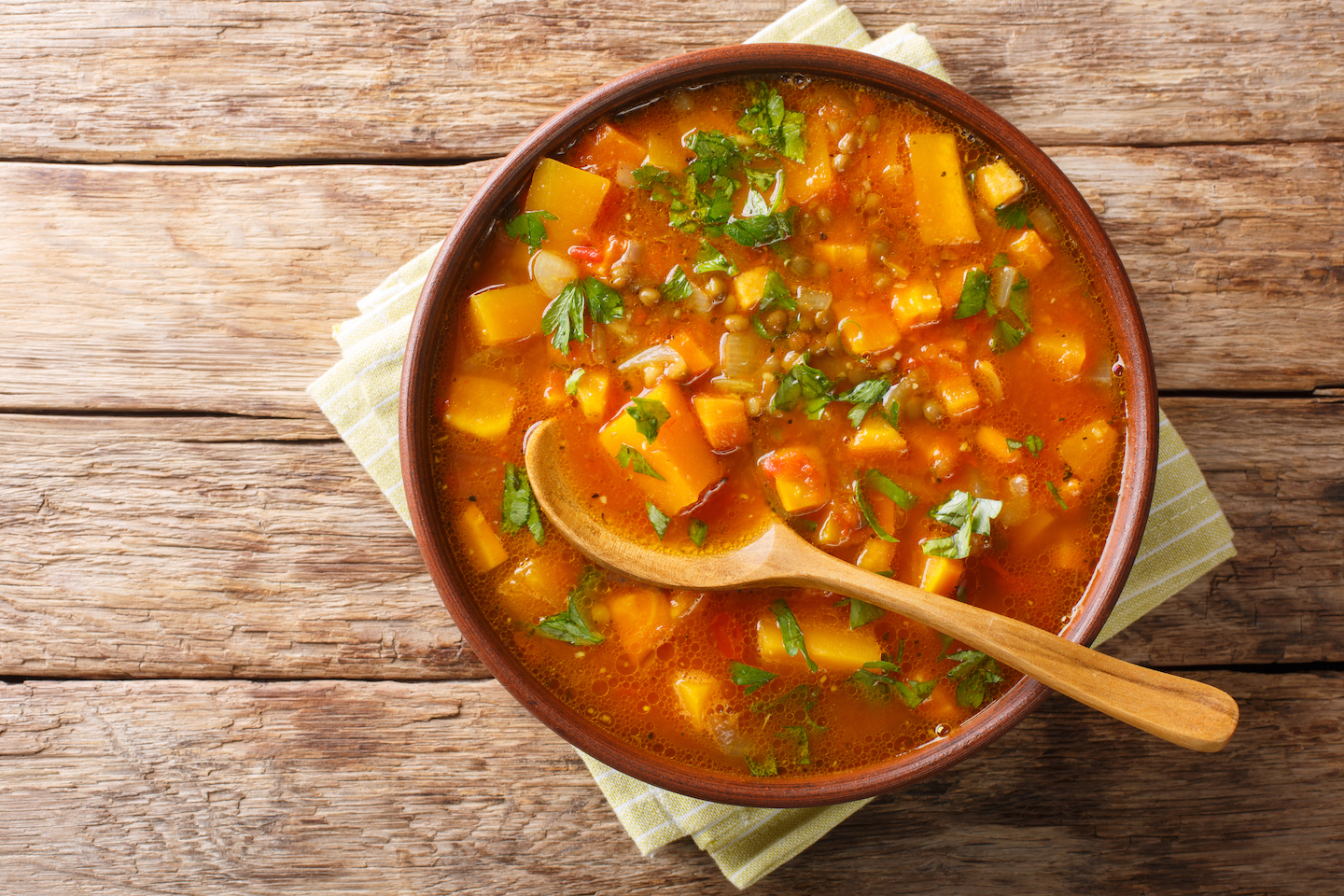 Whether you've just had surgery or have trouble chewing these days, your doctor might put you on a strict soft diet. But that doesn't have to keep you from enjoying healthy, delicious food! Even if you are limited to soft foods on your plate, you can still choose from a variety of tasty options.
With a little creativity and planning, you can get the nutrients you need and the flavors you crave.
The balanced plate
Trying to eat healthier? Start with the balanced plate model. Aim for:
50% of your plate to have non-starchy veggies
25% to have carbs, and
25% to have lean protein
Soft non-starchy vegetables(50% of your meal):
Steamed squash

Canned carrots (rinse first to get rid of extra salt)

Beets

Broccoli

Cauliflower

Spinach

Pureed or blended soups

Vegetable juice
Soft proteins (25% of your meal):
Eggs

Low-fat cottage cheese

Low-fat or nonfat ricotta cheese

Low-fat, nonfat or low-carb plain yogurt

Finely grated/melted cheese

Canned tuna fish, chicken or salmon mixed well with nonfat mayo (or other low-fat dressing or yogurt)

Soft fish (deboned)

Nut butters like peanut or almond, or sunflower seed (2 Tbsp per serving)

Chicken, beef, pork or turkey (cooked in a slow cooker, ground or braised)

Tofu

Protein powder

Carbs (25% of your meal):
Steel cut oats

Porridge-like hot cereals like oatmeal, grits or Cream of Wheat

Whole grain cereal that softens easily in low-fat or skim milk

Skinless mashed potatoes mixed with low-sodium chicken or vegetable broth

Canned peas (rinse first to get rid of extra salt)

Unsweetened applesauce

Pureed fruit or fresh fruit smoothie without seeds (add Greek yogurt for protein)

Mashed banana (mix with peanut butter or almond butter for protein)

Canned peaches or pears (canned in water or their own juice)

Cooked fruits (without seeds or skin) such as apples, peaches or pears

Plain low-fat yogurt (make it Greek for extra protein)

Well-cooked legumes with soft skins, like baked beans

Soft, low-fat whole grain muffin

Pasta cooked to a soft consistency

Items to avoid
Look out for foods that need a lot of chewing. This could include:
Crusty bread (like bagels, baguettes and toasted English muffins)

Potato chips

Popcorn

Hard cereal

Raw vegetables

Tough meats
Need some ideas to get started?
Try one of our favorite protein shake recipes for a filling, balanced meal on the go.