Your Livongo blood glucose meter uses cellular connectivity to upload readings to your account. However, our cellular provider is in the process of updating its networks to replace 3G towers. This work started on July 1, 2022.
While our cellular provider does work in your area, you may experience delays with your meter's readings uploading to your account. You may also see messages saying your device cannot connect. Unfortunately, we have no control over how long cell service might be down.
Below are answers to some questions you may have about how to use your meter during this time.
What do I need to do?
There is nothing you must do when our cellular provider is updating its networks. There might be a delay in service and your device may appear offline. You can continue to use your meter for blood sugar checks until the network connection resumes.
What error messages will I see?
Error 21

Error 20

Error 9

Error 18
You'll also notice a red x in the top corner where you would normally see connectivity. Here is an example of what you might find: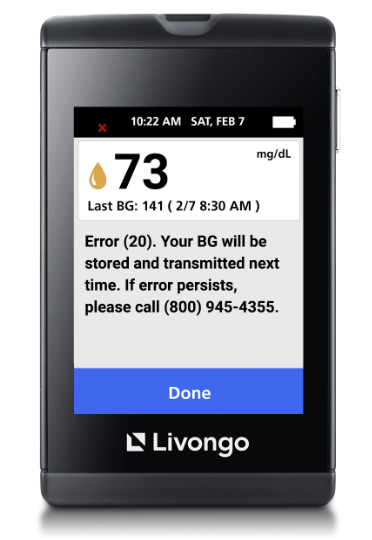 What about my data?
All data is stored locally on your meter, even without cellular connectivity. Your readings will not be lost and will upload once the connection is re-established. After our cellular provider completes work in your area, your meter should reconnect to the network. Then, your meter's stored readings will upload to your account.
Which features of my program will be impacted?
Blood glucose response messages. These tell you what to do in response to your reading.

Real-time support. Our coaches can't contact you when your blood sugar is out of range.

Health Summary Reports. You will not be able to download your data.

Weekly newsletter. The communication you get each week will not display your readings.
Are there other ways to connect my device?
Your device can also connect to 4G and LTE cellular networks. It can't connect to new 5G networks. It does not have Wi-Fi capability.
What do my readings mean?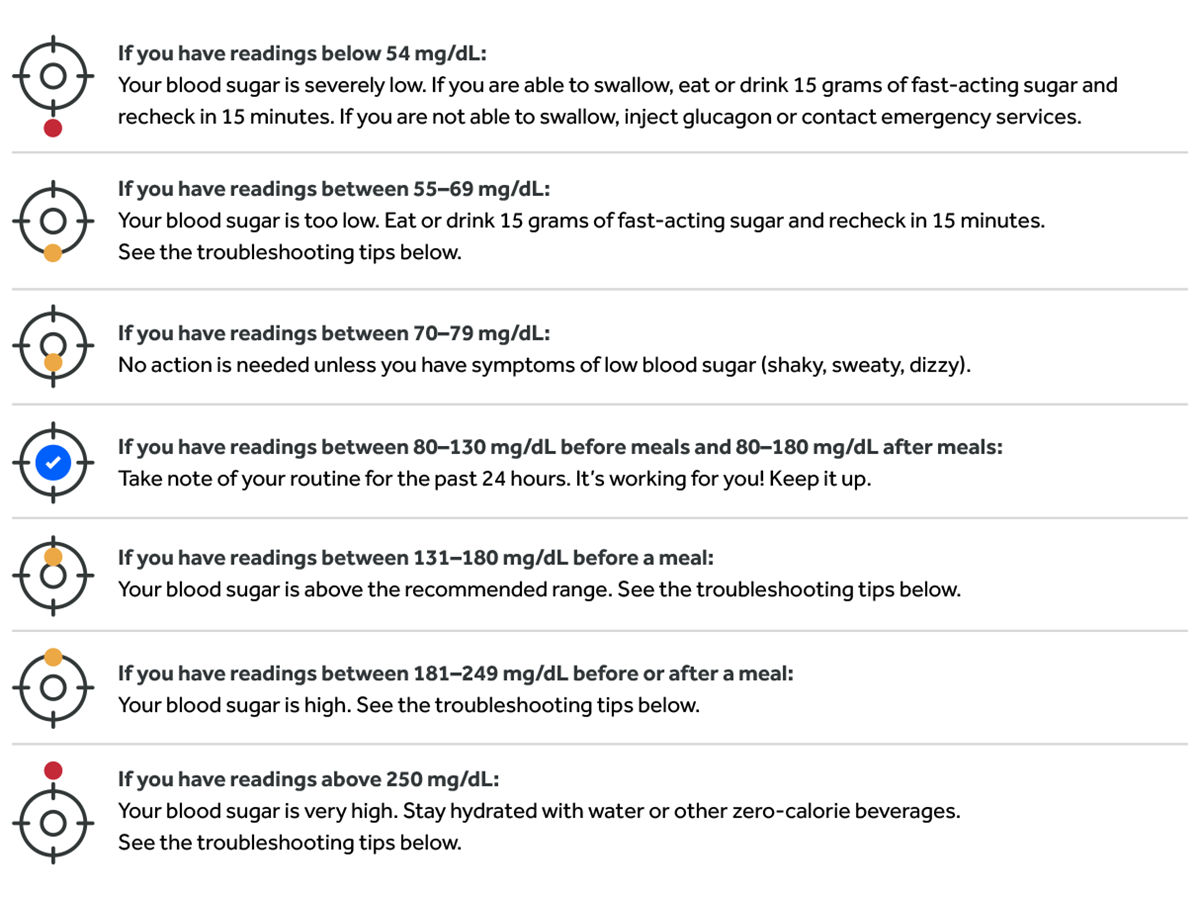 How do I share my data with my doctor or coach?
You can keep track of your blood sugar using a notebook, a file on your computer, or on your smartphone. You can also use a manual log. When you're ready, hand it to your doctor in person. You can also snap a photo or screenshot to send via email.
What other actions should I take?
If there still is no cell network connection on your meter after a few days, contact Member Support at 800-945-4355.
Questions? We're here to help.
Just contact us at membersupport@livongo.com or call 800-945-4355.