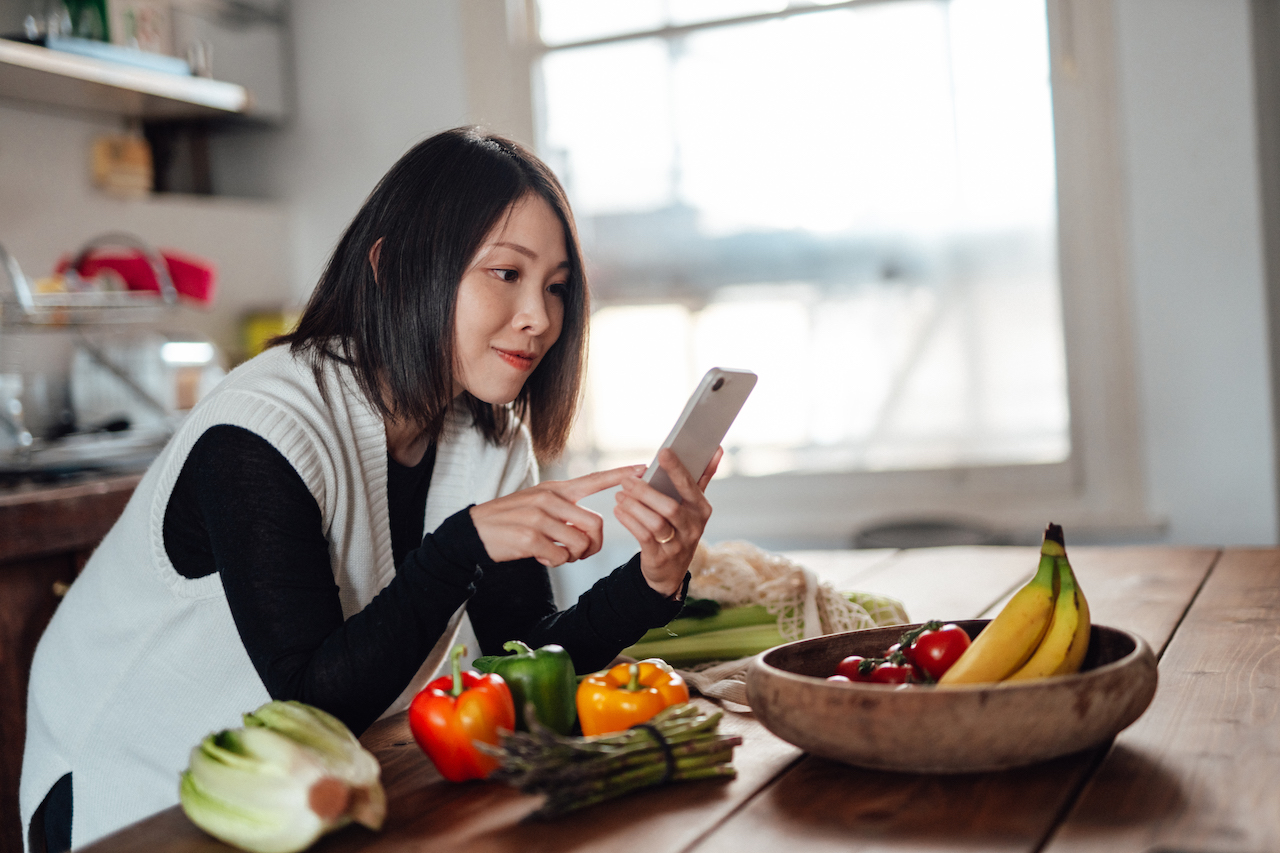 If you have diabetes, you may spend a lot of time thinking about what you're eating. But some of the choices you make about how you eat can also make a difference when it comes to managing blood sugar. Here are some habits you can adjust to help you spend more time in range and have a lower A1c:
Meal plan. Figuring out meals in advance can help you set yourself up for success. Instead of eating whatever's on hand, you can plan for satisfying meals that also keep your blood sugar balanced. Try mapping out meals for one week at a time. This will give you time to stock up on the ingredients you'll need.
Eat on a schedule. Fueling your body regularly helps keep blood sugar levels stable. This helps you stay energized throughout the day. Wait too long between meals and your blood sugar may dip below ideal levels, depending on your diabetes medication. Take notice of your body's patterns when it comes to your blood sugar levels. As you learn more, you can plan meals and snacks for the times that will be likely to keep your blood sugar in balance.
Use measuring cups. Even nutritious foods can increase blood sugar if you eat too much. Keep a set of measuring cups in your kitchen and get in the habit of measuring out foods—especially carb-rich ones. Pay attention to how different-sized servings impact your blood sugar and try to measure out a serving that's right for your body.
Drink in moderation. Drinking alcohol can cause low blood sugar for up to 24 hours. What's more, if a drink is high in sugar like many mixed drinks are, it can increase your blood sugar. If you do drink, do so in moderation (up to one drink per day for women and two per day for men) to help minimize blood sugar fluctuations. Never drink on an empty stomach.
End with a stroll. Going for a walk after a meal can help lower blood sugar levels. Moving even at a light pace for as little as 2 to 5 minutes may have these benefits. Those dinner dishes can wait—lace up your sneakers and take a blood-sugar-balancing stroll around the block!