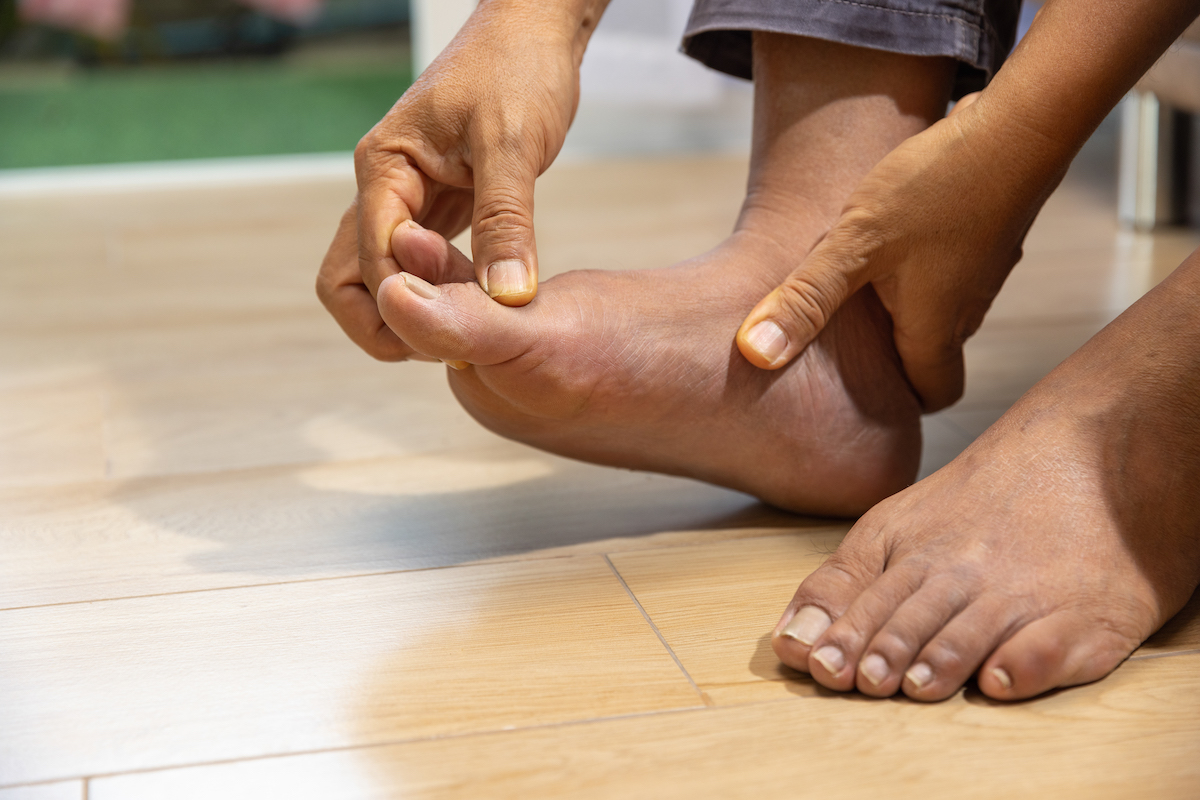 What is gout?
Gout is a common form of arthritis that can affect anyone. But it tends to be more complex than other kinds of arthritis.
People with gout might have:
Sudden, severe attacks of pain in one or more joints

Swelling and tenderness in one or more joints

Redness around the joints
Gout most often comes up in the big toe. But it can affect other joints, too.
No matter where it appears, gout can come on suddenly. It often wakes up people in the middle of the night with the sensation that a joint is on fire. The joint may feel swollen, hot to the touch and so tender that even the weight of a sheet on it may seem like too much to handle.
Other symptoms can include:
Lingering discomfort

After the most severe pain goes away, some joint discomfort may last from a few days to a few weeks.

Later attacks are likely to last longer and affect more joints.

Limited range of motion

As gout progresses, you may not be able to move your joints normally.
What causes it?
The cells in our bodies give off waste called "uric acid." This acid is taken away from our cells by our blood. If there's a buildup of uric acid, like after a heavy workout, it can make our body tissues feel swollen and sore.
Uric acid has salts in it called "urates." When the body can't process uric acid properly, those urates can build up in body tissues or even crystallize in the joints. And this can lead to gout.
Risk factors include:
Diet

Red meats and organ meats, such as liver

Certain seafoods like sardines, anchovies, mussels, scallops, trout and tuna

Alcohol, especially beer

Drinks sweetened with fruit sugar (fructose), like juice
Weight

If you're overweight, your body creates more uric acid and your kidneys have a harder time getting rid of it
Medical conditions

Untreated high blood pressure

Diabetes

Obesity

Metabolic syndrome

Heart disease

Kidney diseases
Certain medications

Low-dose aspirin

Some medications used to lower blood pressure, including thiazide diuretics, angiotensin-converting enzyme (ACE) inhibitors, and beta-blockers

Anti-rejection drugs prescribed for people who have had an organ transplant
Family history of gout

If other members of your family have had gout, you're more likely to develop the disease
Age and sex

Gout occurs more often in males

Men are also more likely to develop gout earlier—usually between the ages of 30 and 50—whereas women are usually more at risk for gout after menopause
Recent surgery or trauma

Experiencing recent surgery or trauma can sometimes trigger a gout attack
Can gout be treated?
Yes! Your doctor might prescribe medication to treat gout if you have it. Reaching a healthy weight and eating a gout-friendly diet can also help lower the risk of a flare-up in the future.
If you experience sudden, intense pain in a joint, call your doctor. Gout that goes untreated can lead to worse pain and even joint damage.
Seek medical care right away if you have a fever and your joint is hot and inflamed. This can be a sign of an infection.