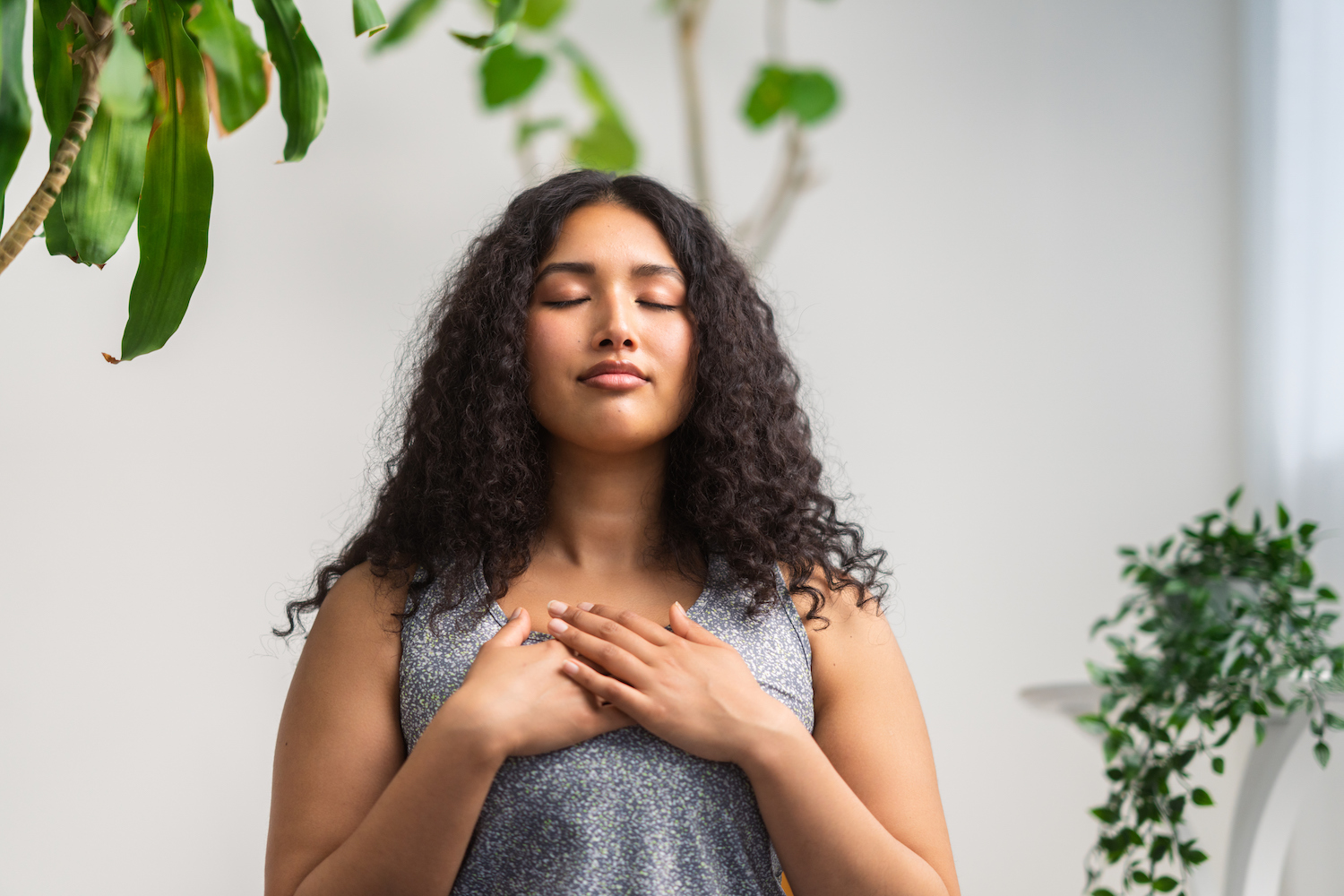 Have you ever said anything like this?
"I'm just a worrywart."

"No thanks, I don't go places where I don't know anyone."

"Please don't move that. I like everything in its place."

"Just another day of feeling overwhelmed as usual."

"Don't mind me, I overthink everything."

"I'm always a bit wound up."
These can all be different ways to describe forms of anxiety.
And anxiety is very common. According to the Anxiety & Depression Association of America, over 19% of people live with anxiety. But what is it? And how can you live with it?
What is anxiety?
Anxiety isn't just one emotion: it's a state of being. This experience can look different for many people.
For some, living with anxiety means feeling nervous or "on edge" most days. For others, anxiety may mean they feel like something is deeply wrong, but they can't pinpoint what. Sometimes anxiety is a constant fear of what others will think or what the future holds. And in some cases, anxiety can feel like you're always on the verge of panic.
Anxiety ebbs and flows. Some days it can be intense. Other days it can feel like no problem at all. Anxiety levels can change year to year, moment to moment, and person to person.
What are the different kinds of anxiety?
Generalized Anxiety: a very common form of anxiety. This might look like a constant concern or worry, even if there's nothing to worry about. Generalized anxiety can feel like your anxiety "stove" is always burning but set to "low."
Social Anxiety: this applies to social situations. People with social anxiety tend to feel deeply self-conscious around others. It often comes with a fear of public speaking, talking with strangers, or being in crowds.
Post-Traumatic Stress Disorder (or PTSD): this can be a more severe type of anxiety. PTSD is brought on by witnessing or surviving trauma. Childhood abuse. Physical assault. Military combat. Natural disasters. Major injuries. Each of these (and more) can cause PTSD, and women are five times more likely to experience it.
Panic Disorder: a less common form of anxiety. Panic disorder often looks like an intense fear after being triggered. The trigger could be something real or even just a thought. This disorder often leads to panic symptoms in the body, like rapid breathing or a pounding heart.
Obsessive-Compulsive Disorder (or OCD): this is a rare type of anxiety. When someone has OCD, they often fall into repeating "loops" of thoughts or actions that they would rather not experience. To escape these "loops" and find a little relief, people with OCD may act out "rituals" like washing hands, cleaning, counting, or other actions.
What does anxiety feel like in the body?
Like any state of mind, anxiety also lives in the body.
Anxiety can show up as:
A clenched jaw

Tight shoulders

Quick or shallow breathing

A racing heart

Fidgeting or the inability to sit still

Physical "tics" like picking or flinching
But remember, anxiety can show up differently for everyone. The key is to listen to your body. It can tell you when you're feeling nervous or overwhelmed.
How do you manage it?
Anxiety can be very treatable! Many people who live with chronic anxiety can manage it with some different tactics. People with anxiety might consider:
Mindfulness: a helpful exercise to boost mental resilience. Here's an example of a mindful walking activity.
Meditation: a great way to soothe your body and mind. Try a guided meditation to see how you like it.
4x7x8 Breathing: a simple way to tell your body in its own language that everything will be okay. Give it a shot with this short, guided video.
Therapy: a powerful tool for getting past roadblocks in your mind with the help of an expert.
Medication: a good option to discuss with a doctor if your body needs a little help to feel at peace.
Rest assured that there is no shame in living with anxiety. There's also no shame in treating it! Anxiety is a very natural human experience. Whatever your journey with anxiety looks like, it's yours to manage how you see fit!
Sources: