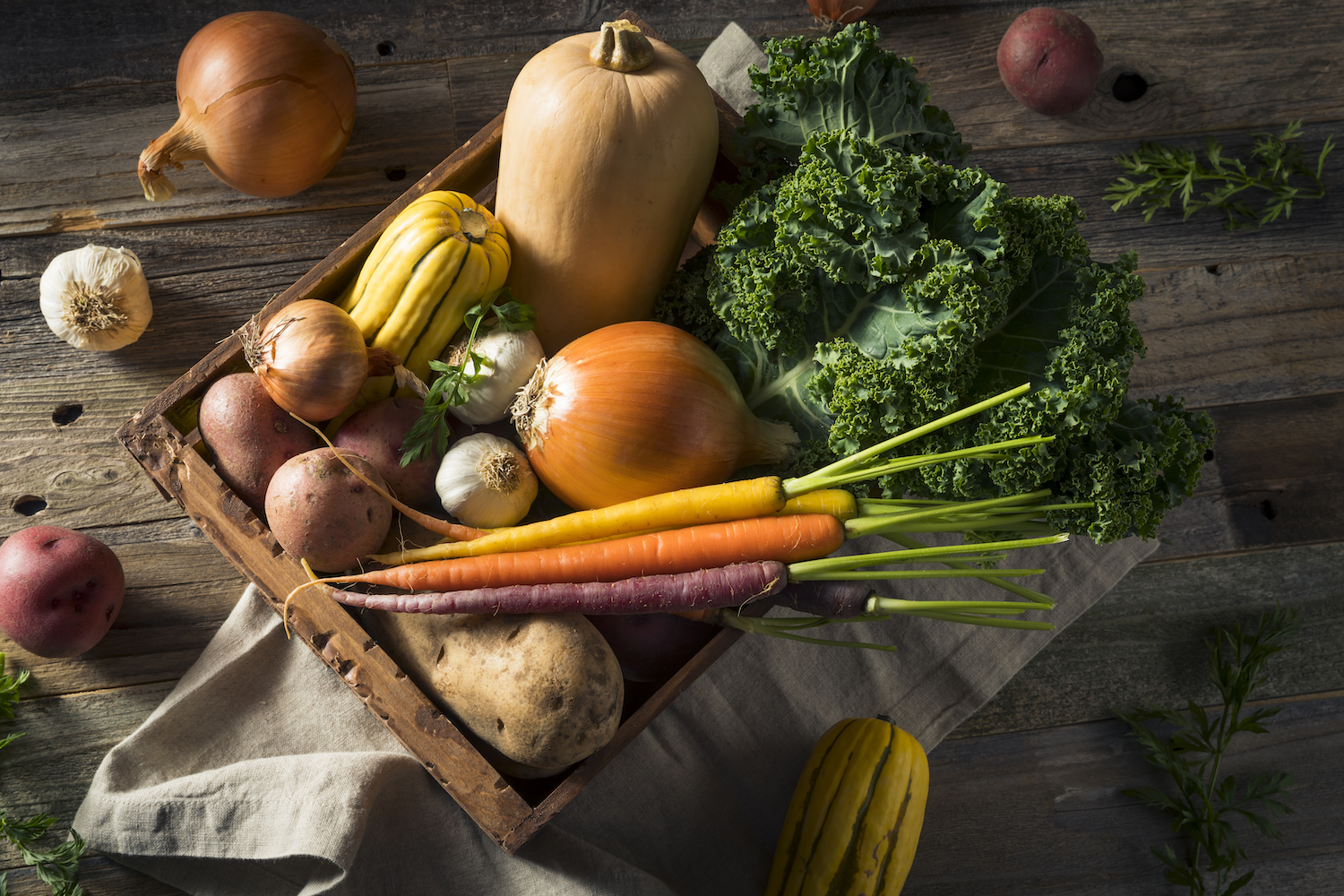 Few things compare to the taste of freshly picked garden vegetables. Growing your own veggies can save you money on groceries. If you have a yard, you can grow these vegetables anywhere there is plenty of sun. If you live in an apartment or have limited space, try a container garden. You can keep your container garden on a patio, porch, or under a grow light. Looking for a new hobby? Try giving your kitchen a healthy homegrown twist! Here are five fall favorites you can grow at home.
Kale
Kale is a great source of vital nutrients like vitamins A, C, K, and potassium. If you live in a cold climate, plant your kale seeds six to eight weeks before the first frost. Kale is a hardy vegetable and can handle snowy weather after it matures. If you live in a warm climate, plant the seeds after the weather starts to cool. Kale grows best in temperatures under 75°F. Make sure it gets at least six hours of sun and moderate amounts of water. Kale is the perfect base for salads and Buddha bowls.
Leeks
Leeks have an unmistakable flavor and are full of nutrients. They are high in fiber and have many immunity-boosting flavonoids. Plant leeks 8 to 12 weeks before the first frost. Leeks do well when you plant them in small containers inside at first. Once they start to grow, move them to your garden or a larger container. If it snows where you live, use plenty of mulch around the roots when you plant. During hard freezes at night, cover them with a sheet or bring them inside. If there is snow on the ground for most of the fall or winter, consider planting them in a large container inside. Leeks are delicious in soups and stir-fry. Try using them in this fall recipe.
Radishes
Add radishes to your salads, or snack on them between meals. Radishes are high in antioxidants and essential nutrients. They contain compounds that may help you manage your blood sugar. Plant these seeds about a month before the first frost. These crunchy veggies mature quickly and may provide a harvest many times before the first frost.
Broccoli
Broccoli is a hardy winter plant that can thrive in cooler seasons and colder climates. It's full of iron and potassium. It's also a good source of plant-based protein. Plant your broccoli three months before your first frost. Broccoli needs at least six hours of sun every day and moderate water. This popular vegetable is very versatile. You can eat broccoli raw with low-fat ranch dressing or hummus. You can add it to salads. You can also bake, stir-fry, and steam it! Try this delicious broccoli recipe.
Lettuce
Lettuce is a low-calorie leafy vegetable that is high in vitamin A. It is a great fall vegetable because it can thrive in mild to moderately cold weather. Lettuce grows best in temperatures below 75°F. Plant the seeds four to eight weeks before the first frost. Make sure it gets at least six hours of sunlight and moderate water. Lettuce is popular in salads and sandwiches.