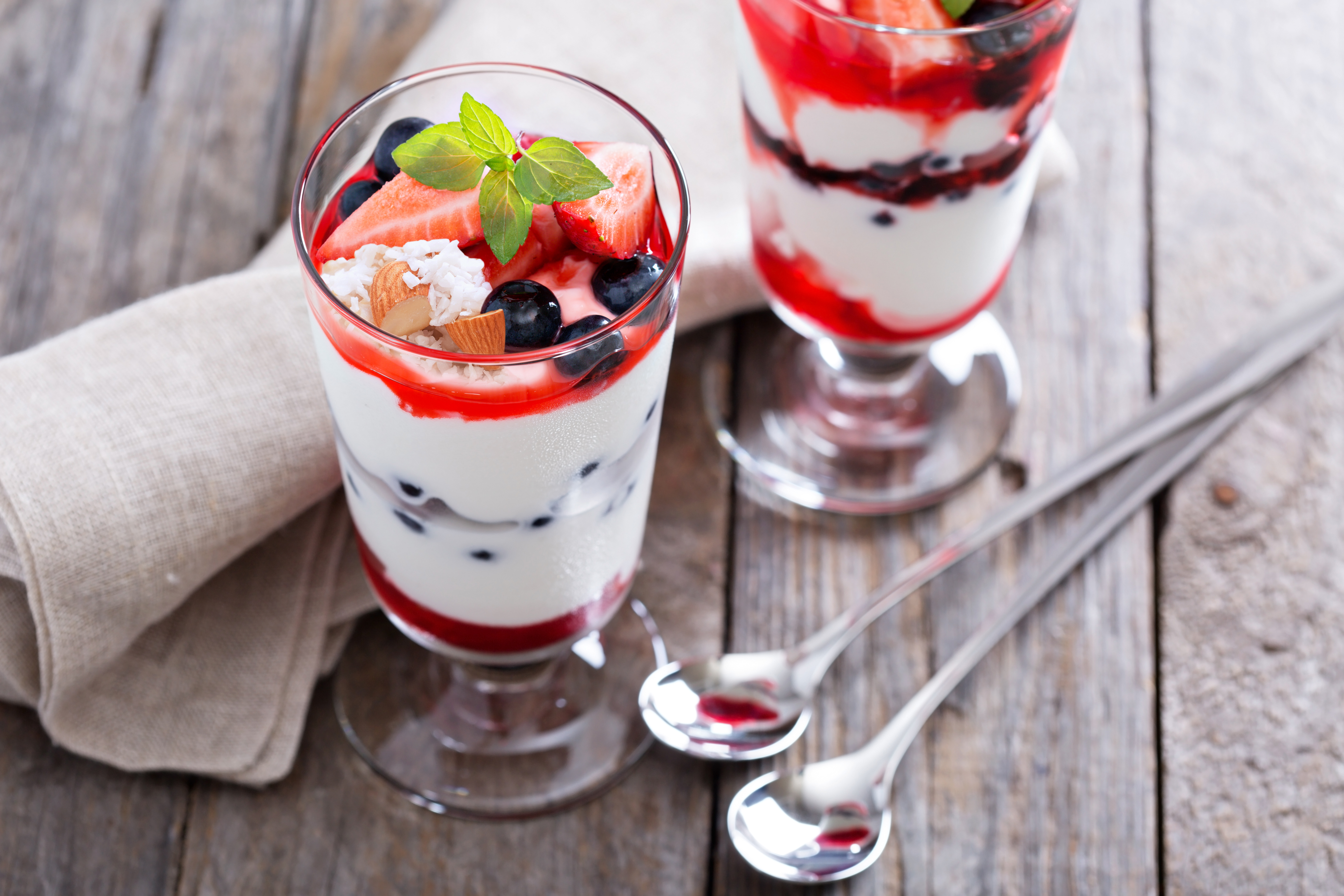 This delicious light breakfast or snack is red, white and blue—and good for you, too. Eating colorful produce is a great way to get plenty of nutrients and make your meals look enticing. Bright red berries, for instance, are a good source of the heart-healthy antioxidants anthocyanins. Bananas provide you with blood-pressure-balancing potassium. And beautiful blueberries are a top source of anti-inflammatory flavonoids.
Whether it's the Fourth of July or any other day, you'll love this patriotic parfait.
Red, White and Blue Berry Parfait
Makes 1 serving
Prep: 5 min Cook: 0 min
Ingredients
¼ cup strawberries, sliced
½ cup low-fat plain Greek yogurt
½ banana, sliced
¼ cup blueberries
2 Tbsp sliced almonds
1 tsp shredded unsweetened coconut
Preparation
In a tall glass, layer strawberries, half the yogurt, banana, the rest of the yogurt, and blueberries. Top with almonds and coconut and serve right away.
Nutrition Information
Serving size: 1 parfait
Per serving
Calories: 244; Total fat: 9 g; Saturated fat: 3 g; Sodium: 39 mg; Cholesterol: 8 mg; Total carbs: 29 g; Fiber: 5 g; Sugars: 18 g; Protein: 15 g; Potassium: 528 mg