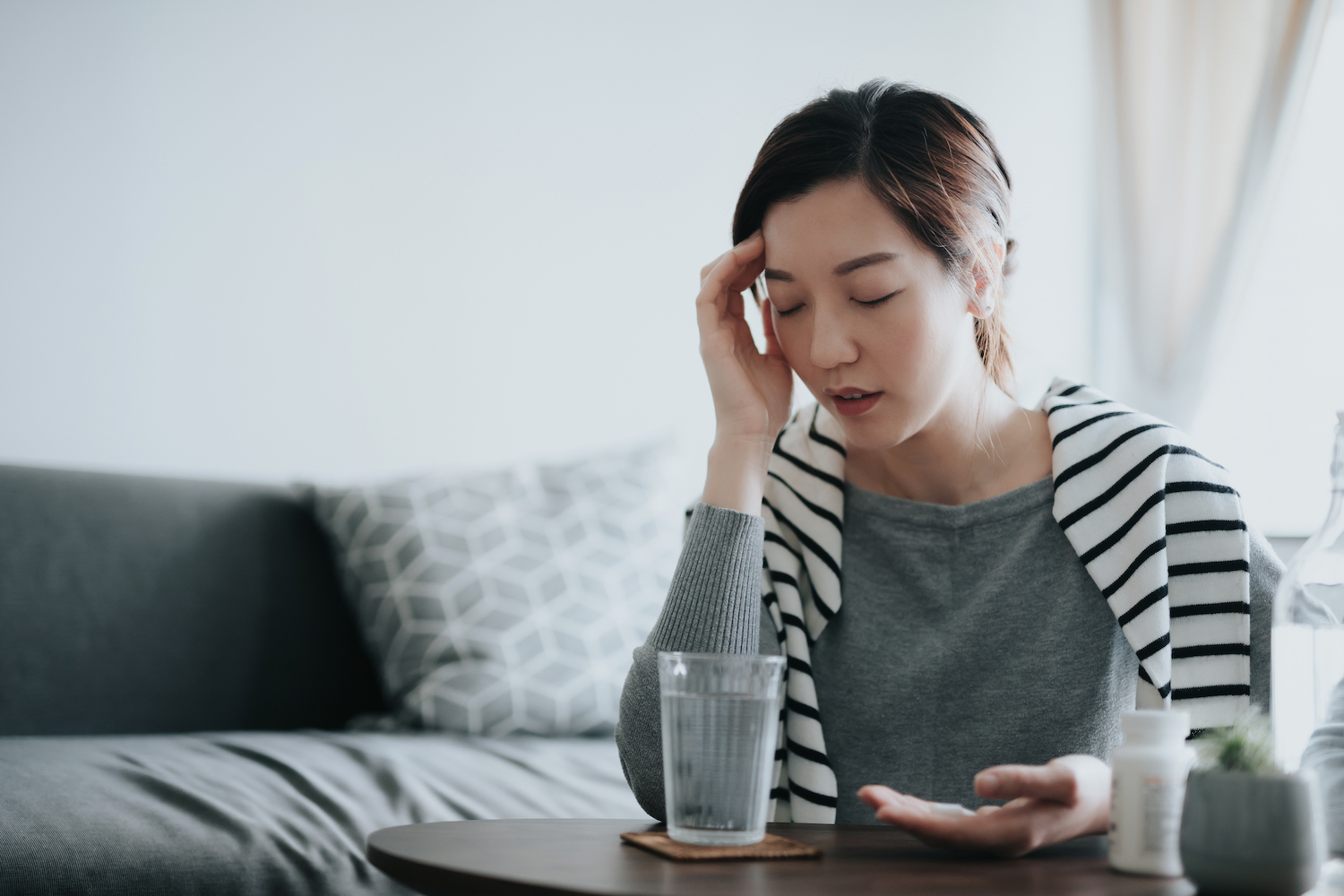 Migraine headache is one of the most common illnesses worldwide. About 1 billion people in the world suffer from migraine headaches. A migraine can occur as an isolated headache, or it can be chronic. It can also occur alongside other chronic conditions. Let's see how migraines interact with common conditions, then let's explore various treatment options.
What is a migraine?
Migraines are severe headaches with a host of debilitating symptoms. Not all migraines come with head pain. Some people never experience head pain, but feel nausea, vertigo and light sensitivity, for example. There are several types of migraines that have unique symptoms. With all migraines, patients experience at least one of the following symptoms:
Severe headache

Nausea

Vomiting

Fatigue

Dizziness and vertigo

Diarrhea

Neck pain

Muscle pain

Eye pain

Photosensitivity (sensitivity to light)

Sensitivity to sound

Sensitivity to smell

Visual disturbances

Numbness or tingling in the face

Muscle spasms
Some people have migraine aura. Migraine aura is when mild symptoms appear before a migraine attack. Some people only experience migraine auras without migraine attacks.
Migraines can last from 30 minutes to 72 hours. In rare cases, they can last even longer. Some people experience migraines only rarely. Others have migraines every day. Chronic migraines are when a person has 12 or more migraines each month.
What causes migraines?
The exact mechanisms that cause migraines remain a mystery. Researchers know that people have unique triggers. For some people, certain foods trigger migraines. Common food triggers include:
Food allergies like nuts and gluten

Foods that are high in tyramine (beans, seeds, nuts, certain vegetables, etc.)

Fermented foods

Chocolate

Alcohol

Processed foods

Caffeine
Other common non-food triggers include:
Stress

Hormonal changes

Intense exercise

Changes in barometric pressure

Low blood sugar

Rapid blood sugar changes

Dehydration

Strong smells

Lack of sleep
Migraine and chronic conditions
A person can suffer from migraines and other conditions at the same time. For many, migraines can be a sign that their condition needs attention.
Diabetes
Patients with diabetes may be more likely to experience migraine headaches. Rapid blood sugar changes are a common migraine trigger. Managing your diabetes may reduce your chances of getting a migraine. New research suggests that diabetes and migraines may be more related than once thought. Peptides that play a role in the development of migraines may also be related to insulin production. Researchers continue to explore this connection.
High blood pressure
Having high blood pressure can increase your risk of developing migraine attacks. Many people experience headaches when their blood pressure spikes. For some, this headache can lead to a migraine. High blood pressure and migraines have many of the same triggers. Stress and lack of sleep can both increase blood pressure and trigger a migraine, for example. Some people have increased blood pressure during a migraine.
Cardiovascular disease
Doctors are still trying to understand the link between cardiovascular disease and migraine. Research suggests that those who have migraines have a slightly higher risk of developing cardiovascular diseases.
Migraine treatments
Every migraine patient is unique. Treatment options vary from patient to patient. Your treatment plan will depend on your unique triggers and conditions. Talk to your doctor if you believe you have migraines. A neurologist or headache specialist may work with you to find your triggers and create a plan. Here are some common treatment options:
1. Managing chronic conditions
Managing diabetes will help you keep your blood sugar under control. This may reduce your risk of getting a migraine. Some patients have found migraine relief by managing their blood pressure using medication and/or lifestyle changes. Talk to your doctor if you have any chronic conditions alongside migraine. They may be able to help you with a plan that addresses both conditions.
2. Diet adjustments
Some people find that certain foods can trigger migraines. Finding your food triggers may reduce how often and how intense your migraines are. The Migraine Elimination Diet removes common triggers from your diet. Over the course of three months, patients add these foods back into their diet. They keep a food diary to keep track of the foods that cause migraine symptoms. Everyone's food triggers are different. Once you know your triggers, you can avoid them. Talk to your doctor before starting a new diet.
3. Lifestyle changes
Common migraine triggers include lack of sleep, dehydration and stress. Try building a daily routine that allows you to account for this. Make time to exercise, drink water and relax. Make sure your daily routine includes a healthy amount of sleep. Here are some tips to help you fall asleep faster and stay asleep longer.
4. Over-the-counter pain medication
Migraines vary in intensity. For some, over-the-counter medications like acetaminophen and naproxen are enough to stop a migraine. Talk to your doctor to make sure these medications are right for you.
5. Prescription abortive medications
When over-the-counter medications aren't enough, prescription abortive migraine medications may help. These medications are called "abortive" because they can stop migraine attacks as they happen. There are many abortive medications, and they each work uniquely. People respond differently to each medication. Finding the right prescription may take time.
6. Prescription preventive medications
For chronic migraine patients, preventive medications can be life-changing. These medications work to prevent migraines. They can reduce the frequency and severity of migraine attacks. Like prescription abortive medications, everyone responds differently. Finding the right medication may take time.
CLC016261.A