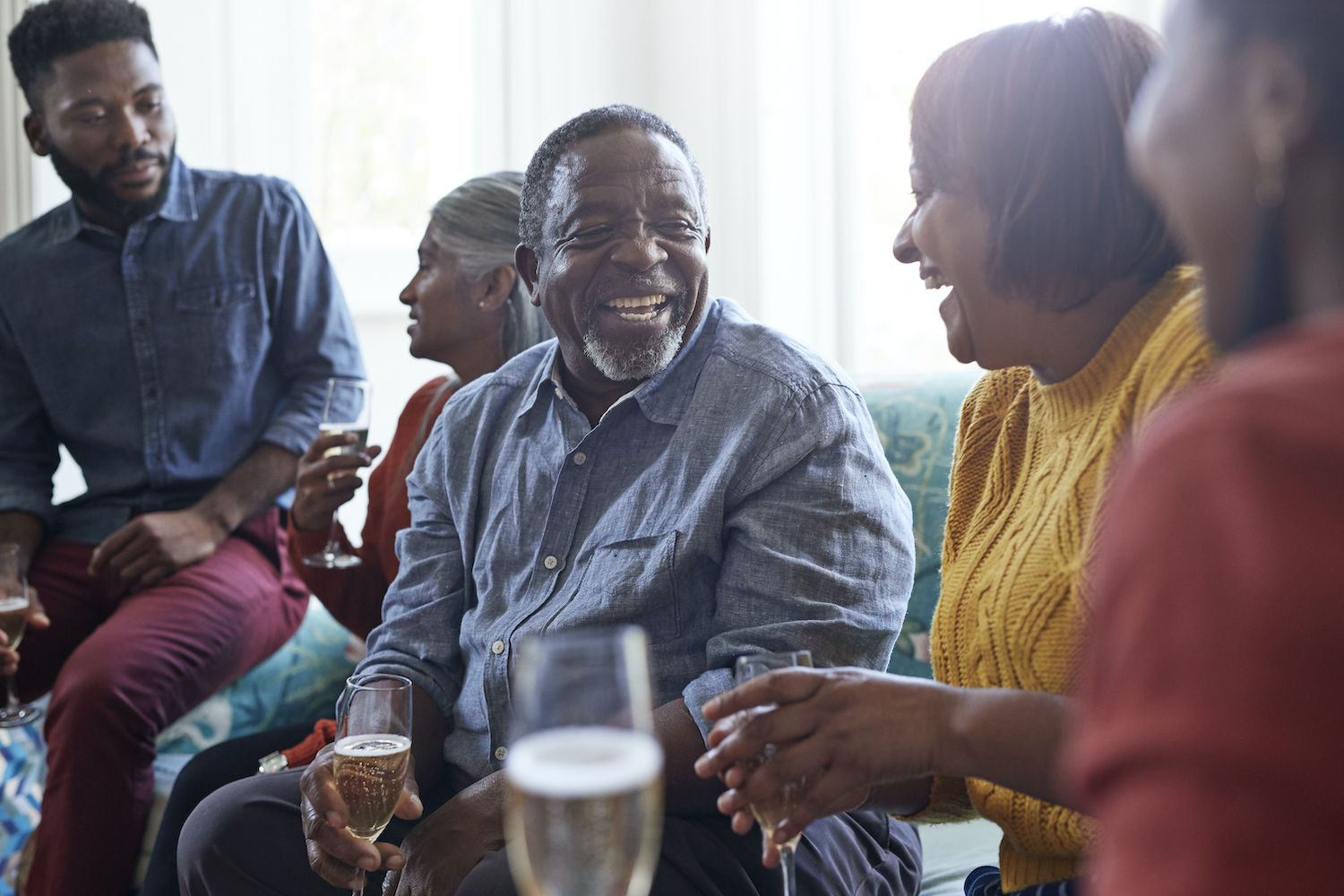 Juneteenth is an American holiday celebrating freedom from slavery. Many African American families have celebrated Juneteenth since 1865. In 2021, Juneteenth became a federal holiday. Explore a brief history of this special day, then try these recipes for a delicious and healthy traditional Juneteenth meal.
A brief history
On September 22, 1862, President Abraham Lincoln issued the Emancipation Proclamation. He stated that slaves would become free citizens. On January 1, 1863, Emancipation became law. Some Confederate states ignored this new law in rebellion, and many African Americans remained enslaved. The Civil War continued for two more years.
Because of this, slaves gained freedom at various times across the country. Months after the Civil War ended, Union forces went to Galveston, Texas to enforce the Emancipation order. On June 19, 1865, enslaved African Americans in Galveston, Texas, were freed. The following year, on June 19, there was much celebration among African Americans. This marked the anniversary and the beginning of the tradition of Juneteenth. While Juneteenth is important in African American history, it is also about gratitude and freedom for all people.
Juneteenth Cuisine
Juneteenth cuisine blends many African meal conventions with Southern United States cuisine. Red represents strength and transformation in many African cultures. For this reason, a lot of Juneteenth cuisine features this color. Southern symbols for wealth and health (leafy greens for money, black-eyed peas for good luck) are also popular. Include this delicious recipe as part of your Juneteenth meal.
Apple & Kohlrabi Coleslaw
Makes 4 servings
Prep: 1 hour, 40 min
Ingredients
1 cup shredded Napa cabbage
1 cup shredded red cabbage
1 tsp kosher salt
2 cups kohlrabi chopped into matchsticks
2 cups Granny Smith apples, peeled and sliced into matchsticks
⅓ cup minced fresh parsley, plus ¼ cup whole leaves
¼ cup fresh lime juice
⅓ cup unseasoned rice vinegar
1 Tbsp soy sauce, low sodium
¼ cup safflower oil
¼ cup vegetable broth, low sodium
Freshly ground white pepper and salt, to taste
Preparation
Combine the cabbages in a large bowl. Sprinkle with salt. With clean hands, massage the cabbage until soft and wilted, about 3 minutes. Transfer the cabbage to a colander set in the sink. Rinse and dry the bowl and set aside. Put a plate or large can on top of the cabbage to weigh it down. Let it sit for 1 hour. Rinse the cabbage in cold water and let drain for 20 minutes.
Return the cabbage to the bowl and add the kohlrabi, apples and minced parsley. Toss well to combine and set aside.
In a blender, combine the lime juice, vinegar and soy sauce. With the blender running, slowly pour in the oil and broth through the hole in the lid and blend until emulsified. Season with salt and white pepper, to taste.
Pour the dressing over the salad to lightly coat, toss, then garnish with the parsley leaves. Makes four side-dish servings or two main-dish servings, with some added protein on top.
Nutrition Information
Serving size: 1½ cups
Per serving
Calories: 193; Total fat: 14 g; Saturated fat: 1 g; Sodium: 671 mg; Cholesterol: 0 mg; Total carbs: 16 g; Fiber: 5 g; Sugars: 8 g; Protein: 3 g; Potassium: 452 mg
CLC016219.A