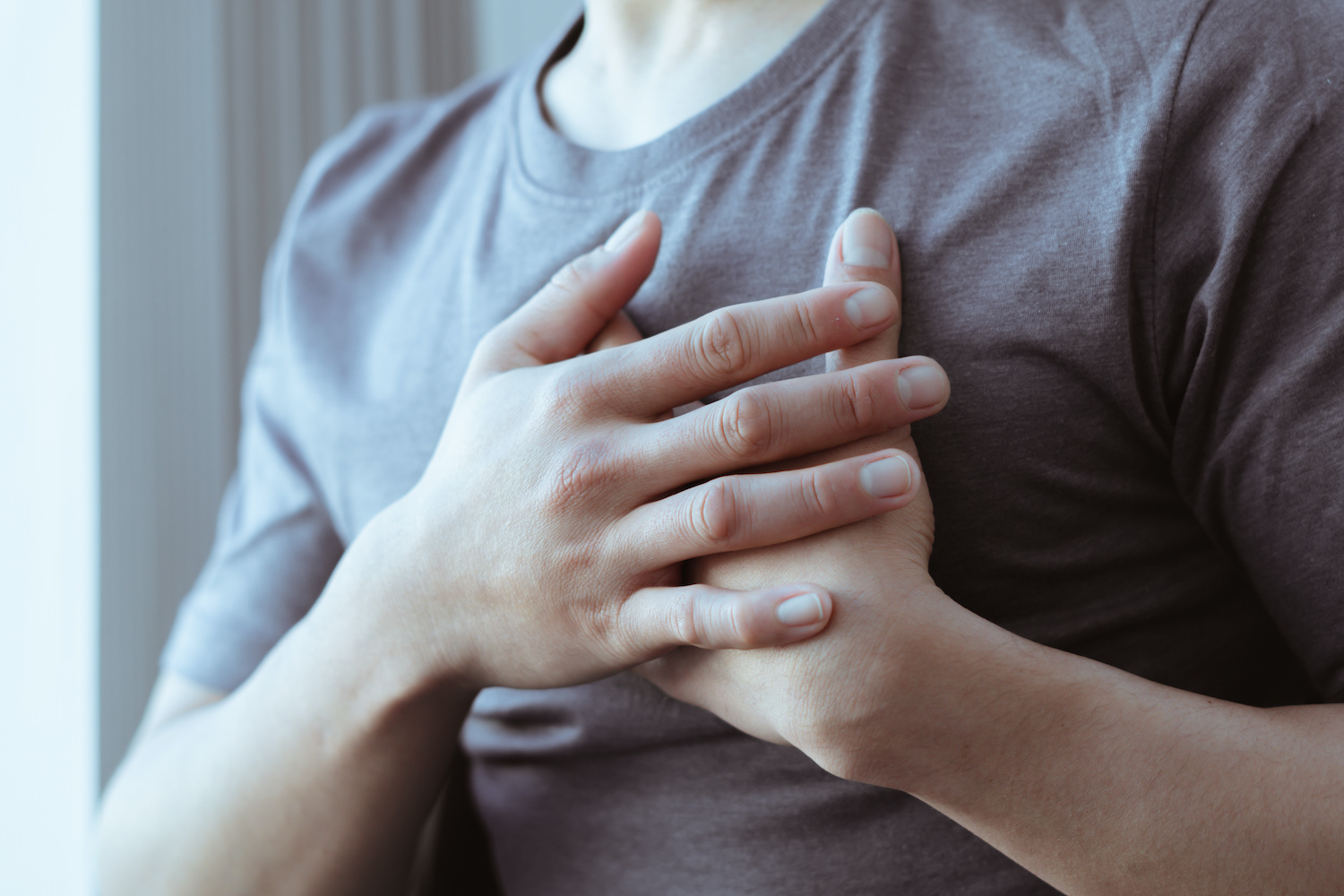 We all have moments of grief in our life. A lost loved one, the end of a relationship, our kids moving out, our bodies aging, a scary diagnosis, a lost job, an unexpected move—there are many things that can bring up strong feelings of loss.
Grief is normal. It is necessary. And it is a healthy response to loss.
Each of us has different reasons for grieving and different ways to grieve. But there is also some common ground in the grief process—and helpful ways to move through it.
Stages of grief
Before the 1960s, little was really known about grief. Then the psychiatrist Elisabeth Kübler-Ross began studying how people reacted to loss. Based on her findings, she coined a model to help people understand the ups and downs of the grief process: The 5 Stages of Grief.
While not everyone moves through grief in these exact steps or in this exact order, this model gives us a better idea for what to expect when we've lost something or someone we hold dear.
1. Denial
This is a common first reaction to loss. Sometimes bad news is so shocking or overwhelming that our minds can't even process it. We're just not ready for this awful thing to be real. This might sound like:
"There's no way she would do something like that. I don't believe you."

"That can't be right. Your test is broken. Run the labs again."

"You must be joking. This is a joke, right?"

Or maybe you're so shocked you don't have any words.
Denial is a completely normal reaction. The key is to recognize this denial and move past it when our minds are ready for more information.
2. Anger
After the shock starts to wear off, we may feel angry. This might look like lashing out at the bearer of bad news. Or it might look like rage bubbling up inside of us. Examples could sound like:
"Don't you dare say that!"

"How could he have been so stupid?"

"After all I gave them, they're just kicking me to the curb?"

"This isn't fair!"
Anger is a perfectly valid response. Loss hurts, and people often respond to hurt feelings with anger. It's an emotion that can help protect us and remind us of our worth.
3. Bargaining
When we're faced with a big change, it's hard not to bargain. It gives us a sense of control in a time when we feel powerless. Bargaining might sound like:
"Just give me one more month to prove to you we can make this marriage work."

"I just need to make it through this year. Then everything will be fine."

"I can fix this."

"Please God, I'll be a better daughter to my mom if you just cure her illness."
This can be a heartbreaking part of grief because our bargains often don't work out. They're a wish, not a reality. But realizing this is a key step in the path through grief.
4. Depression
This is the stage when it finally hits us. We realize that this loss is really happening—and there's not much we can do about it. Feelings of intense sadness and helplessness might come up at this point. It might sound like:
"I'll never love again."

"Without them, who am I? Life has no meaning anymore."

"I feel like there's a weight on my chest all the time."

"What's the point? I have no energy left to care about this."
Going through this phase doesn't necessarily mean you are clinically depressed, like a therapist would diagnose. But it could feel that way. Thankfully there is a way out of this pit, and it comes with the next stage.
5. Acceptance
When our minds are ready to move on from this loss, we come to a point of acceptance. This doesn't mean that everything feels better. It may just mean that we accept the reality of the loss and we are able to move on with our lives. Examples may include:
"I miss her so much. She would have loved this holiday."

"The divorce was hard on me. I'm so relieved to be done with it."

"We may not be able to see each other as often. But it's enough for me to know you're happy."

"This wasn't my choice. But I've been managing it. And I can keep managing it."
It can take a long time to come to a point of acceptance. And even once we get there, we might bounce back to other stages of grief from time to time. That's totally normal. Reflecting on lessons you learned or things you're grateful for can help bring you back to a place of acceptance.
Ways to cope
Grief can be deeply uncomfortable and lonely. But you've survived it before, even if just in small doses. Here are some helpful ways to manage grief no matter how big it gets:
Find a support network: Good friends and loved ones want to support you. As much as you can, try to let them. You might also find it helpful to reach out to a therapist or grief counselor who is devoted to your thoughts and feelings.
Take some me-time: Support is important, but so is some time alone to process. If you feel like you need a break from people, tell those around you that you need space.
Be patient with yourself: There's no timeline for grief. It can't be rushed. Let yourself be human and feel your feelings.
Keep things in perspective: Remind yourself that these hard feelings won't last forever.
Show yourself kindness: How would you care for a friend who's going through the same grief you are? Try showing up for yourself in that way. Be gentle with yourself. Care for your body. And remind yourself of your many strengths.
Find meaning: It's easier to get through grief when you can find some meaning in the loss. Think of the lessons this loss has taught you. Write down the things you're grateful for. It's a great reminder that it wasn't all for nothing—and that this loss didn't rob you of everything.
Create: A big loss might feel like our lives are destroyed. Creating something new is a powerful way to find balance. Write a story about this loss. Describe how you feel in a journal. Plant a tree or garden in honor of this loss. Frame a picture of what you've lost and display it to remind you of the good times.
Remember, there's no right or wrong way to "do" grief. The key is to take it at your own pace and take care of yourself along the way. You can't always avoid loss, but you can move through it.
CLC016151.A