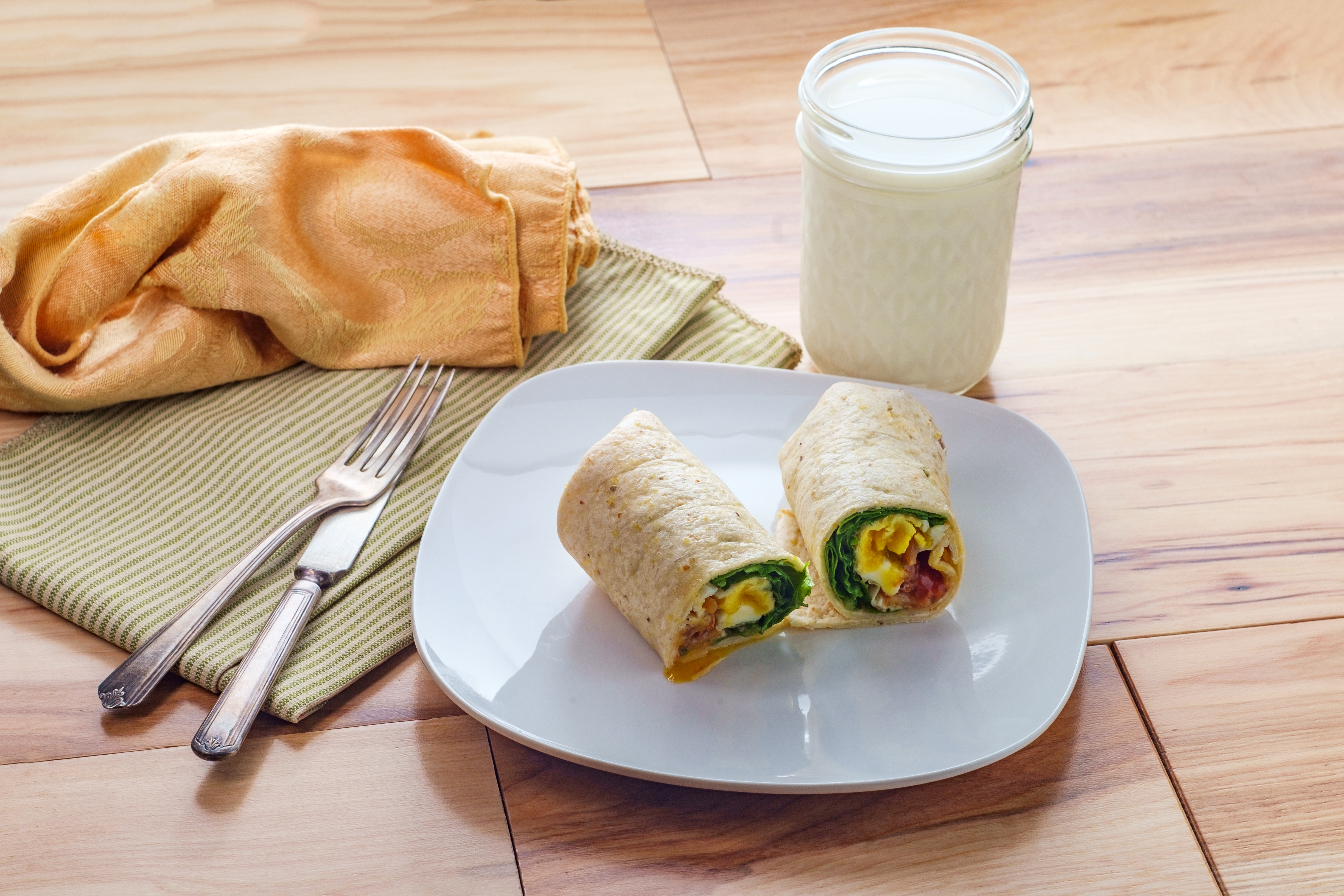 Makes 4 servings
Prep: 2 min
Cook: 10 min
1 15-oz can no-salt-added black beans, drained and rinsed
2 tsp no-salt chili powder
4 cups baby spinach
2 tsp olive oil
4 eggs
1 avocado, sliced
4 10-inch whole wheat tortillas
In a small bowl, mash beans and chili powder with a fork. Set aside.
Heat a large nonstick pan over medium heat. Add spinach and a teaspoon of water. Cover and wait a few minutes until spinach wilts. Remove from pan. Add oil to the pan and pour in beaten eggs. Swirl around to coat the pan. Sprinkle cooked spinach over the egg. Use a spatula to push the eggs toward the center, cooking until eggs are set.
Heat whole wheat tortillas in a separate pan or the microwave for 15 seconds. Divide and spread the bean mixture over each tortilla. Add egg/spinach mixture and avocado slices along the center of the wrap. Wrap by folding the top and bottom of the tortilla over the edges of the filling, then tucking one side of the tortilla over the filling and rolling. Serve seam side down.
Per serving: Calories: 391 calories; Total fat: 16 g; Saturated fat: 3 g; Sodium: 283 mg; Cholesterol: 164 mg; Total carbs: 48 g; Fiber: 12 g; Sugars: 3 g; Protein 17 g; Potassium 611 mg