Have you completed the beginner chair exercises weeks 1 and 2? Maybe you're looking for more. Here are some slightly more challenging chair exercises to add into your routine.
You already know that strength training can help you manage weight, improve heart health and lower blood sugar levels. Improving muscle strength can also help decrease the risk of falls and other injuries. Adding slowly to your routine will help you build strength and health over time.
Talk to your doctor before you try any new form of physical activity. If these exercises are safe for you, try doing one set of 10-15 repetitions, unless noted otherwise. Do this 2-3 times a week for the next two weeks.
Shoulder Press
Focus: Deltoid muscles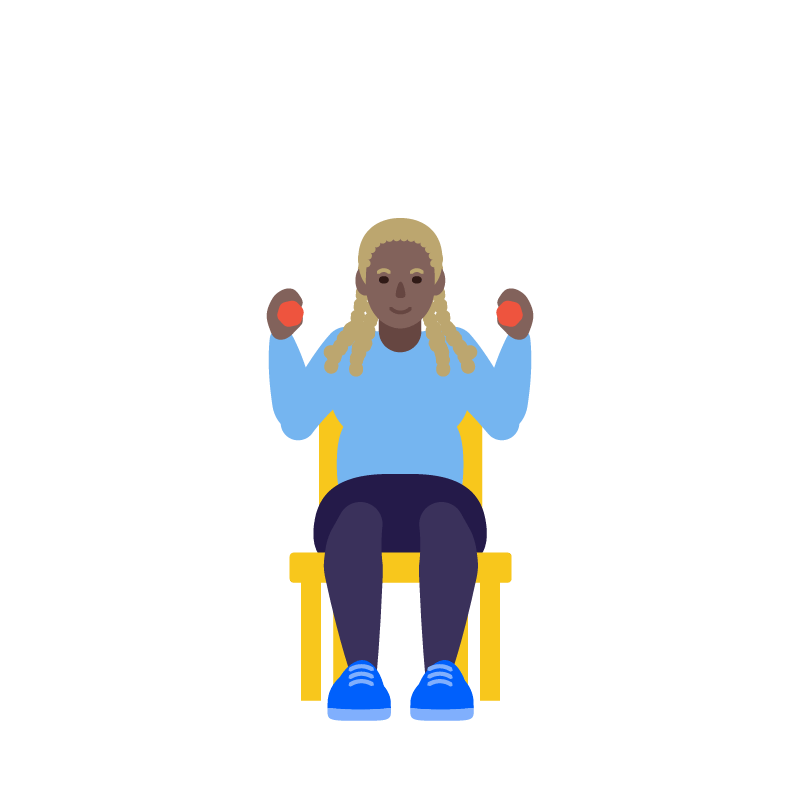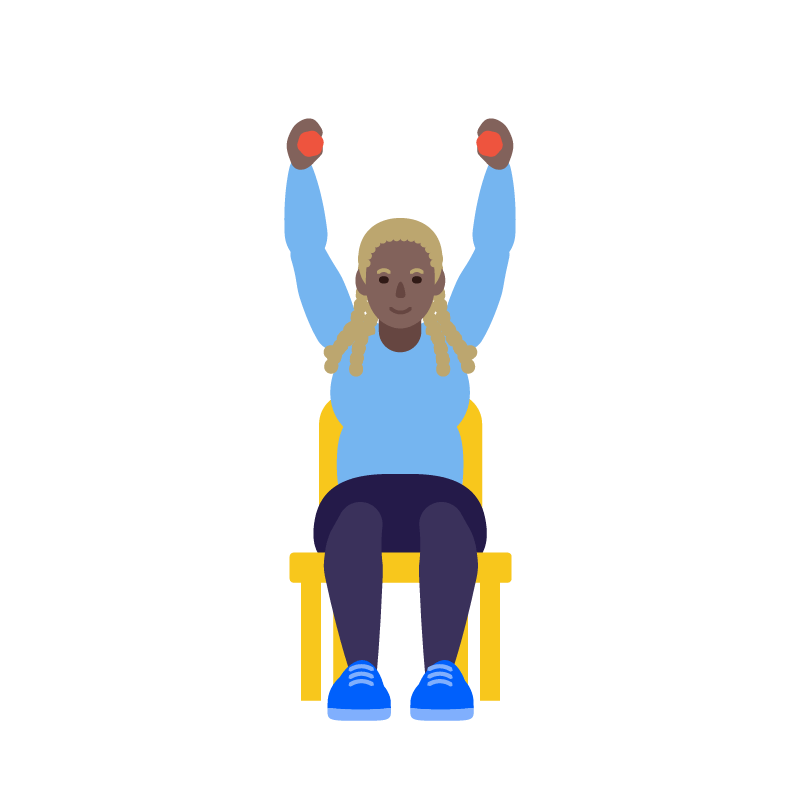 Sitting with good posture in your chair, hold a weight in each hand at shoulder level. Breathe out while you slowly raise the weights straight up above your shoulders. Stop at a point before your elbows are locked, reverse and slowly lower the weights back to the starting level.
Single Arm Row
Focus: Latissimus dorsi, rhomboids, trapezius muscles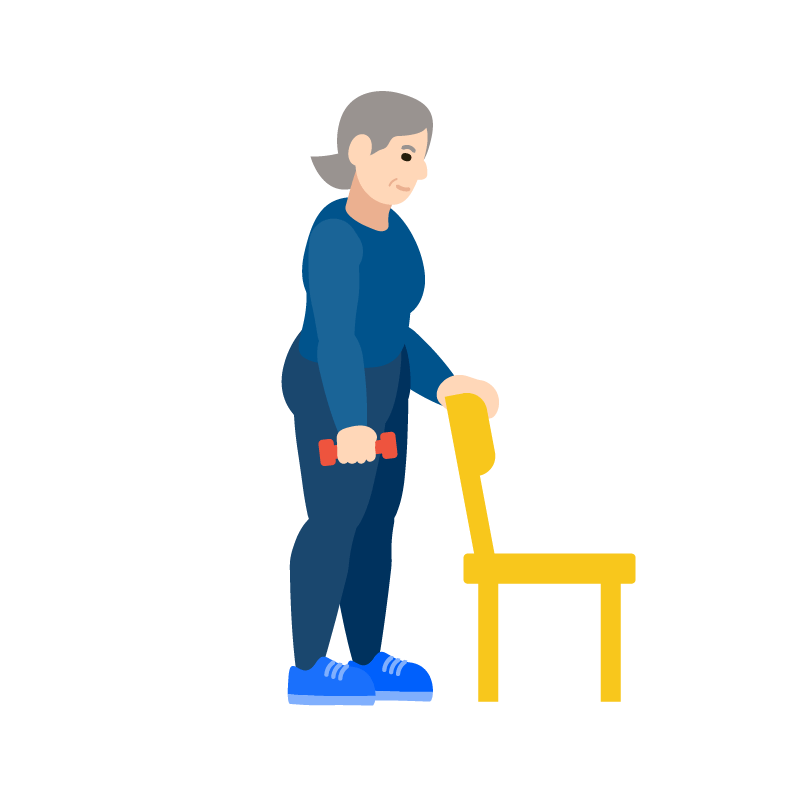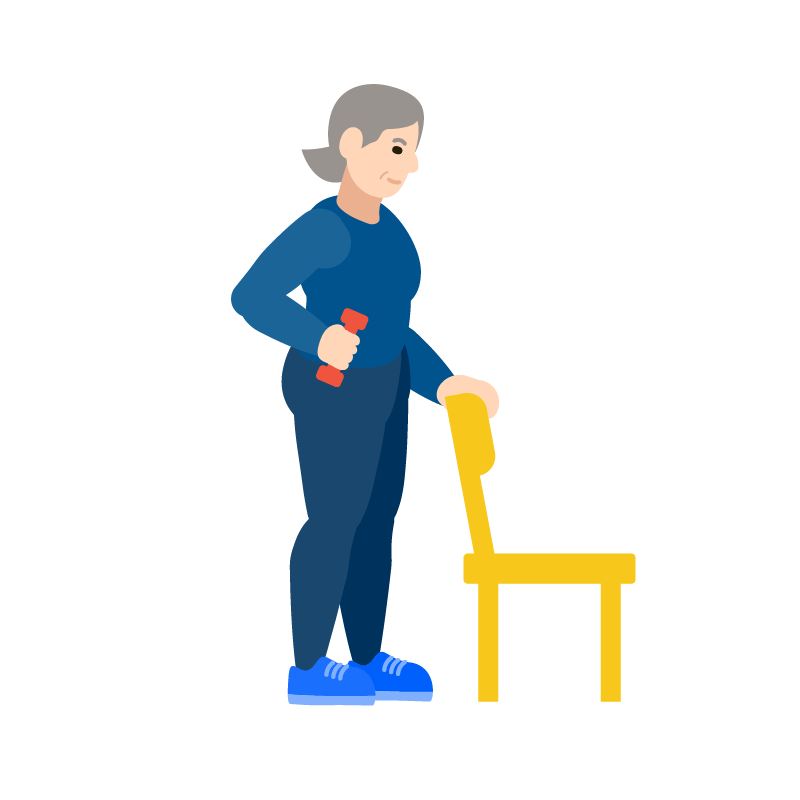 Standing behind the chair, with your back flat, use one hand for support and complete the row with your other hand. Then switch sides.
Hip Hinge
Focus: Hamstrings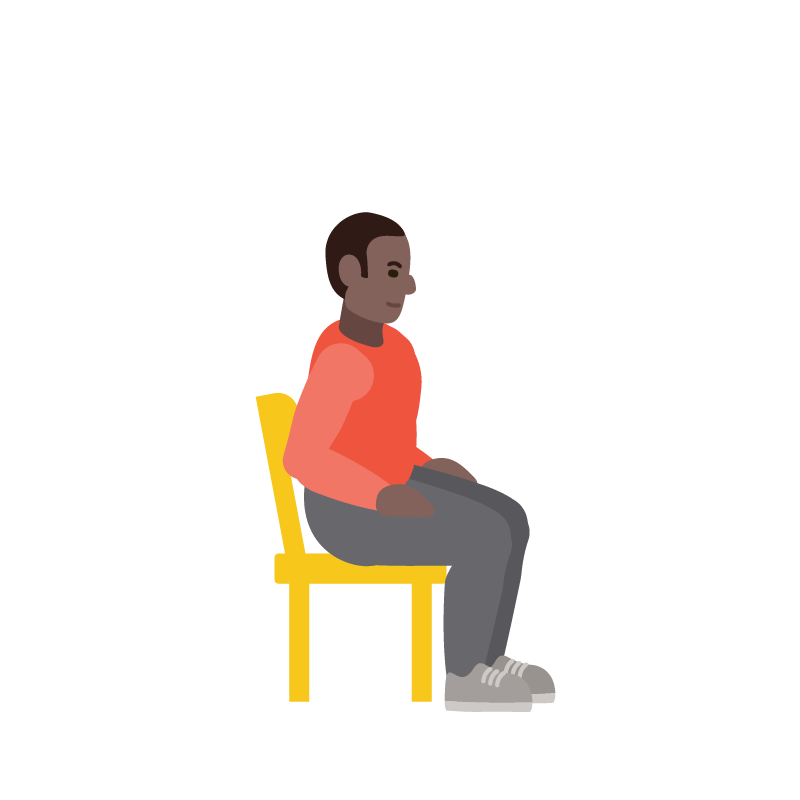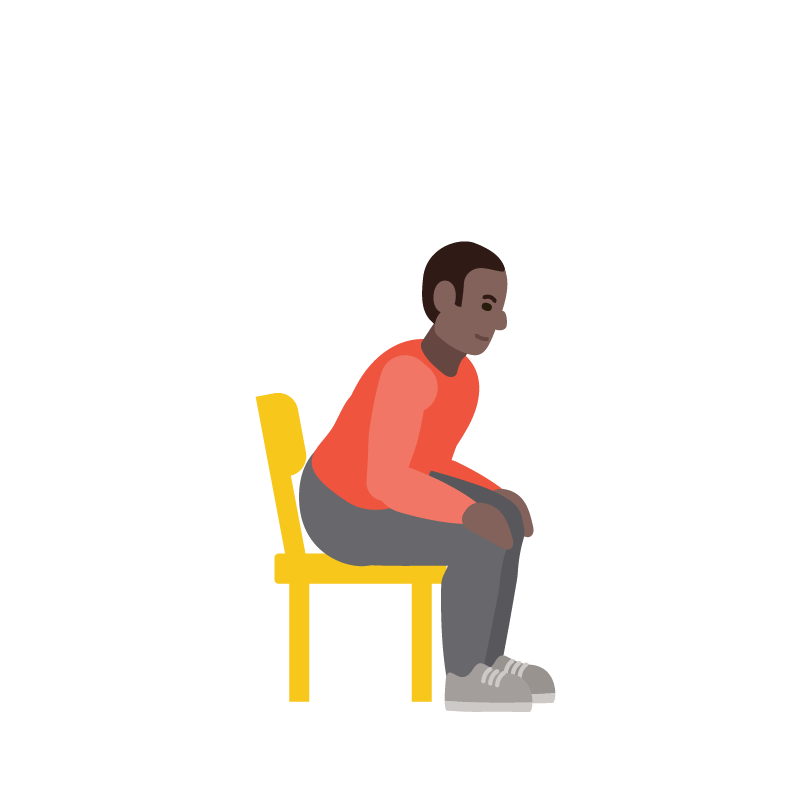 Start with both feet flat on the ground and your hands on your thighs. With a flat back, push your rear end back and slide your hands slowly down toward your knees until you feel a mild stretch in the back of your legs. Hold for a moment, then return to the starting position. Repeat this hinging motion 10-15 times.
Single Leg Balance
Focus: Most muscles in the standing leg and core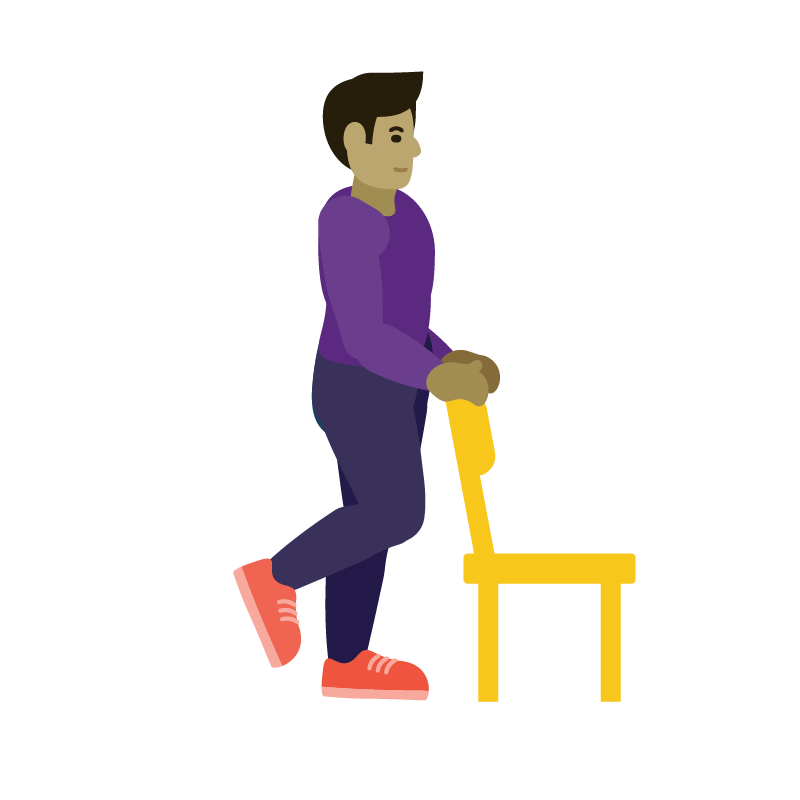 Hold the chair for support and stand on one leg for 15-30 seconds. If you feel comfortable, remove your support hand and try to balance for 15-30 seconds on your own. Repeat on the other side.
Were you able to safely do these exercises as instructed? Try increasing to 2-3 sets next time!
Ready for the next steps? Your coach can help you on your fitness journey.
CLC016086.A