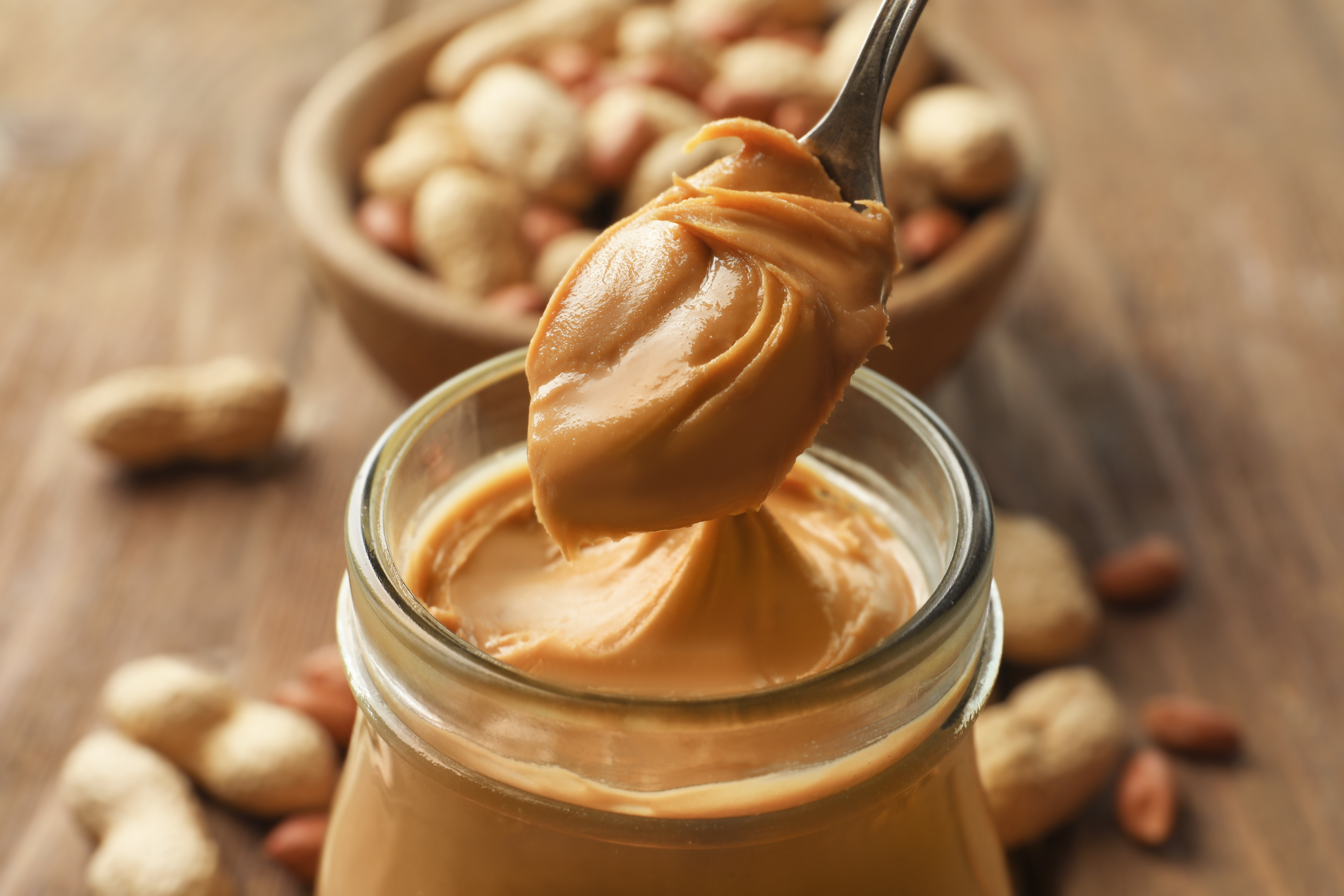 Peanut butter is such a crave-worthy food that people often assume it can't possibly be good for you. Surprise! Peanut butter is a nutritious and delicious pantry staple.
At 200 calories per 2 tablespoon serving, peanut butter is not a low-calorie food. But that's okay! Each serving of peanut butter has around the same amount of protein in one egg. It also packs a dose of heart-healthy monounsaturated fats, plus a little fiber. This combo makes peanut butter a super-satisfying spread. It can also help keep blood sugar steady.
What's more, peanut butter is also low-cost and shelf stable. This means you can stock up on it in case of emergency—or any time you get hungry!
There are lots of reasons to make peanut butter a regular part of your balanced diet. Here are some dos and don'ts when it comes to peanut butter:
DO: Seek out a peanut butter that uses no more than two ingredients—peanuts and salt. Some brands add oils and sugar. But there are also brands that keep ingredients simple, taste great and can fit within your budget. Look at the "ingredients" label to learn what's really in each variety.
DON'T: Assume a "low-fat" peanut butter is healthier. Remember—the fat in peanut butter is good for you! When fat is removed, sugar may be added in its place.
DO: Pay attention to portion size. Use a measuring spoon to know how much peanut butter you need to feel satisfied. Remember, 2 tablespoons are one serving. And a little goes a long way!
DON'T: Be afraid of peanut butter that separates. This happens to many peanut butters that contain just peanuts and salt. Simply stir the oils in with a spoon and enjoy. Storing the jar upside down can also help it stay blended.
DO: Think beyond the brown bag lunches. Peanutty tofu and veggies, African peanut soup, and chicken with peanut sauce are all delicious ways to enjoy peanut butter for dinner, too.
CLC016088.A