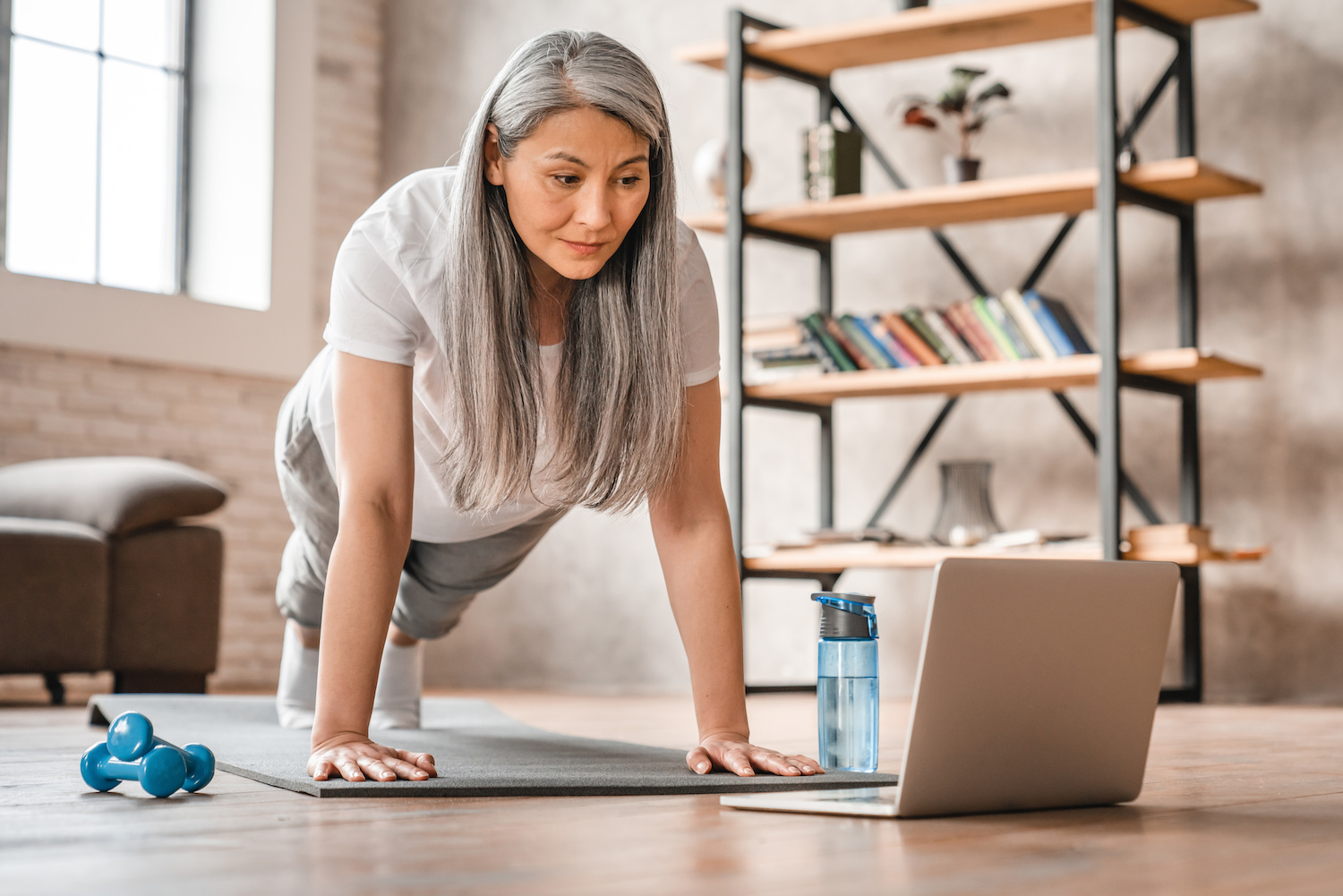 Many people are getting in shape for the new year. The American Heart Association recommends getting at least two and a half hours of exercise per week. At-home workout routines are becoming more popular. Try these in-home fitness ideas:  
Circuit training  
Circuit training is a series of at least six exercises with short rests in between. Exercises include jumping jacks, push-ups, squats and more. Each exercise lasts between 30 seconds and a minute. Rest intervals last 10-30 seconds. Once you complete a circuit, you can repeat it.  
There are several 7-minute, 10-minute and 15-minute workouts available on video streaming services. You can also find many circuit training apps that provide routines for free. Try this 15-minute home workout we designed for members like you. 
Yoga  
Yoga is a great low-impact exercise. Yoga can increase strength and flexibility while reducing stress and anxiety. Many yoga studios offer online classes.  
There are several apps that help you find virtual classes from real studios. Some may even lead you through yoga sequences.  
Search popular video streaming services for free yoga classes. Many yoga teachers use video streaming apps and services to offer free classes for every skill level. 
Aerobics 
Aerobics is any vigorous activity that strengthens your heart and lungs. Dance workouts have become popular at-home activities. Much like with yoga, there are teachers who offer online live and recorded classes.  
Weight lifting 
The internet has great resources for weightlifting routines. You can find weights at most sporting goods stores. Once you have weights, you can build a routine based on the muscles you want to build. If you don't have your own weights, there are plenty of other strength-building exercises you can try from home.  
CLC016063.A