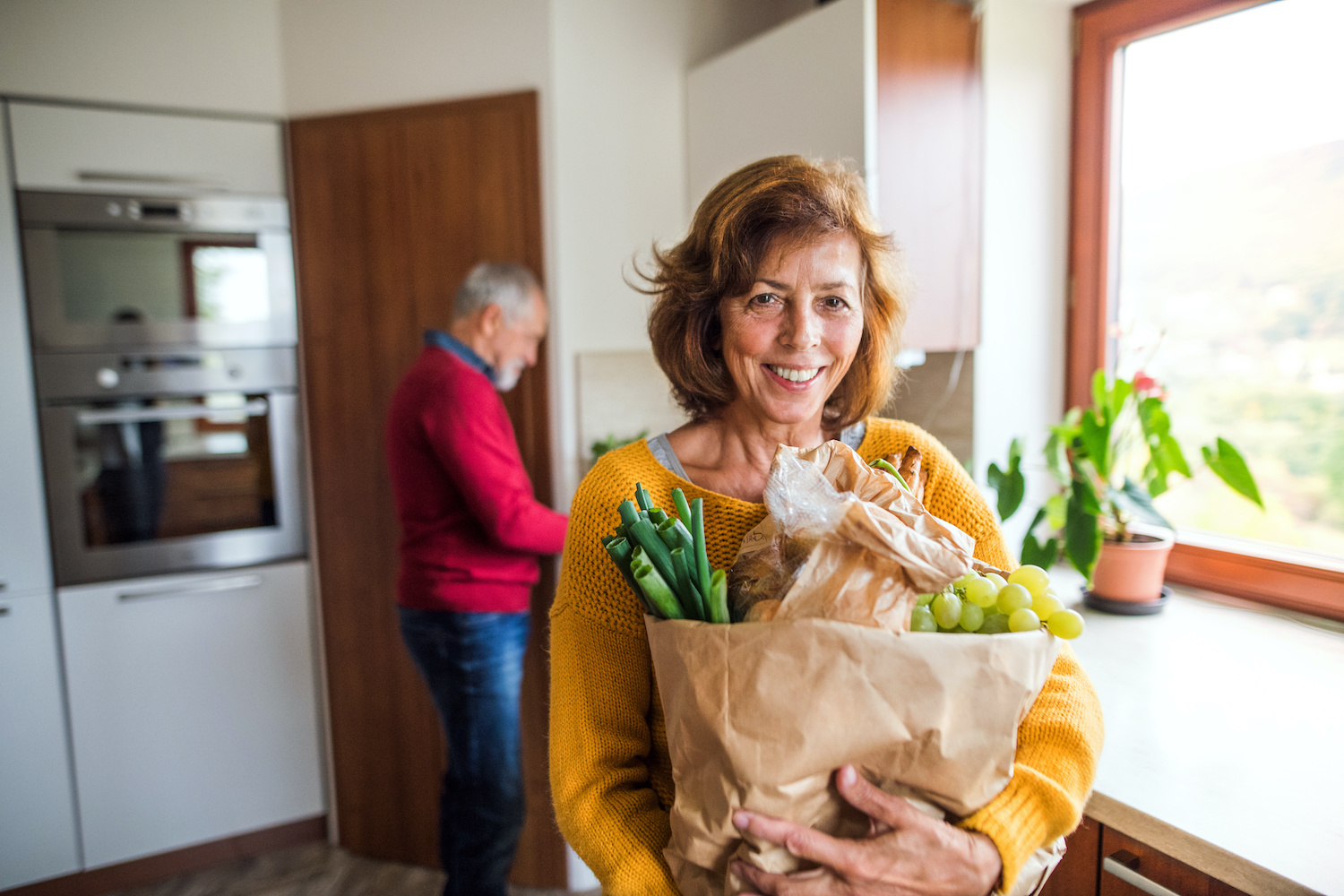 Food deserts
You may have heard of "food deserts." But what are they?
A food desert is an area where it's hard to find affordable, healthy food. Food deserts often exist in rural areas where fast food is more popular, and in cities where things are more expensive and large grocery stores are farther apart.
The challenges of living in a food desert
Stores in food desert areas often don't carry a wide variety of nutritious foods. It can be hard to find fresh fruits and vegetables, lean meats, whole grains or vegetarian proteins.

These stores can also come packed with highly processed foods like sugary treats and salty snacks.

Much of the ads for these stores feature less healthy options, like sodas and energy drinks. In fact, many of those ads focus exclusively on alcohol or tobacco products.

In farming areas, a lot of the best quality foods are sold to other communities. So locals don't always get a good selection to choose from.

In rural areas, the average income tends to be lower. It's always helpful to save a buck or two, and with so many fast-food options available in rural towns, it makes it a little too easy to choose fast food.

In cities, the price of healthy foods can be super high. So can the cost of rent and utilities. So for many folks who are living paycheck to paycheck, it can be tempting to save money by buying cheaper, less-healthy food.
But living in a food desert doesn't mean you can't achieve your health goals! We have a few ideas to help those in food deserts find affordable, good-for-you food that tastes great.
Tips for finding healthy, affordable food
If you're on a budget and fast food is one of your only options, try picking the healthiest things on the menu. Grilled chicken, fish sandwiches, salads and veggie pizza have more nutrients and calories than burgers, shakes, fries and meat lover's pizza.

Work within your budget to save money while still finding foods with lots of nutrients. We have some great tips for meal planning on a budget.
Buy fresh produce when you can! Stock up when your favorite fruits and veggies go on sale. Make your produce last longer by storing it correctly.
Frozen fruits and veggies can be a great option. They're often less expensive, but still have tons of nutrients. Here are four great frozen produce options.

Put your green thumb to work and try growing healthy foods yourself! If you have a yard, try growing a garden with your favorite veggies or berries. If you don't have a yard, think about starting a potted plant area in your home. (Just be sure to read up on pollinating so your plants will actually produce food for you.) Lastly, you can always look up community gardens in your area. See if you can sign up to join a local P-Patch.

When you buy packaged foods, find the ones that are best for you and your family. Use nutrition labels to choose foods with less than 12 grams of sugar and less than 600 milligrams of sodium per serving.

Talk with your doctor about taking a multivitamin. This can be a very easy, affordable way to get more nutrients into your body if you don't have enough access to fruits and vegetables.

Meal delivery options are a great way to get healthy food sent right to your door! They can sometimes be pricey. But many delivery services offer different pricing options based on how often you get deliveries and how big the deliveries are. Check out this list of delivery services to see if there's an option that works for you.
If you need more support with getting food for you and your family, check out the USDA Supplemental Nutrition Assistance Program (SNAP). This is a very helpful resource for many Americans.
Remember, you and your family deserve the best foods that nature has to offer! With a little creativity and planning, you can find nutritious options that work for you.
CLC016022.A