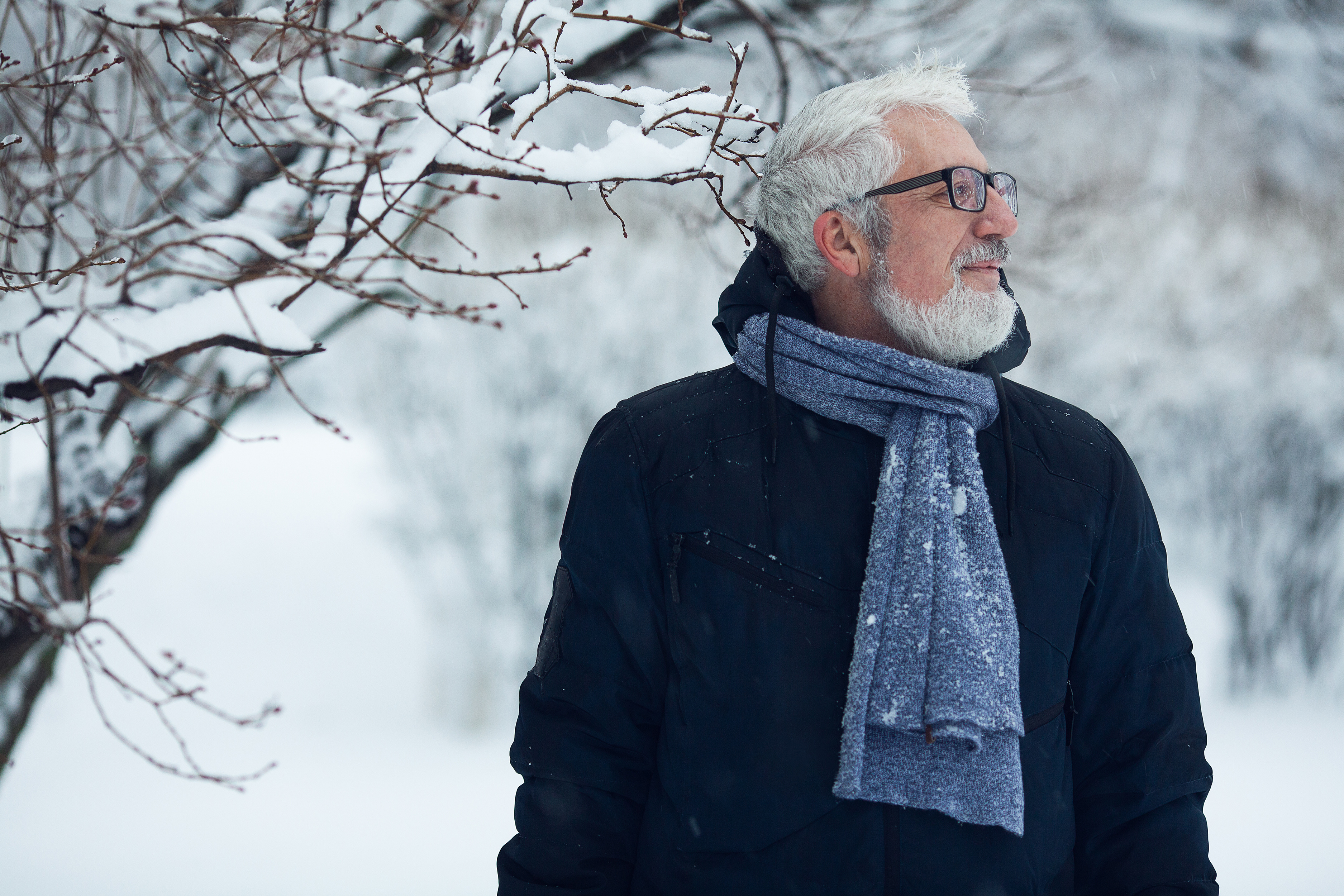 Winter weather can be a hassle. But it can also be hard on your heart.
Cold temperatures can make arteries constrict. That means it takes more pressure to push blood through your blood vessels. As a result, your blood pressure numbers may rise.
Increased blood pressure isn't the only way the cold impacts your heart. People tend to eat more and move less during the colder months. They are more likely to get sick with a cold or the flu. These infections can be triggers for heart problems. Cold weather can also increase the risk for blood clots.
Several studies have found that deaths due to heart issues rise as the temperatures fall. They decrease again as the weather becomes warm again.
This doesn't mean that you should fear the winter, however. There are ways you can stay heart-safe as the temperature drops:
Wear layers: Bundle up to help keep your body warm when you're outside. Don't worry about putting on too many layers—you can always remove one if you feel warm.
Accessorize your winter look: A winter coat is not enough. Be sure to wear a hat, gloves and scarf to keep the warmth locked in over your whole body.
Shovel with caution: Snow shoveling can demand a lot of your heart, especially when your body is adjusting to the cold. If you can, use a snow blower. Or, enlist someone else to do the heavy shoveling work. If you have no choice but to shovel, be sure to dress warm and pace yourself.
Get your vaccines: Be sure to get your flu shot every year. If you are age 65 or older, get your pneumonia vaccine.
Find warmer alternatives: Cold weather doesn't mean you have to miss out on movement. Indoor activities like using an elliptical machine, streaming a yoga class or walking in the mall can keep you moving—and safe—all winter.
CLC015964.A