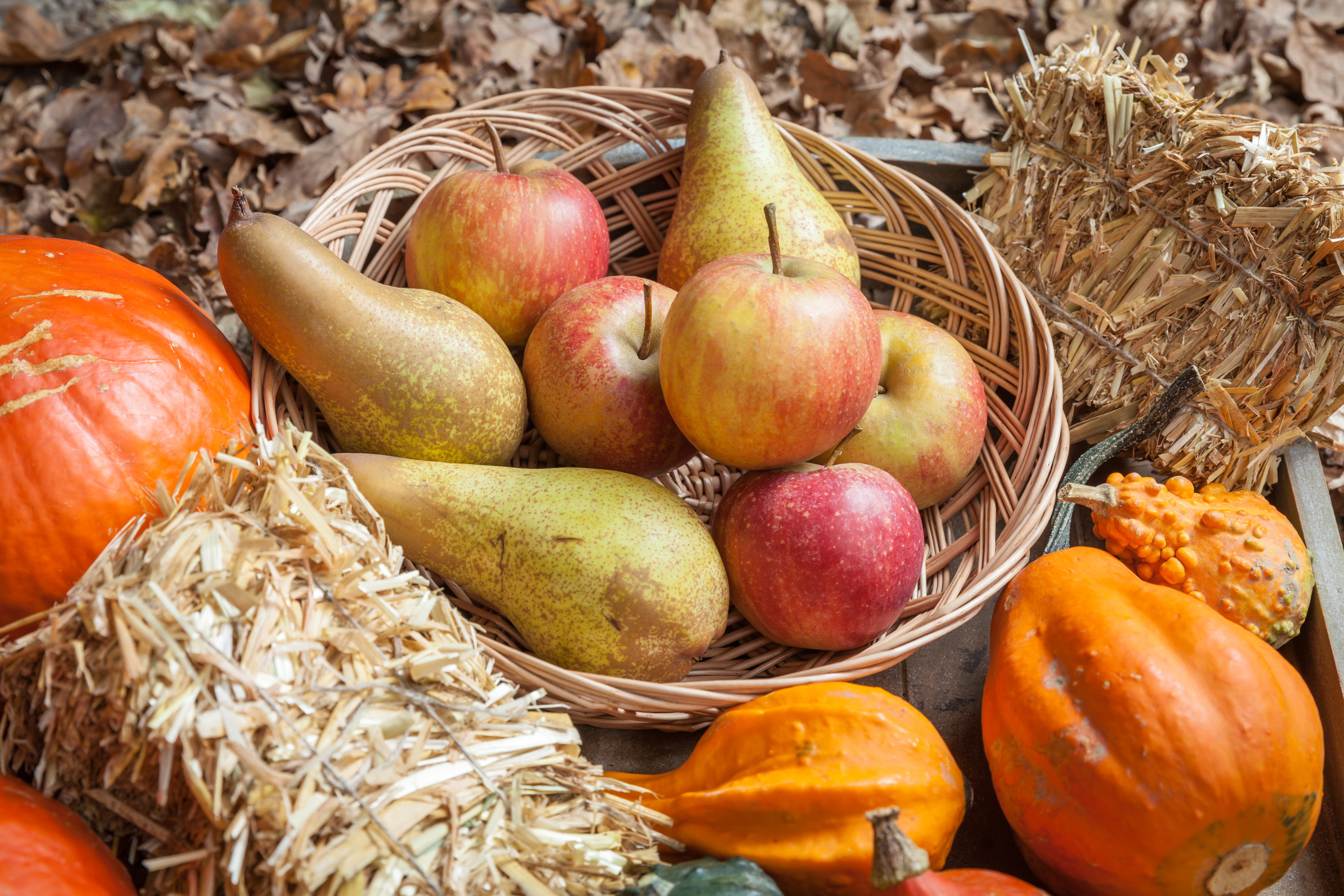 Fall is a great time to hit the farmers market or grocery store for delicious in-season produce. The harvest of the autumn months brings with it a variety of hearty flavors and nutrients. Many of those fall fruits and veggies are good sources of mineral potassium.
Potassium-rich foods can be especially good for blood pressure. The mineral helps your body get rid of sodium. It also helps to relax the walls of the blood vessels, which can help to lower blood pressure.
Adult men need 3,400 mg of potassium per day, according to U.S. guidelines. Women need 2,600 mg. On average, though, most people aren't getting enough potassium. Eating more produce can help you get the potassium you need.
Do you have kidney failure or take meds for heart failure? You may need to be mindful of the amount of potassium you eat. Talk to your doctor to learn more if you're not sure. For most people, though, eating high-potassium foods is a valuable strategy for staying healthy. Here are 10 potassium-packed fruits and veggies to enjoy this fall:
Apples
1 medium = 195 mg
Try it: As a satisfying snack. Slice and dip into natural peanut butter.
Beets
1 cup, raw = 442 mg potassium
Try it: As a versatile side. Slice into cubes and roast, then toss with olive oil and vinegar. Serve warm or cold.
Brussels sprouts
1 cup, raw = 342 mg
Try it: As part of a pasta dish. Thinly shred and sauté in olive oil. Toss with whole-grain pasta and top with walnut pieces.
Butternut squash
1 cup, raw = 493 mg
Try it: In a comforting soup. Steam squash cubes; blend with sautéed onions, carrots and celery and low-sodium broth.
Pears
1 medium = 206 mg
Try it: As a warming topping for plain yogurt. Bake until soft in a dish with cinnamon, vanilla and a drizzle of honey.
Pumpkin
1 cup, raw (cubed) = 394 mg
Try it: In a fall-inspired breakfast. Mix pureed pumpkin into oatmeal along with a dash of pumpkin pie spice.
Spinach
1 cup, cooked = 839 mg
Try it: Beside any fish dish. Sauté with garlic and olive oil; top with a squeeze of fresh lemon.
Sweet potato
1 medium, baked = 542 mg
Try it: As a satisfying side dish or snack. Slice into wedges and air fry or oven roast until browned.
Swiss Chard
1 cup, cooked = 961 mg
Try it: In a simple plant-based meal. Braise with white cannellini beans; top with low-sodium tomato sauce.
White Potato
1 medium (skin and flesh) = 905 mg
Try it: As the base of an easy meal. Top with grilled chicken, microwaved broccoli and a sprinkle of cheddar.