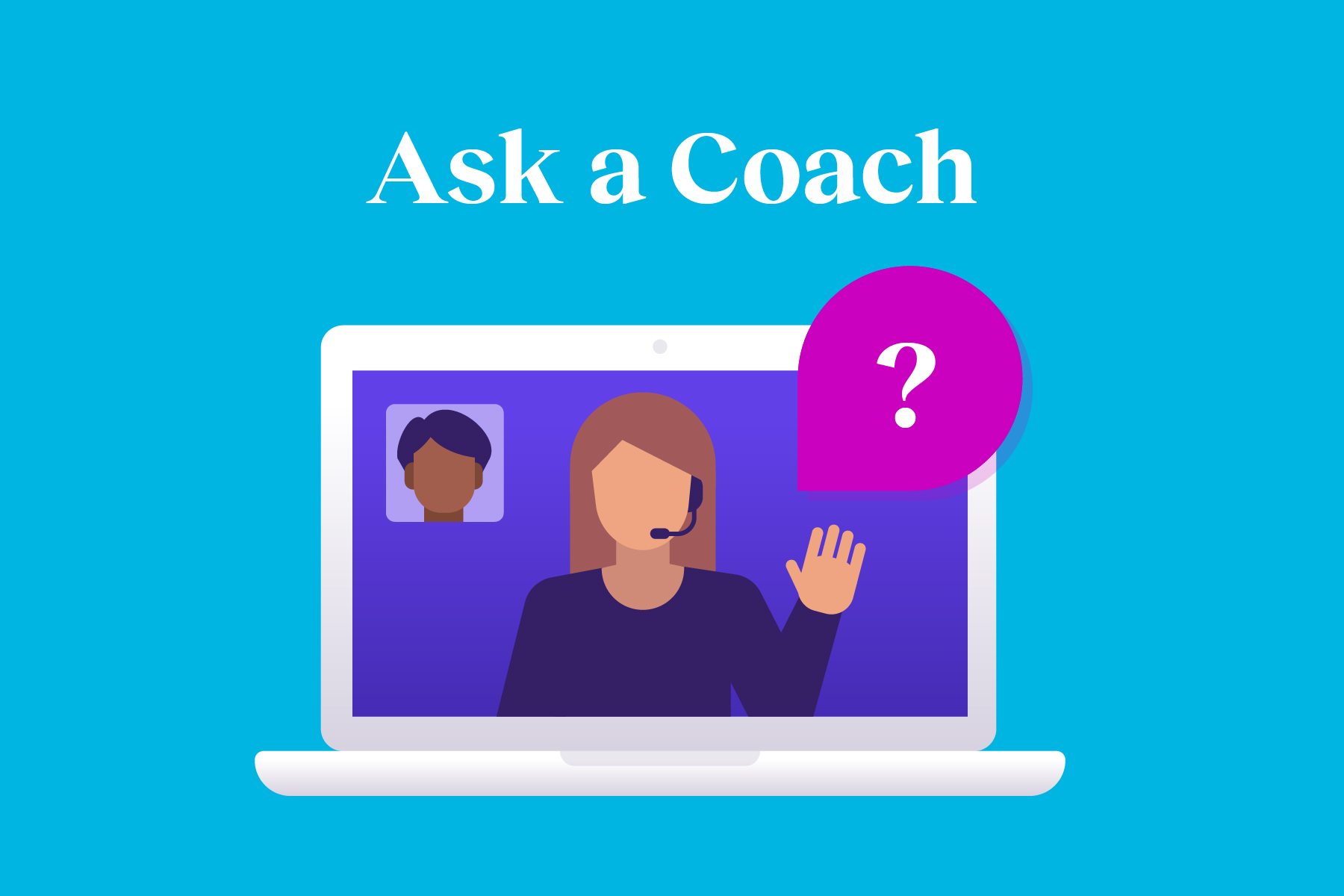 Ask a Coach: How can I remember to consume more water throughout the day?
Drinking water throughout the day is a great move for good health. Staying hydrated is important for keeping your body working properly. Here are some tips to help you sip just the right amount: 
Keep a filled glass with you so you have a visual reminder to drink.  

Pour yourself a glass of water with breakfast, lunch, and dinner. Use mealtime as your cue to sip. 
Set a timer on your phone as a reminder to take a sip. The ringing will make it hard to forget! 

Add fresh lemon and lime slices to your water. The extra zing of flavor can help turn water into a drink you truly crave. 

If you're on the go, make sure you have a durable water bottle to keep in your bag.  

Always refill your bottle when you reach for your keys on the way out the door. This way, you'll be guaranteed fresh water when you're out and about.  

Include sparkling water on your shopping list. If you like bubbly drinks, there are loads of unsweetened, flavored seltzers to check out. They will help you meet your hydration goals and excite your palate.  
As you focus on staying hydrated, keep the phrase "progress not perfection" in mind. No matter where you are in your hydration efforts, work up to your goal and get ready to feel refreshed! 
-Expert Coach Julie S. RD