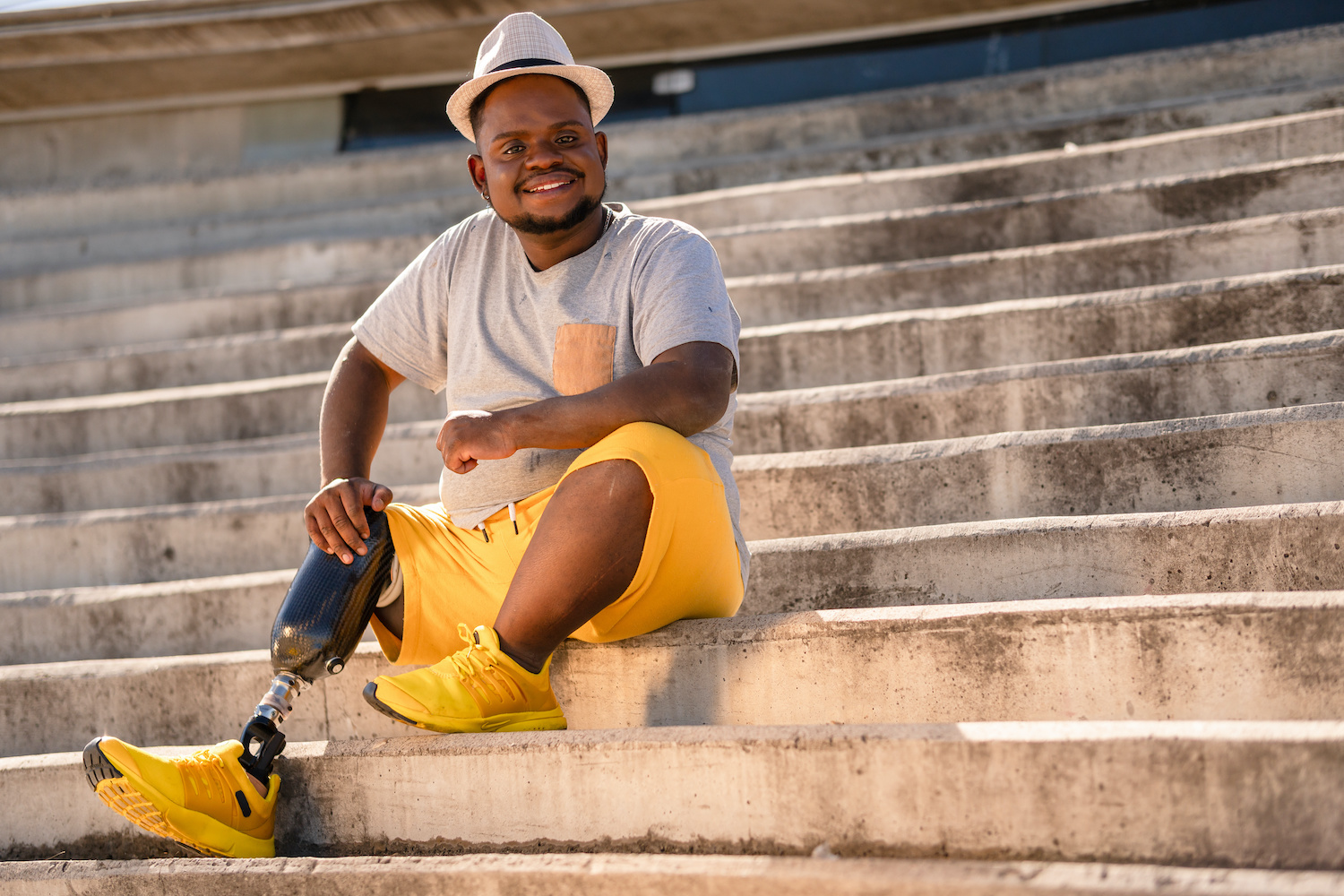 Have you had an injury that kept you from driving or working as you normally do? Does chronic pain make it hard to get moving? Maybe you have a new disability, or maybe you've managed a disability for a long time.
Physical limitations can be frustrating. Our bodies aren't all-powerful, and accepting that can naturally cause some grief. Each and every one of us has limits to what we can do. Aging limits what our bodies can safely do. And even the strongest, fastest, most flexible athletes can't do it all!
You don't have to like aging or disabilities. The key is to honor those limits, accept them, appreciate the abilities you do have, and seek out physical activity in a way that's safe and enjoyable for you.
Recognizing and Honoring Your Limits
First off, listen to your healthcare providers. If a doctor tells you not to exercise with an injury, don't. It's always better to hold back for the sake of safety.
Admitting you can't do something can often be the hardest part. It might sound like:
"My doctor says I can't put weight on my legs while I'm recovering from surgery. Bedrest is boring but this is important."

"I thought I could still exercise like I used to, but things are just different after I lost my foot."

"After giving birth, my body isn't ready to get back to the gym yet."

"I'm in my 60s now. I just can't keep up with my grandkids the way I used to."
It's important to admit your limits and respect them. Prioritize healing and safety! Once you've recognized your limits, you can start finding ways to live your life as actively and safely as possible while honoring those limits.
Accepting Yourself As Your Are
It's normal to grieve what we can no longer do. The key is to not resent yourself as you are now.
Accepting your body and its limitations might sound like:
"I don't have to be a marathon runner or bodybuilder. I can just focus on being as healthy as I can be."

"I'm in this wheelchair for the rest of my life. It may not be ideal, but it's necessary."

"This is how my 55-year-old arms work. They're not as strong as they used to be, but they're here."

"My broken leg is temporary. I'll heal from this, it will just take a while."
Don't hold yourself to an impossible standard. Just focus on seeing yourself as you are in this moment. Get honest with yourself so you can continue to move through this limitation.
Appreciating What You Can Do
Instead of dwelling on all the things you can't do anymore, focus on the things you can do. This will prevent you from feeling badly about yourself. It can also help you to value your body in a new, positive way.
This might sound like:
"I may not be able to go running right now. But I can still walk, and that's super important."

"I feel powerful knowing I can still work and support myself with a disability."

"Yes, I feel chronic pain in my back. But I feel really good in other areas of my body, and I can focus on those more."

"Aging is a privilege not everyone gets to enjoy. I'm lucky to be able to shop and cook for myself as I get older."
Even enjoying your senses of taste and smell, feeling the sensation of touch, or taking a deep breath are all gifts. Just reading the words on this page (or hearing them read aloud) is an amazing physical ability! If you ever start to get caught up in self-pity, you have the option to reframe those thoughts and list all the amazing things you can still do.
Enjoying Activity
Once you've thought about the things you can do, do them! Setbacks may come up often, but there's always a workaround. Reminding yourself of your health goals can help you avoid getting weighed down by excuses or limitations.
This could sound like:
"I don't feel like exercising with this cold, but some light stretching will probably feel really good."

"Swimming isn't an option with this cast on my arm, so I'll spend some time cycling instead. I've always wanted to try that."

"I may not be able to dance as gracefully as I used to, but I still love to boogie! I'll dance a little each day to get some steps in and lift my spirits."

"I notice I feel better after I do yoga. And it helps take my mind off my neuropathy. I'll set some time aside for some yoga tonight."
Remember, it's always about progress, not perfection. You'll still have frustrating moments, and that's totally natural. Just practice with these new kinds of thoughts, and try out some safe physical activities whenever and wherever you can. Your body will thank you for it!
CLC15716.A