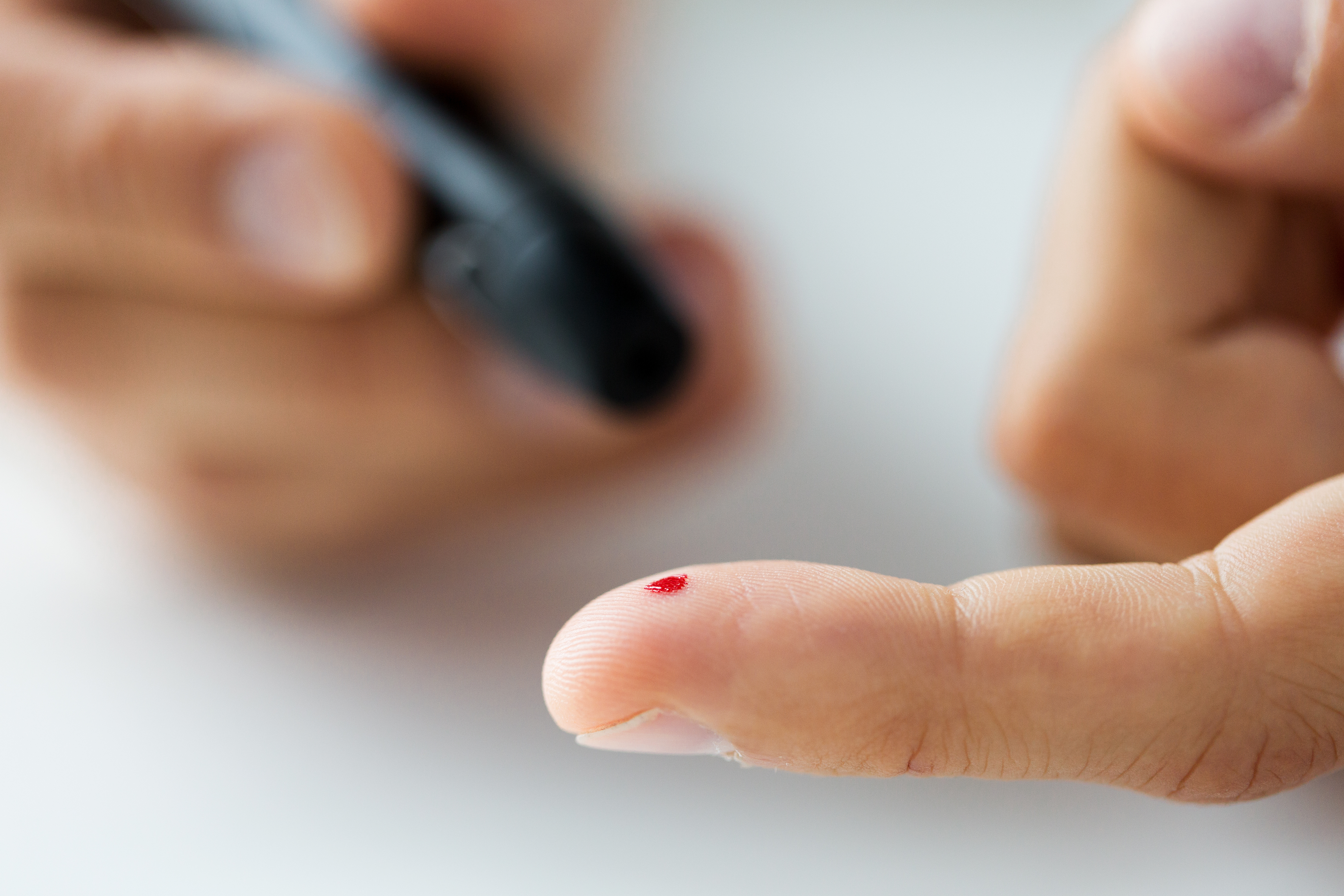 Struggling to monitor your blood sugar because you're afraid of finger sticks? Needle phobia is real. It's also more common than you may think. The good news is you can overcome your fears. There are simple ways to make testing more comfortable. Follow these steps to help lessen the fear:
Practice. Repetition is the key to feeling more comfortable. The more you prick your finger, the easier it will become. Go through the motions of testing your blood sugar — but don't prick. Ask yourself what the best- and worst-case scenarios are. Next, go through the steps again, but only focus on the best-case scenario. Keep doing this until you're ready to test.
Prepare for less pain. Pricking your finger is always going to be slightly uncomfortable. But it doesn't have to be painful. Here are some tips for pain-free pricks:
Use a new lancet, and lower the lancet setting.

Get the blood flowing. Wash your hands with warm water and shake them for 15 seconds before you prick.

Squeeze your fingers. Before you prick, massage your finger downward toward the nail like you are milking a cow. This will help stimulate blood so you don't have to prick multiple times.

Swap fingers. Rotate which finger you use. Try different spots on the finger to find an area that's most comfortable for you.
Believe you can! Don't just say it. Believe it. Remind yourself that you can do this. If you've pricked your finger before, remember that you have already done this. You can do it again. Over time it will get easier and easier.
Distract yourself. If all else fails, distract! Picture yourself somewhere that brings you peace and comfort. Close your eyes and imagine yourself at the beach. What does the sand feel like under your toes? Can you smell the salty ocean? Is the water warm or cold? You can do this with any happy memory. Once you're deep into the vision, prick your finger. This may even make the prick less painful. Once you move past the initial fears of testing, you won't need to do this as often.
CLC15161.A