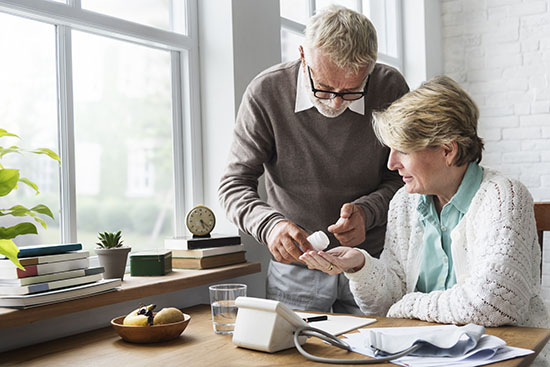 Heart failure medicines are likely an important part of your treatment plan. There are a variety of different types and each has a specific job. Because of this, you may need more than one med to treat your condition.
Figuring out the right mix of meds can be tricky. The goal is to keep your symptoms under control. But there are often side effects. This is normal. Talk with your doctor if you're worried about any effects you're having. There may be changes that can be made to the med itself. You may also need to change the dose.
With heart failure meds, it's common to start with low doses. Your doctor will increase the doses as tolerated to get the full beneficial effect of the meds. Changing meds and doses may feel like a lot to handle. Use your Heart Failure Medicines Tracker to stay on top of which meds you're on. Include the dose to get the "full picture" of your daily medication routine.
Here are the different heart failure meds, how they work, and their potential side effects.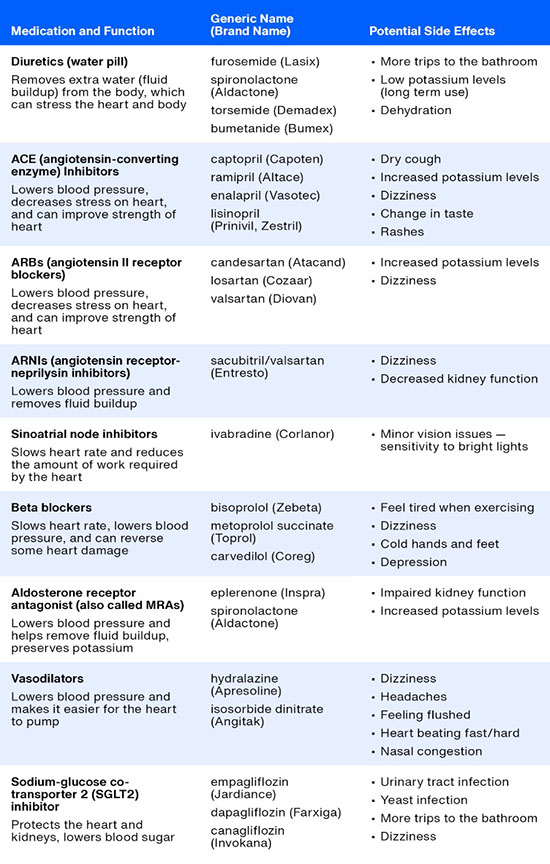 CLC14641.B