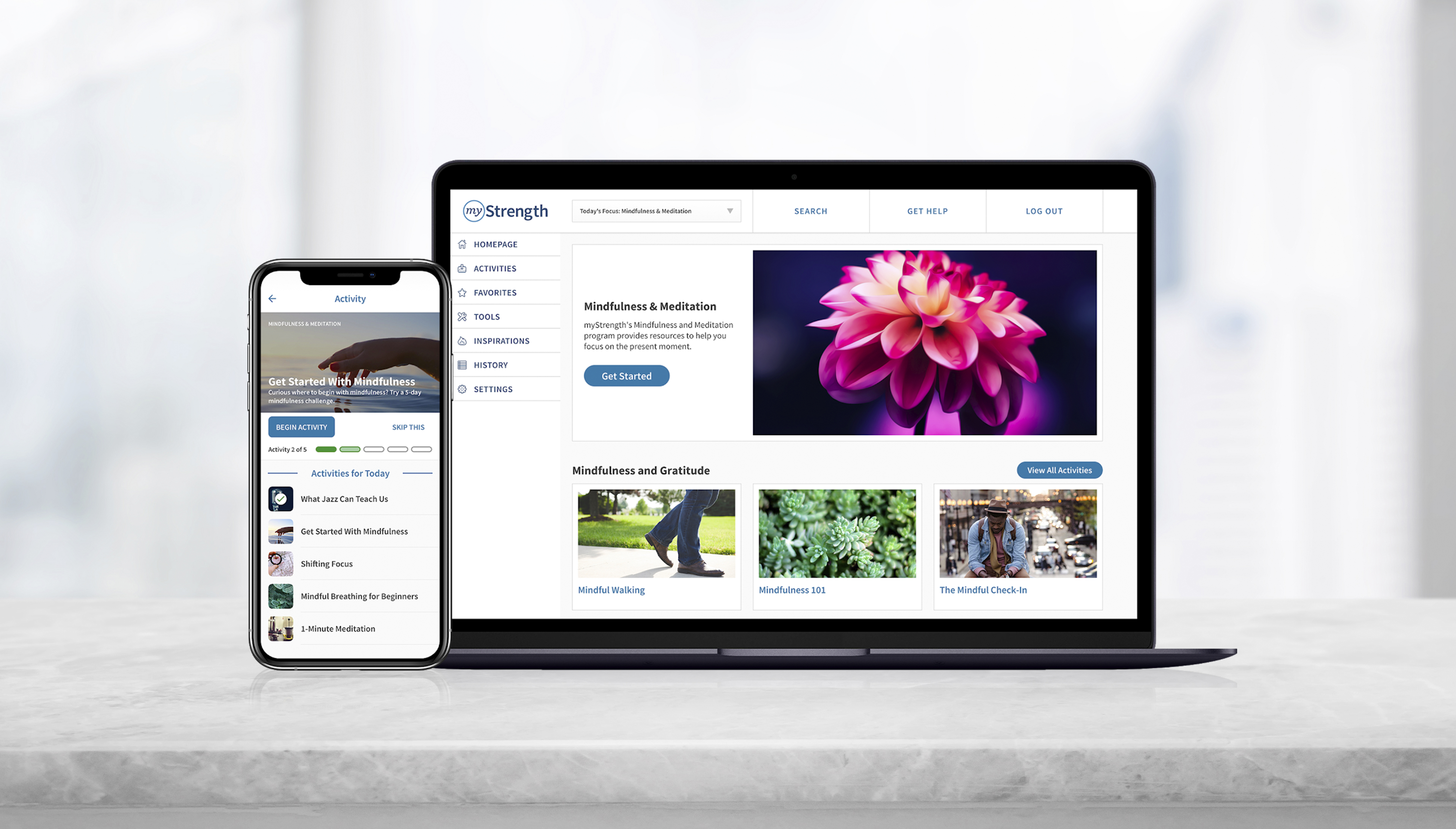 What is the myStrength program?
Whether it is stress, anxiety, sleep, or another challenge, we can help you with proven tools and support from your own myStrength coach. Learn new skills, track your health, and be inspired. Our myStrength app will provide you with unique resources and support.
How do I get started?
To get started, you just need to complete a few steps.
To access myStrength you have two options:
OPTION 1:
Step 1: Go to the app store on your cellular phone OR https://mystrength.com/mobile.
Step 2: Download the myStrength app.
Step 3: Sign into the myStrength app.
OPTION 2:
Step 1: You can log into myStrength via your Livongo Member Portal/Dashboard.
Step 2: Click "Behavioral Health" on the left, and then click "take me there."
Once you complete either option, your next step will be to fill out the self-assessment to be sure your program meets your personal needs.
Now you are ready to engage with myStrength! Take a look around at all of the helpful resources. If you are interested, you can reach out to a myStrength coach, who can provide suggestions for activities that might be helpful to you based on your interests.
Any questions? Message the Member Support team by clicking "Contact Member Support" in the Livongo app.
Joining myStrength
Interested in joining myStrength but not yet enrolled? Visit your member portal or contact our Member Support team to see if myStrength is available to you. Member Support is available 24/7 at (800) 945-4355.
Breathe … and enjoy!
CLC12820.A