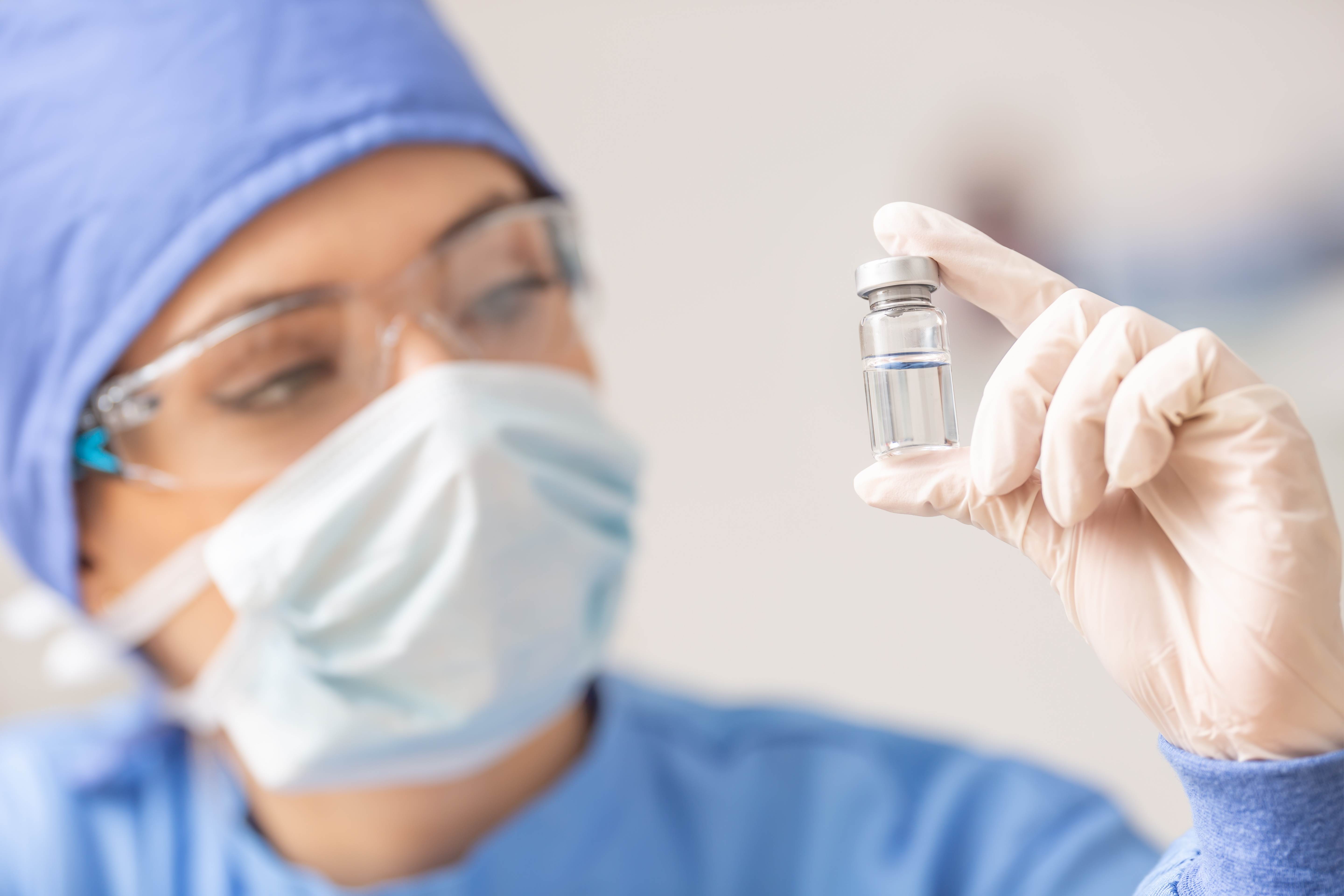 Last updated: 10/4/2022
Note: Information in this article was accurate at the time of our most recent update. Information about COVID-19 changes rapidly. We encourage you to visit the websites of the Centers for Disease Control and Prevention (CDC) and your state and local government for the most up-to-date information.
When will the vaccines be available?
Four different COVID-19 vaccines are now available in the U.S. You may hear these vaccines referred to as:
Pfizer-BioNTech (Comirnaty)

Moderna (Spikevax)

Johnson & Johnson/Janssen (Jcovden)

Novavax (Nuvaxovid/Covovax)
Adults are eligible to get any of the four vaccines; infants and children ages 6 months and older can now get Pfizer-BioNTech or Moderna vaccines.
Are they safe?
COVID-19 vaccines were tested in large clinical trials. This was to make sure they met safety standards. Tens of thousands of people were involved in these trials. Any serious safety problems have been extremely rare. Myocarditis and pericarditis have rarely been reported; most cases have been in adolescents and young adult males. Most patients who were treated responded well and felt better quickly.
The Centers for Disease Control and Prevention (CDC) and Food and Drug Administration (FDA) are tracking the vaccines as even more people get them. Billions of people have now received the vaccine in the U.S. and globally. Due to this ongoing monitoring, one of the vaccines (Janssen) has been linked with a rare but serious blood clotting disorder; as a result, the CDC has limited its use to certain individuals for whom the benefits outweigh the drawbacks. You can learn more about the systems that are in place to make sure the COVID-19 vaccines are as safe as possible.
The known risks of illness related to COVID-19 far outweigh the potential risks of having a rare adverse reaction to the vaccines. If you have specific concerns about vaccine safety and risks for you or a family member, reach out to your healthcare provider for more information.
How did they make the vaccines so quickly?
The vaccines were developed based on past research on coronavirus vaccines. This helped researchers get a head start on the development of the COVID-19 vaccines that are now available. The vaccines went through all three phases of clinical trials, however the process was sped up in order to bring vaccines to people quickly and safely.
Initially, the FDA issued an Emergency Use Authorization (EUA) for each of the four now-available vaccines. As of this update, the FDA has granted full approval for Pfizer-BioNTech (Comirnaty) COVID-19 vaccine for people ages 16 and older, and for Moderna (Spikevax) COVID-19 vaccine for people ages 18 and older.
How do these vaccines work?
Vaccines help our bodies learn to fight a disease. All the vaccines that are currently available work by teaching the body how to fight a molecule called spike protein. This molecule is found on the virus.
Two of the COVID-19 vaccines (Pfizer-BioNTech and Moderna) are mRNA vaccines. MRNA are instructions that our cells use to make protein. In these vaccines, the mRNA temporarily causes our cells to produce the COVID spike protein, teaching our body's immune system how to attack it. After a short period of time, the mRNA breaks down and disappears from our cells, but our body's ability to fight the protein remains.
Johnson & Johnson's Janssen vaccine takes a different approach, using a harmless virus to transport the protein instructions to the cells. The Novavax vaccine has the COVID protein already present in the vaccine, plus an ingredient called an adjuvant that helps the immune system activate to destroy the spike protein.
Can the vaccine change my DNA?
No. The "instructions" never enter the cell nucleus. The vaccines do not alter your genes.
Can the vaccine give me COVID-19?
No. The vaccines used in the U.S. do not use the virus that causes COVID-19.
Does the vaccine work against newer COVID variants?
The vaccines being used in the United States are highly effective at preventing severe disease and death. As the virus changes, companies are working to update boosters to provide protection against these newer variants, as well as the original strain. Getting the primary vaccine series and staying up to date on boosters is the best strategy for maintaining the best and broadest protection. Wearing masks and avoiding indoor crowds are other strategies that can help limit your risk of contracting COVID-19.
Does the need for boosters mean the vaccines are not working?
It does not—the COVID-19 vaccines are working. They are helping to prevent serious illness, hospitalization and death. The boosters will help vaccinated people maintain and broaden their protection.
I have a chronic condition. Should I be worried about getting the vaccine?
COVID-19 vaccines are recommended for and can be given to most people with underlying medical conditions. Adults with many conditions including diabetes and heart failure are at increased risk for severe illness from the virus that causes COVID-19. The vaccine is recommended; wearing a mask and avoiding indoor crowds are other valuable strategies for staying safe. Speak with your doctor about your specific situation.
Can I stop wearing a mask and being careful after I've gotten my vaccine?
You can continue to wear a mask and use caution. Depending on how many people get vaccinated and how the virus spreads, this advice may change. It is still important to use all the tools available to limit the spread of the virus.
I had COVID-19. Do I need a vaccine?
Yes. Reinfection with COVID-19 is possible. We don't yet know how long someone is immune after they have had COVID-19. If you currently have COVID-19, you should not get the vaccine until you can safely stop isolating. You may consider delaying your vaccine for three months from when your symptoms started.
Why is there more than one vaccine? Is one better than the other?
Several companies have worked on developing COVID-19 vaccines. The FDA has approved or authorized four vaccines in the United States. Clinical trials found all four of the vaccines to prevent serious virus-related illness. Talk to your doctor if you're not sure about which one to get.
Do I really need to get more than one dose of the vaccine?
The dose amounts can vary depending on the type of vaccine, and the recipient's age. In most cases, more than one dose is important to help your body build the best protection. The CDC recommends boosters for everyone 5 years and older, if eligible.
Are there side effects?
It's normal to have some side effects after getting a vaccine. They can be a sign that your body is building protection against the virus. You may be more likely to have side effects after a second dose of a COVID-19 vaccine. Common side effects include pain and swelling near the injection site. You may also experience fever, chills, tiredness or headaches. If redness or tenderness increases after 24 hours or side effects don't go away after a few days, call your doctor.
Don't have any side effects? Don't worry! It doesn't mean that you did not get protection from the vaccine.
Will I have to pay to get the vaccine?
The vaccine is available at no cost. Your provider may charge your insurance company an administration fee. There should be no out-of-pocket costs for you. Call your provider for more information.
How do I know I'm eligible for the vaccine?
Everyone ages 6 months and older is now eligible to get a COVID vaccine.
Where can I get vaccinated?
The website Vaccines.gov can help you find a location in your area. Pharmacy chains, local pharmacies and government-run sites are some of the locations where vaccines can be found.