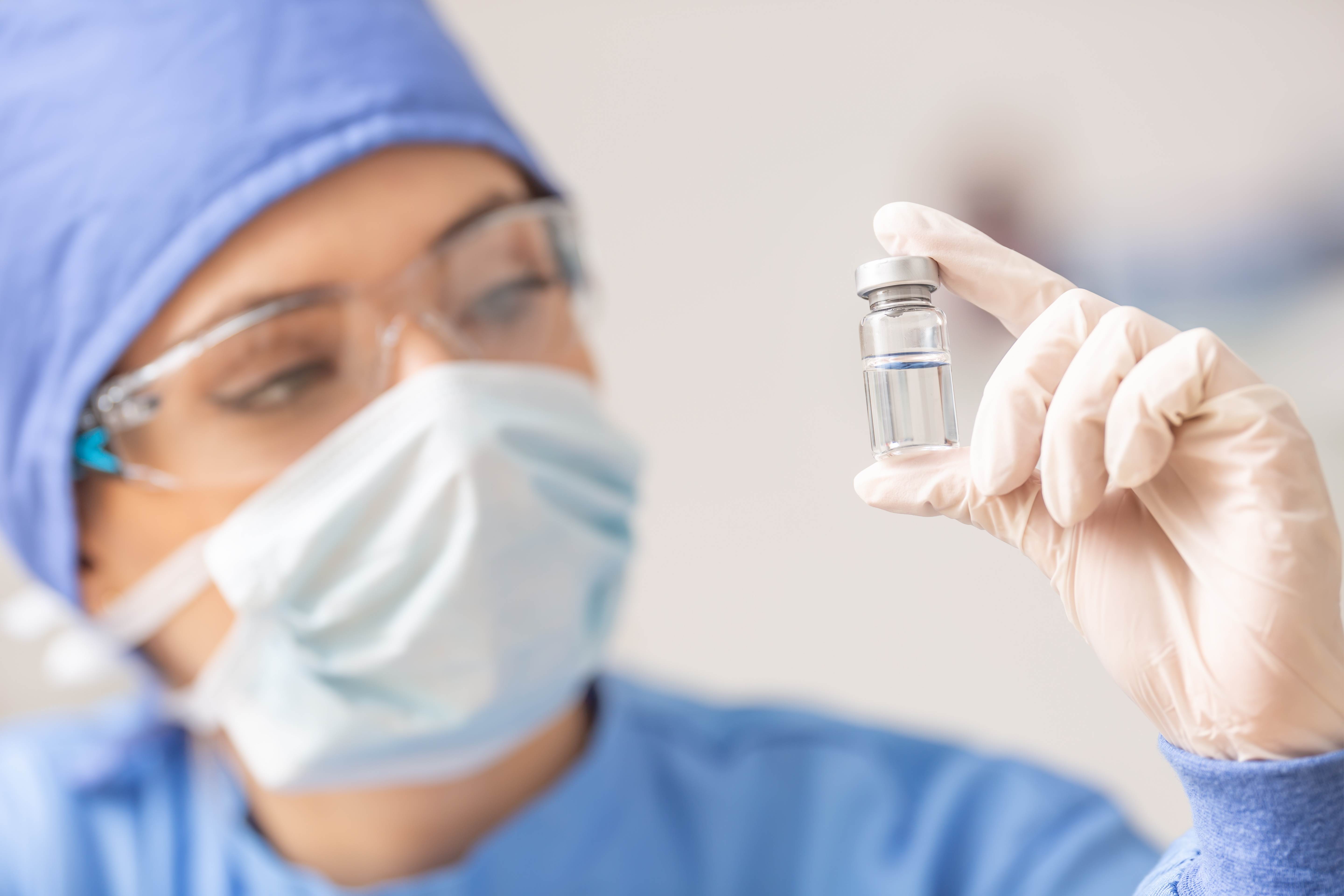 When will the vaccines be available?
Three different COVID-19 vaccines are now available in the U.S. Two of the vaccines require two doses; the other is a one-dose vaccine.
Are they safe?
COVID-19 vaccines were tested in large clinical trials. This was to make sure they met safety standards. Tens of thousands of people were involved in these trials. No serious safety concerns were noted. The Centers for Disease Control and Prevention (CDC) and Food and Drug Administration (FDA) are tracking the vaccines as even more people get them. Hundreds of millions of people have now received the vaccine in the U.S. and globally. You can learn more about the systems that are in place to make sure the COVID-19 vaccines are as safe as possible.
How did they make the vaccines so quickly?
A partnership between several organizations sped up the process of creating the vaccines. The FDA then issued an Emergency Use Authorization (EUA) for each of these vaccines. Since then, the FDA has given full approval to one of those vaccines (Pfizer-BioNTech).
How do these vaccines work?
Vaccines help our bodies learn to fight a disease. Two of the COVID-19 vaccines are mRNA vaccines. These types of vaccines use strands of genetic material called mRNA. The mRNA are like instructions that teach our cells how to fend off the virus if it enters our bodies. The third vaccine takes a different approach, using a harmless virus to transport the instructions to your cells.
Can the vaccine change my DNA?
No. The "instructions" never enter the cell nucleus. The vaccines do not alter your genes.
Can the vaccine give me COVID-19?
No. The vaccines used in the U.S. do not use the virus that causes COVID-19.
Does the vaccine work against newer COVID variants like Delta?
The vaccines being used in the United States are highly effective at preventing severe disease and death. This includes against the Delta variant. Fully vaccinated people are also less infectious and have fewer symptoms for a shorter time with the Delta variant, compared with unvaccinated people. Since the Delta variant is more contagious than previous variants, additional strategies like wearing masks are also important.
I heard that people who already got the vaccine need a booster. Does that mean it's not working?
It does not—the COVID-19 vaccines are working. They are helping to prevent serious illness, hospitalization, and death. However, with the Delta variant, public health experts are starting to see reduced protection against mild and moderate disease. The boosters will help vaccinated people maintain their protection.
I have a chronic condition. Should I be worried about getting the vaccine?
COVID-19 vaccines are recommended for and can be given to most people with underlying medical conditions. Adults with many conditions including diabetes and heart failure are at increased risk for severe illness from the virus that causes COVID-19. The vaccine is recommended; wearing a mask and social distancing are also important strategies for staying safe. Speak with your doctor about your specific situation.
Can I stop wearing a mask and being careful after I've gotten my vaccine?
You should continue to wear a mask and use caution. Depending on how many people get vaccinated and how the virus spreads, this advice may change. It is still important to use all the tools available to slow the spread of the virus.
I had COVID-19. Do I need a vaccine?
Yes. Reinfection with COVID-19 is possible, but infrequent. We don't yet know how long someone is immune after they have had COVID-19. If you currently have COVID-19, you should not get the vaccine until you can safely stop isolating.
Why is there more than one vaccine? Is one better than the other?
Several companies have worked on developing COVID-19 vaccines. The FDA initially authorized three of these vaccines for emergency use. One of those vaccines, Pfizer-BioNTech, has now been given full approval by the FDA for people age 16 and older. Clinical trials found all three of the vaccines to prevent virus-related illness. Experts recommend getting any vaccine that is available to you, as they are all considered to be effective.
Do I really need to get two doses of the vaccine?
Yes, if you are getting one of the vaccines that is delivered in two doses (Moderna or Pfizer-BioNTech). In those vaccines, the first shot starts building protection. The second strengthens the body's immune response. The Janssen (Johnson & Johnson) vaccine, however, delivers its protection in one dose.
Are there side effects?
It's normal to have some side effects after a vaccine. They can be a sign that your body is building protection against the virus. You may be more likely to have side effects after a second dose of a COVID-19 vaccine. Common side effects include pain and swelling near the injection site. You may also experience fever, chills, tiredness, or headaches. If redness or tenderness increases after 24 hours or side effects don't go away after a few days, call your doctor.
Will I have to pay to get the vaccine?
The vaccine is available at no cost. Your provider may charge your insurance company an administration fee. There should be no out-of-pocket costs for you. Call your provider for more information.
How do I know I'm eligible for the vaccine?
Everyone age 12 and older is now eligible to get a COVID vaccine.
Where can I get vaccinated?
The website Vaccines.gov can help you find a location in your area. Pharmacy chains, local pharmacies, and government-run sites are some of the locations where vaccines can be found.
CLC12456.C