Makes 6 servings
Prep: 10 min Cook: 35 min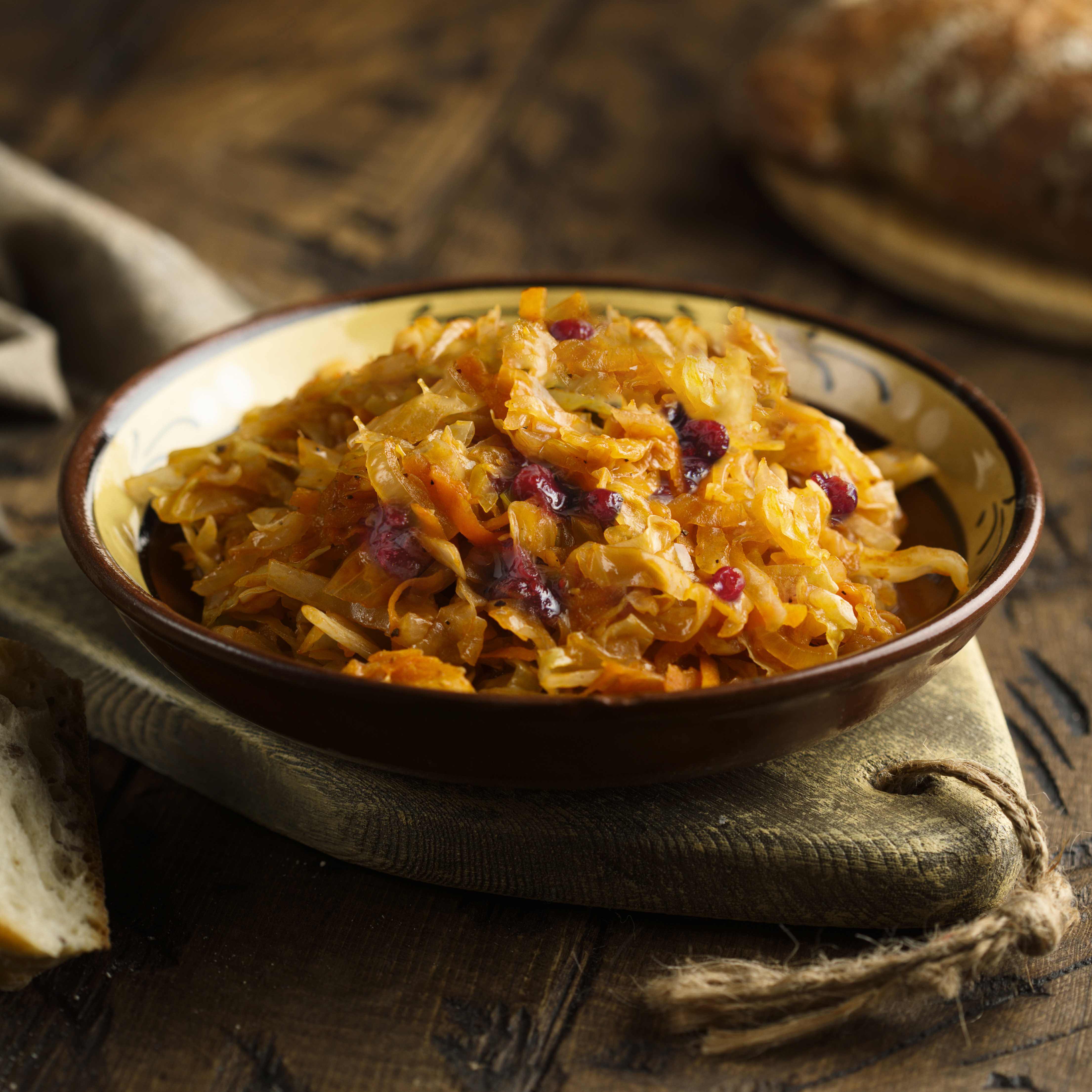 Ingredients
Nonstick cooking spray
1½ cup chopped onion
1 Tbsp chopped garlic
1 lb lean ground turkey
½ cup water
1 medium head green cabbage, chopped
15 oz can diced tomatoes, no added salt, with liquid
6 oz ketchup-style chili sauce
14 oz can whole cranberry sauce
Salt and pepper to taste
Preparation
Preheat oven to 350°F.
Place a large pot over medium high heat. Spray with nonstick cooking spray. Add onion and garlic and cook for 5-8 minutes, until onions are slightly browned. Add turkey and water to pot, stirring to continuously form a loose texture, for about 5-6 minutes. Remove from heat.
Add the cabbage, tomatoes with liquid, chili sauce, and cranberry sauce. Stir well and pour into 2-quart casserole dish. Cover with foil.
Place dish in oven and bake 20-25 minutes, or until cabbage is softened, stirring occasionally. Remove from oven. Add salt and pepper to taste.
Nutrition information
Serving size: 1 cup
Per serving:
Calories: 320; Total fat: 6 g; Saturated fat: 2 g; Sodium: 202 mg; Cholesterol: 53 g; Total carbohydrates: 48 g; Fiber: 6 g; Sugars: 37 g; Protein: 18 g
PM11373.A