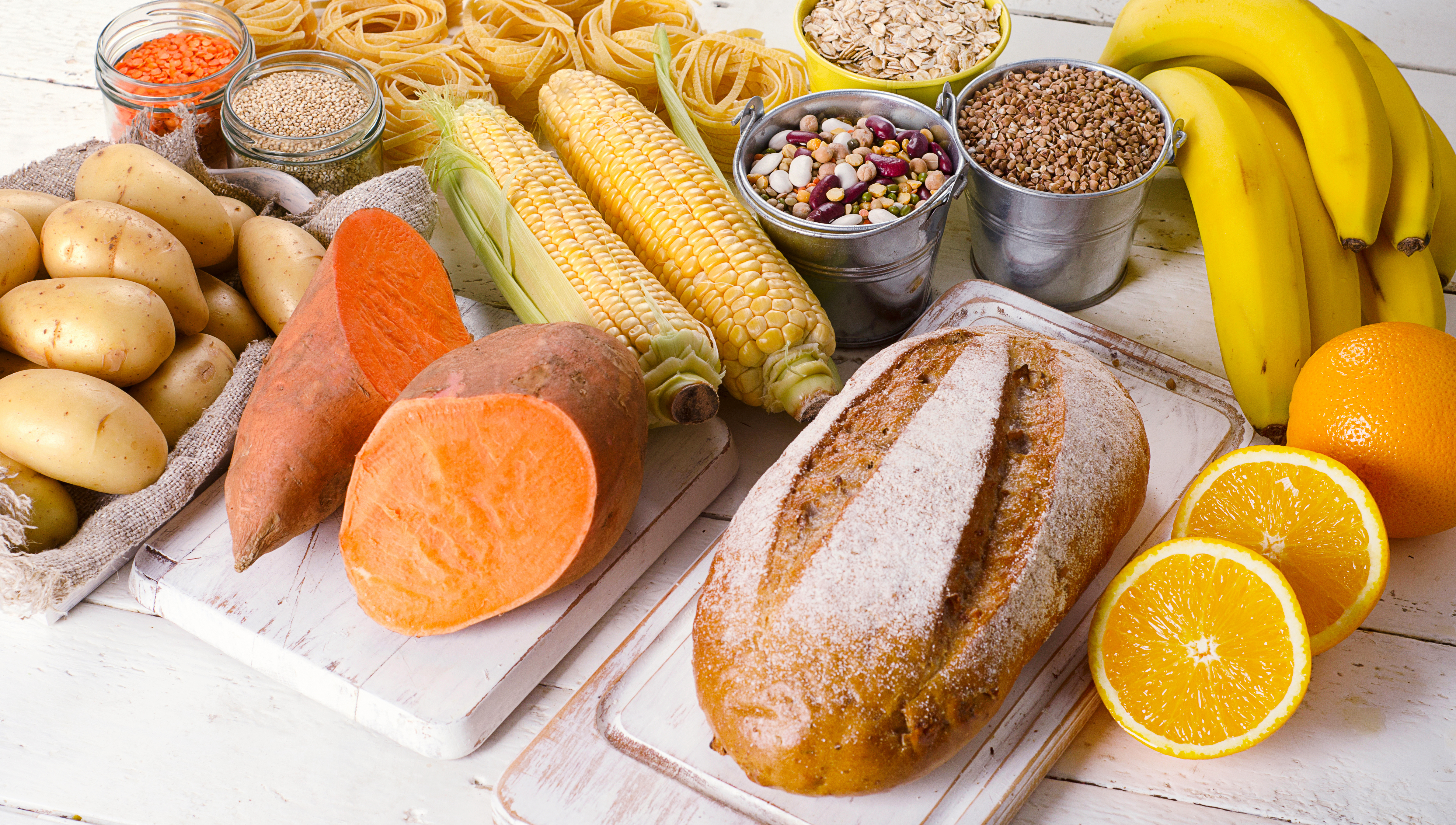 Food is the fuel that makes your body work. Carbohydrates (carbs) are a nutrient found in food that your body uses for energy. Carbs also raise blood sugar levels higher and faster than other kinds of food.
Carbs are not something you need to be afraid of! Even if you have diabetes, they are an important part of a balanced diet. Your goal is to choose healthier carbs, and to eat them in the right amounts.
There are three main types of carbohydrates in foods. They are:
Starches
Found in grains, some veggies, and beans. Starchy foods include bread, pasta, potatoes, corn, black beans, and lentils.
Sugar
Found naturally in foods or added to them. Sugars can be found naturally in foods like fruit, milk, yogurt, and honey.

Added sugars are found in desserts, candy, and soft drinks.

You'll mostly want to avoid added sugars. But, if you have diabetes, they are helpful for treating low blood sugar (hypoglycemia).

If you are at risk for having low blood sugar, keep an added sugar food like hard candy that contains at least 15 to 20 grams of simple sugars with you at all times. Eat if you begin to have low blood sugar symptoms.
Fiber
Found in plant foods. The body cannot digest fiber. Instead of raising blood sugar, it keeps it from rising too fast. Fiber is found in foods like fruits, veggies, whole grains, and beans.
Your Livongo coach can help you understand how to make carbs work for your body. Schedule a session today!
PM05207.A