Take a short midday break to get rid of built-up tension.
Stretching is a great afternoon pick-me-up. It can help loosen stiffness and release stress. Try these five moves before or after lunch to head into the afternoon relaxed and refreshed. All you need is your body and enough room to spread your arms. You can do them standing or in a chair — whichever you prefer. Go through this list once and take 5-10 breaths in each position.
1. Neck Rolls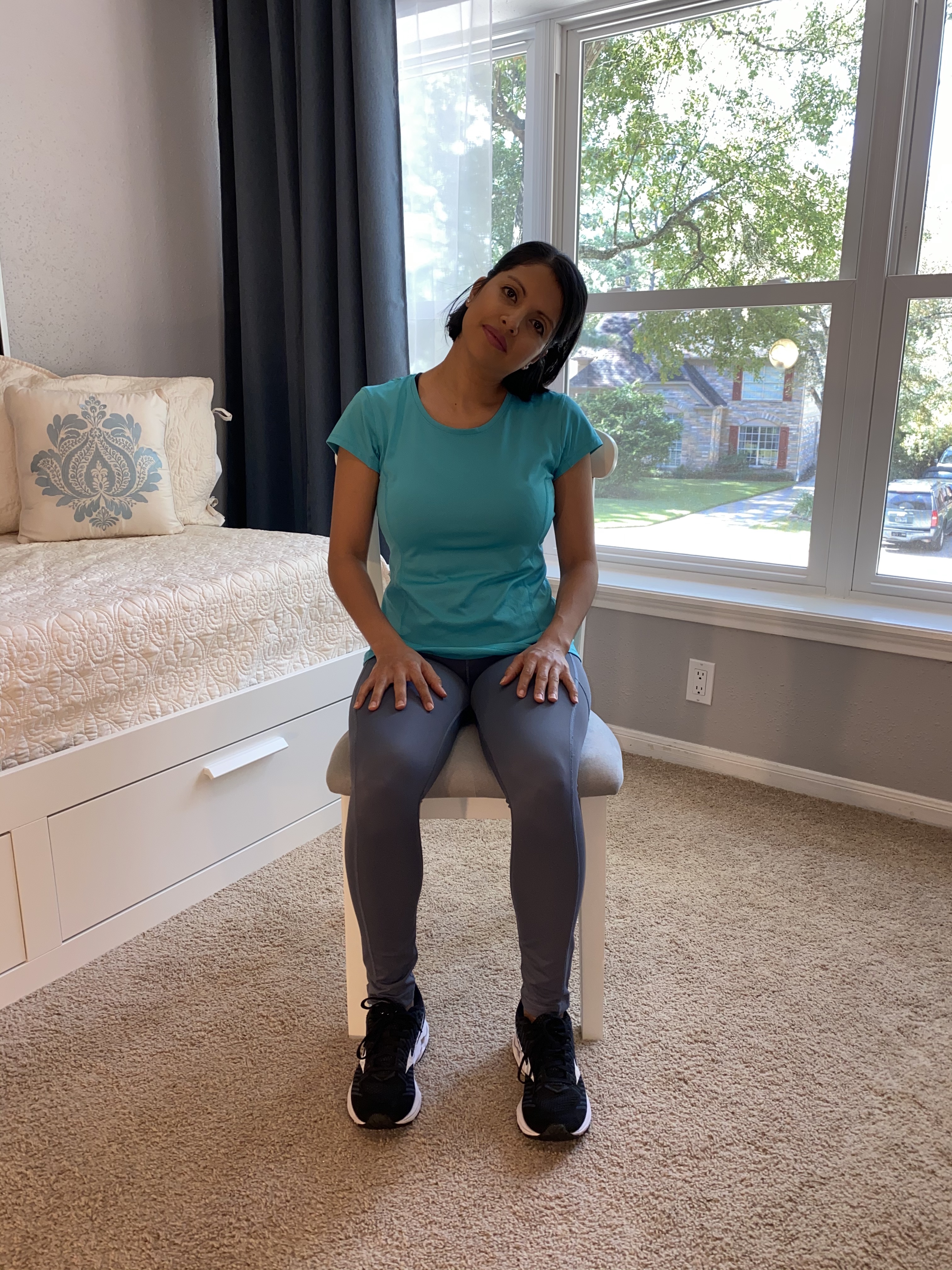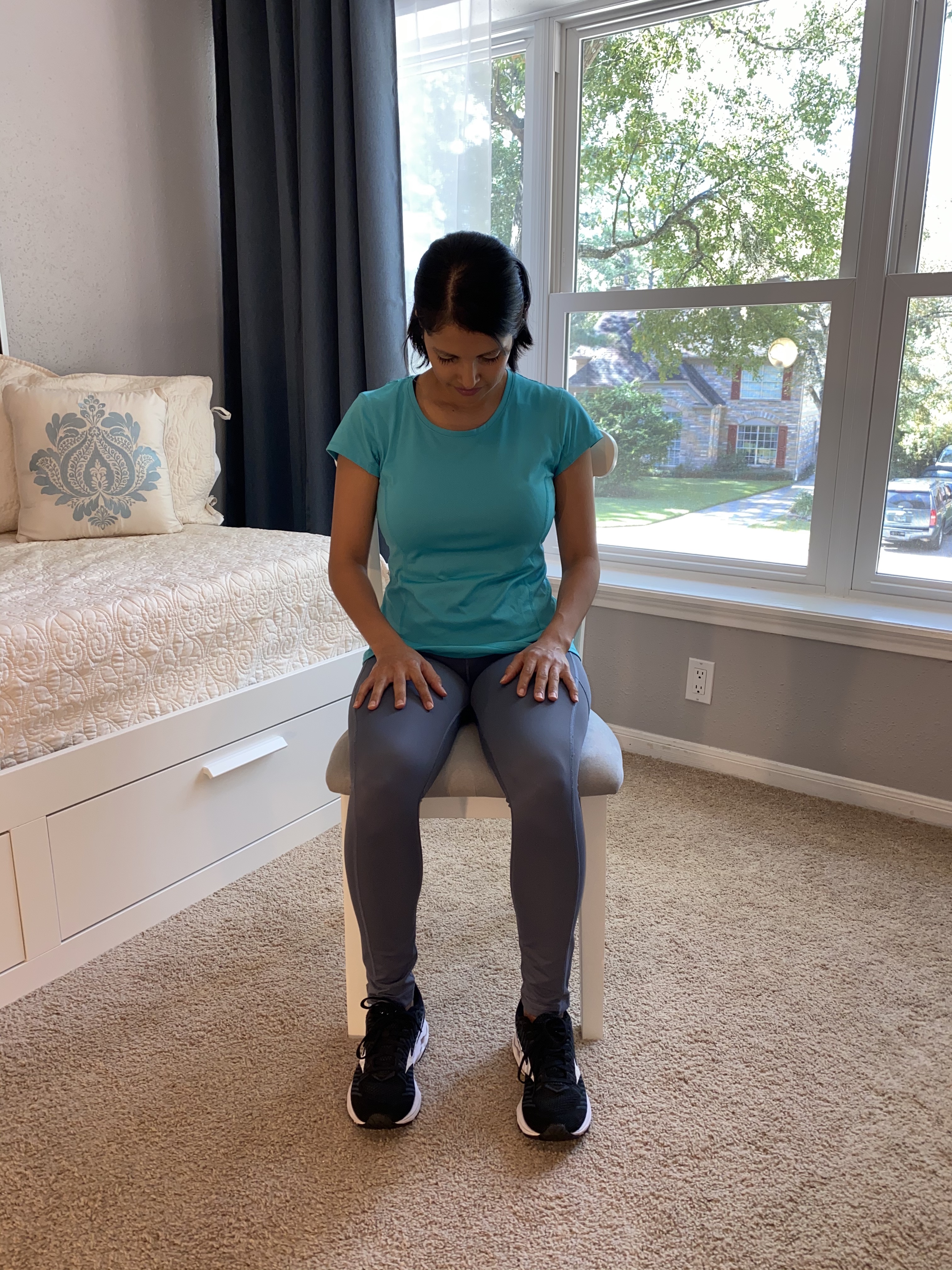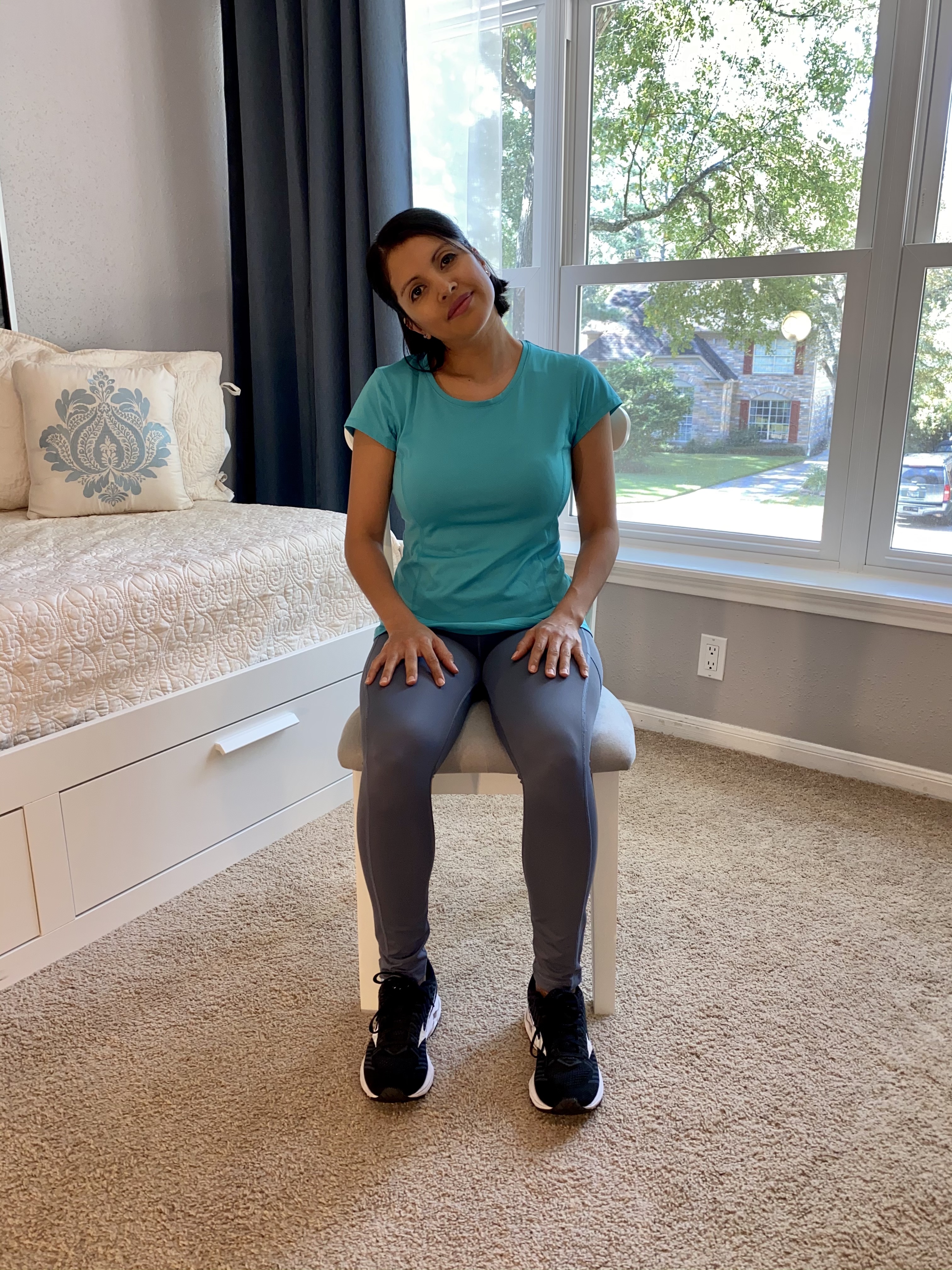 Tip your head to one side and relax the opposite shoulder. Slowly lower your chin toward the center of your chest, and roll to the other side. Roll from side to side a few times slowly.
2. Elbows-Wide Chest-Opener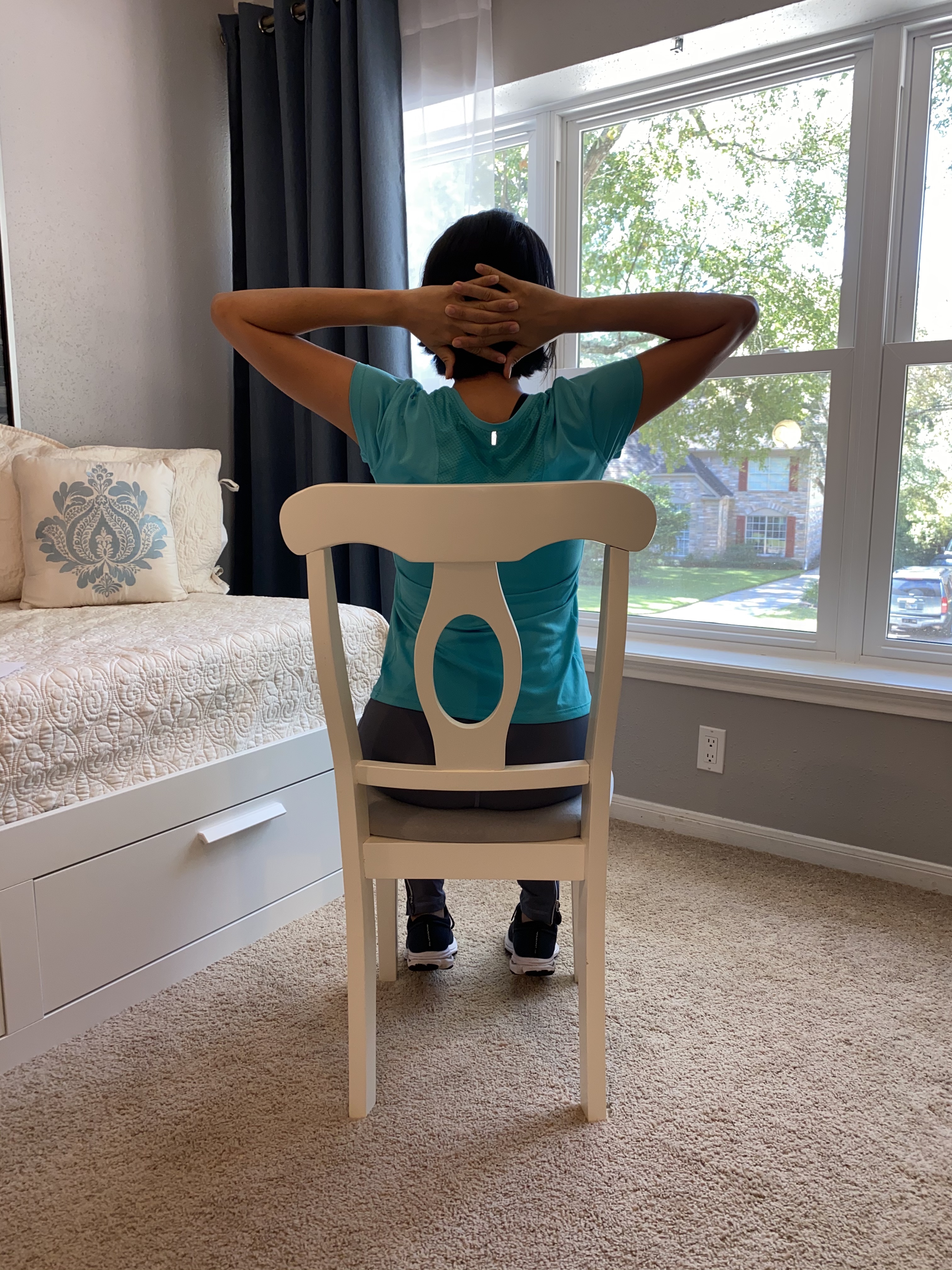 Interlace your fingers behind your head with your elbows pointed to either side. Lift your chest and lay the weight of your head back into your hands. Open across your chest and gently squeeze your upper back.
3. Hands-Interlaced Cat Stretch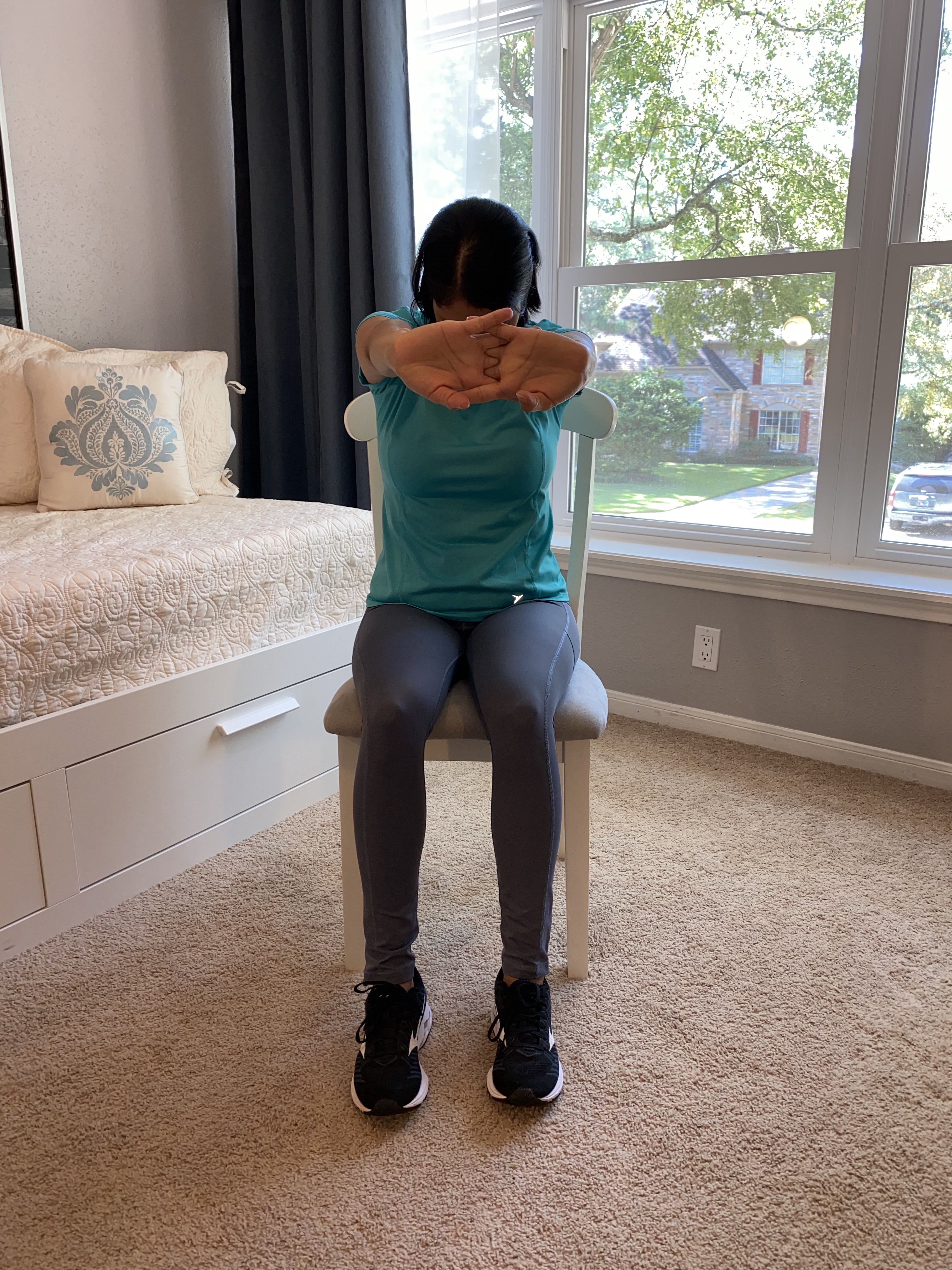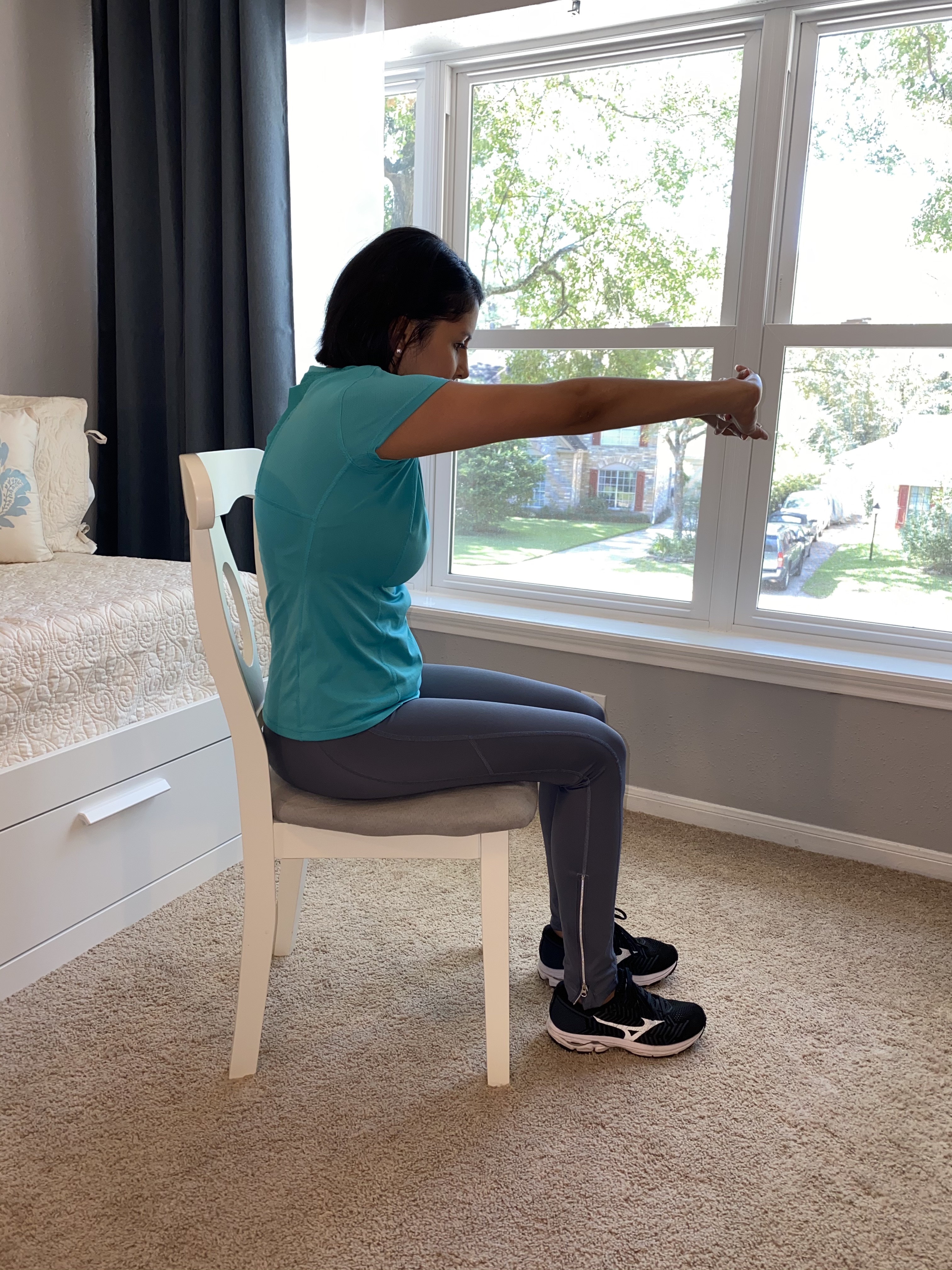 Keep your fingers interlaced and press your palms straight forward in front of you. Round through your upper back and let your chin fall toward your chest. You can let your shoulders come up by your ears as you press your palms forward and stretch across your shoulder blades.
4. Hands-Interlaced Side Stretch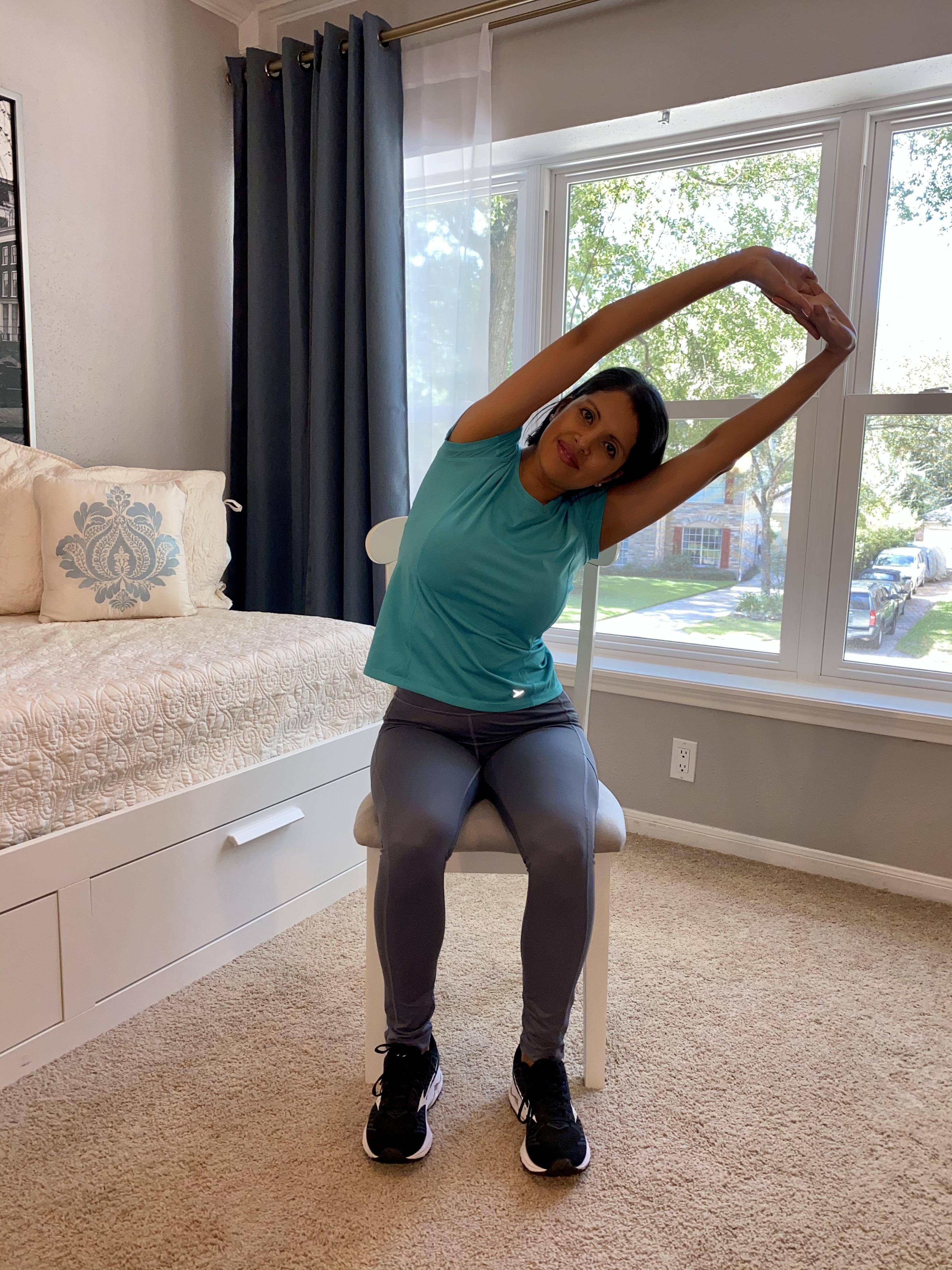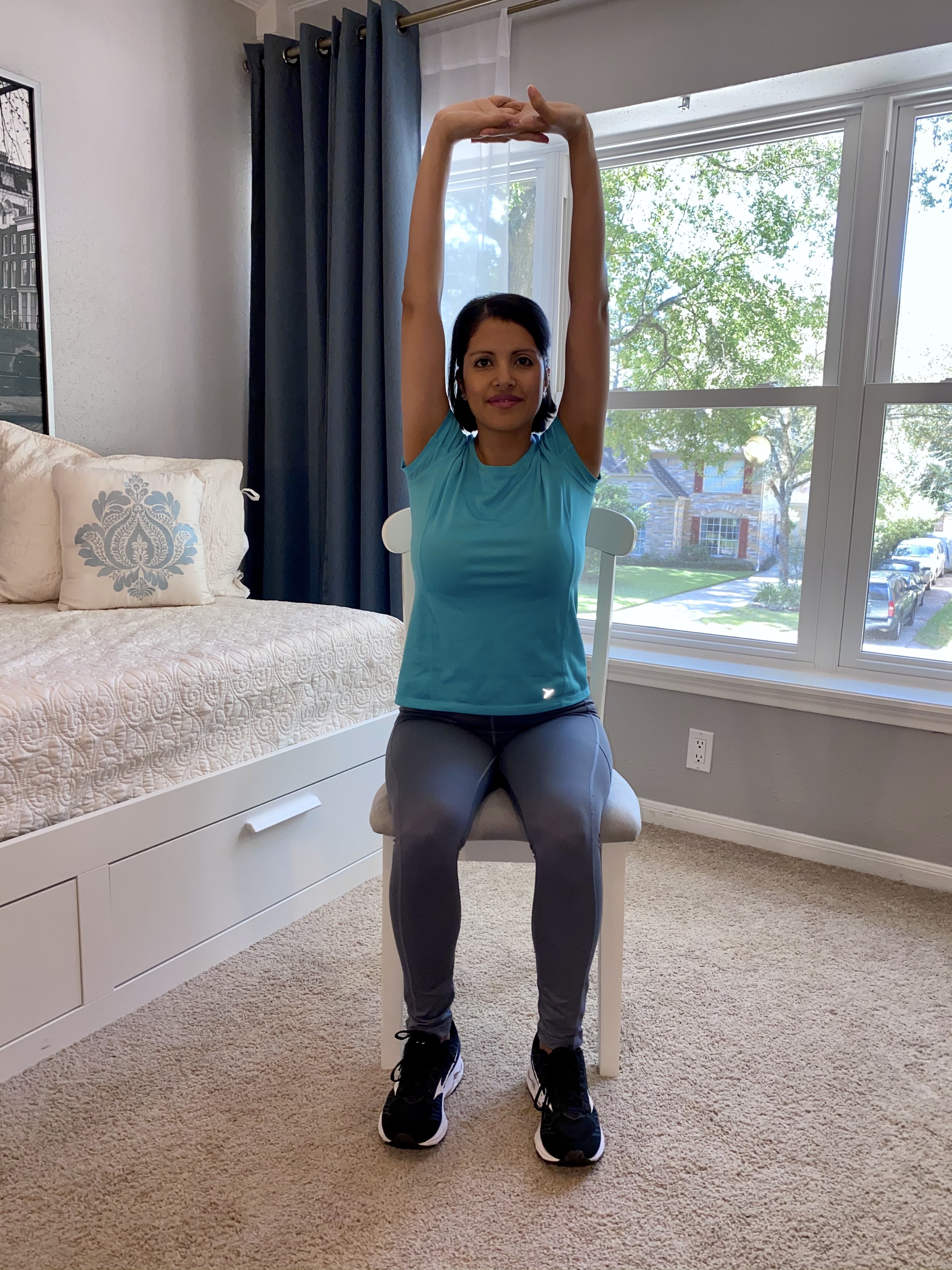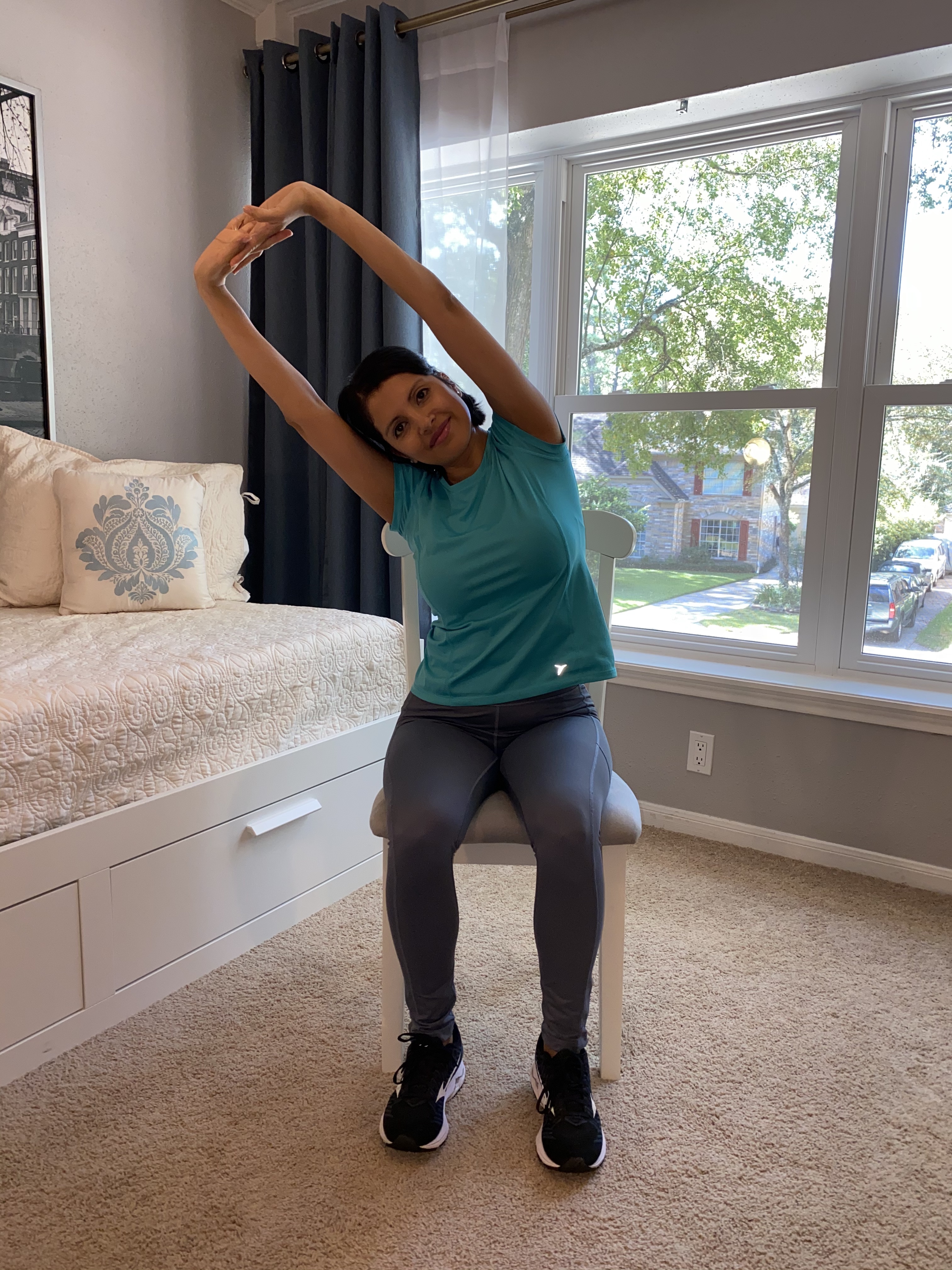 Keep your fingers interlaced and press your palms straight up to the ceiling. Bend sideways and feel the stretch along your arm and down the side of your body. After 5-10 breaths, come upright and bend to the other side.
5. Forward Fold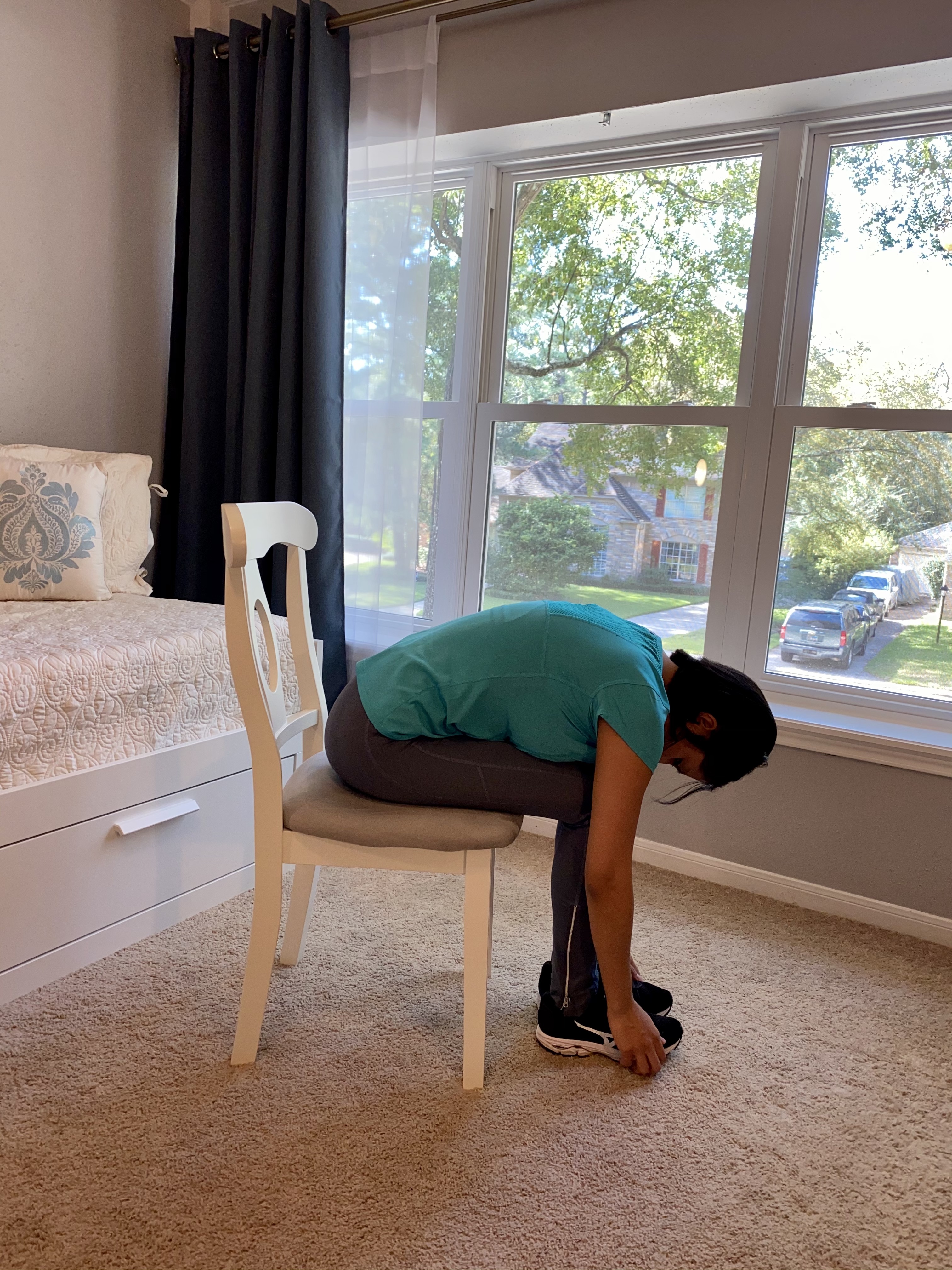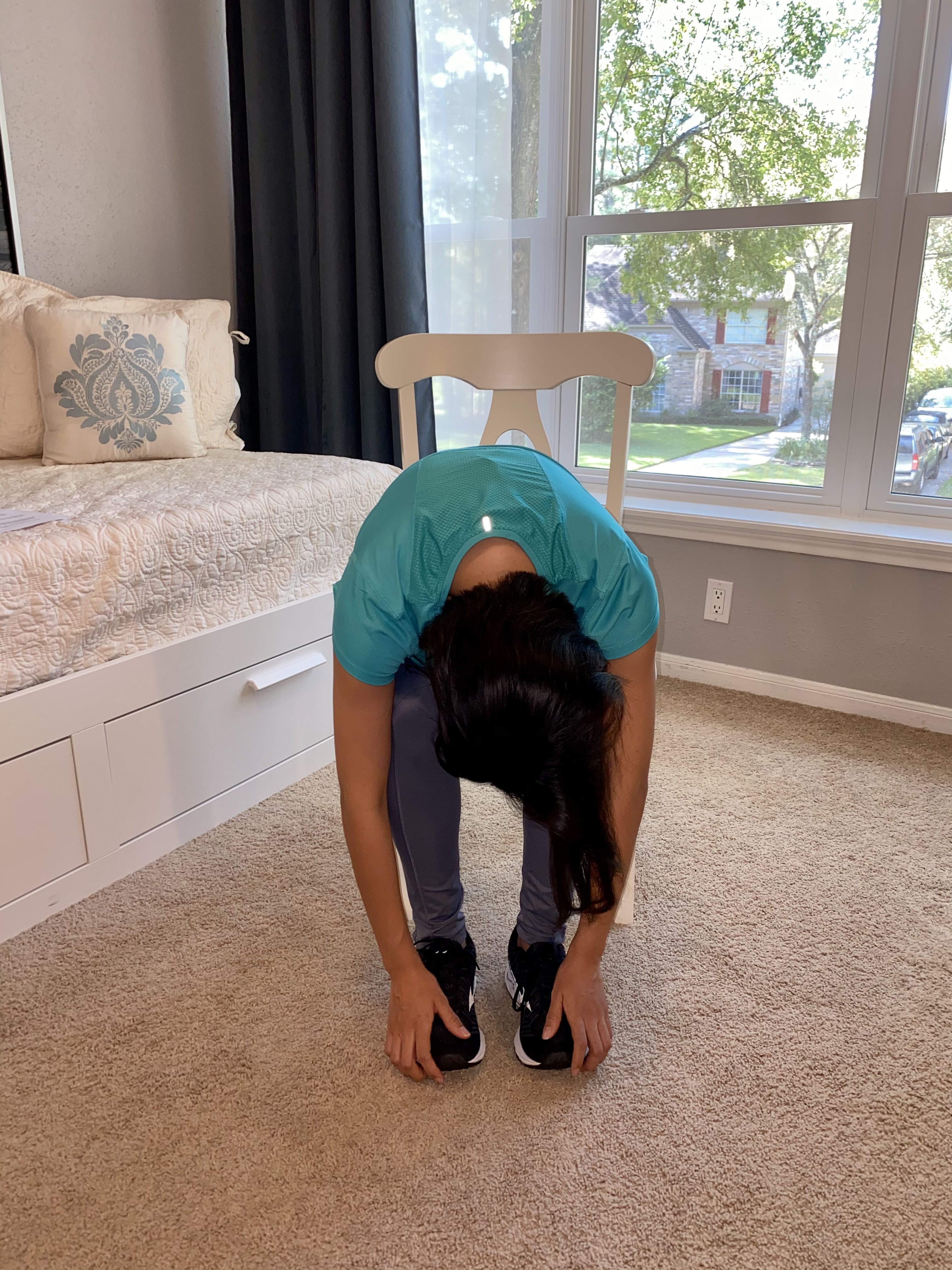 Release your arms and fold your upper body over your lower body. If you're sitting, let your belly rest on your thighs and your arms hang down toward the floor. If you're standing, keep your knees slightly bent and either let your arms hang or grab opposite elbows. Breathe into your entire back.
Reset = Complete!
Once you're ready, slowly stand back up and take a final deep breath. Hopefully, you feel re-energized and ready for the rest of your day.
CLC11695.A