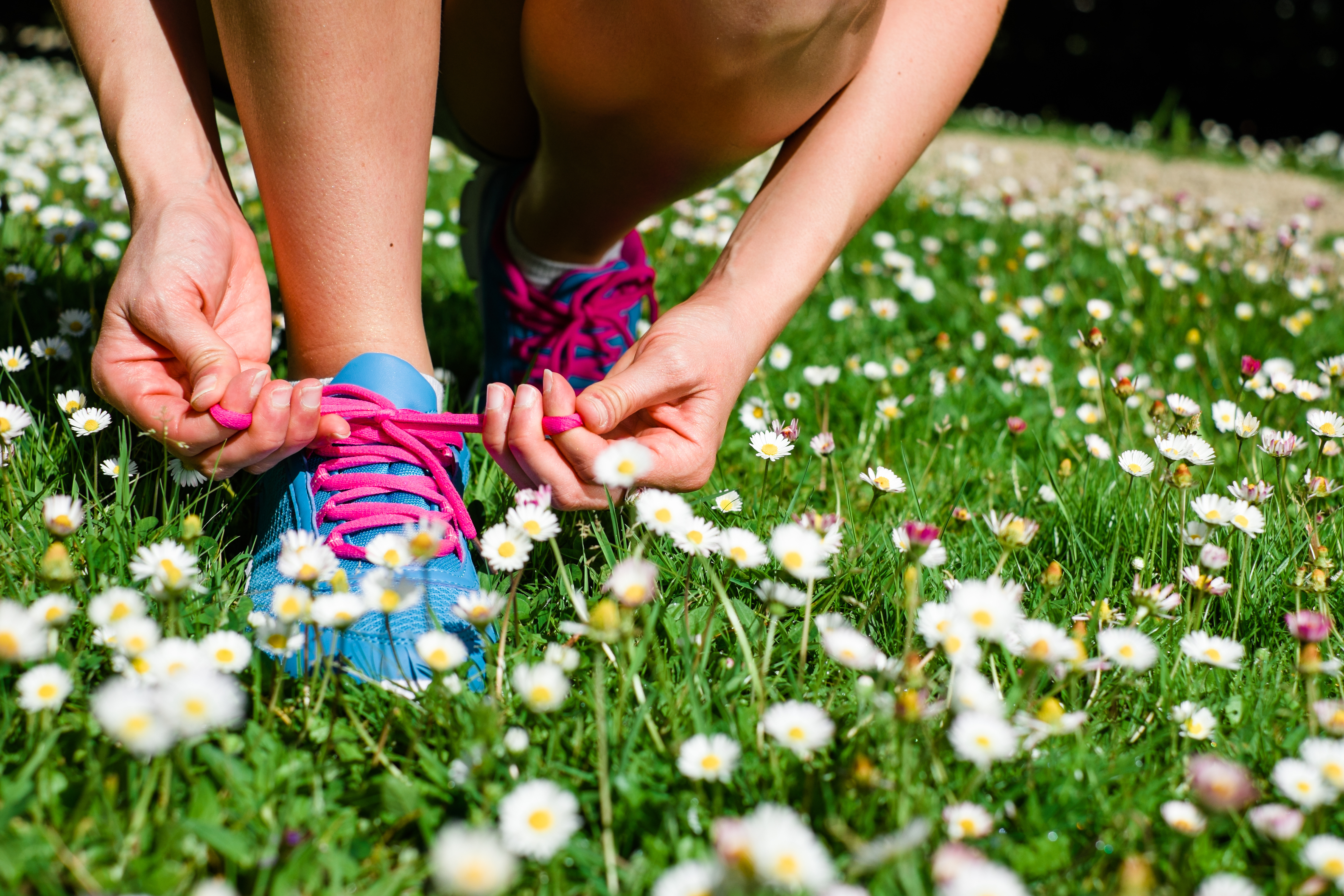 When spring comes and the weather warms up, it's a great time to turn your attention to boosting your step count. We love exercising outside because it's so good for your mood and because it can help regulate your sleep clock. Here are our favorite tips for getting out, getting going, and getting healthy!
Start your day off right
An early morning walk is the best way to kick off a healthy day. Set your alarm clock a little earlier to get that walk in. With an early morning walk under your belt, finishing up your daily step goal will be a snap.
Walk to the farmers market
If you've got a neighborhood farmers market, lace up your walking shoes and head that way. You'll not only get in your steps, you'll be able to pick up fresh fruits and vegetables for a healthy lunch or dinner.
Take that call outside
Whether it's for work or to catch up with a friend, walking while talking on the phone is a great way to multitask while getting in those steps.
Get creative outdoors
There are so many great ways to get in your steps that don't involve your usual neighborhood walk. Hit the tennis ball with your partner. Do some gardening. Don't have a garden? Do a walking tour of your neighbors' gardens. Your new activity could become your favorite!
Bring Fido along for inspiration
While you may not feel like heading out for a walk, you can bet your dog is! Snap on the leash and take short walks a few times a day. You'll both feel better!
Find a walking buddy
It's always easier to get in those steps if you've got a friend to go with you. And pairing exercise with good social connection is a win-win for your health.
Mix it up
Instead of your regular route, reverse it! Find a cool new trail. Hop in the car and explore a new part of town. Shaking up your routines can have a positive impact beyond your step count: Doing new things can help increase your creativity and problem-solving abilities!
Take your time with the groceries
When you've got a big haul from your weekly grocery store trip, bring things in slowly. Get your milk and walk it to your fridge. Go back out to get a few frozen items and walk them in to the freezer. Grab the bag of rice and a box of cereal and head back into the pantry. It all adds up!
Do an outside workout class
These days, there are more outside exercise classes than ever! Find something new — dancing, boot camp — and head out for the workout trifecta: lots of steps, lots of safe socializing, and lots of fun.
PM10891.A