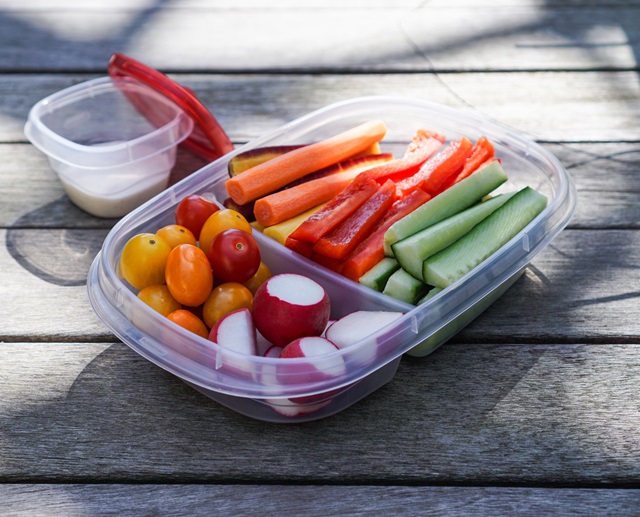 Eating for kidney health and worried about what types of snacks can help you stay well? It's easier than you think to build kidney-friendly snacks that can help you stay energized and satisfied throughout the day.
Avoiding snacks high in sodium is a wise choice for any healthy eating plan, but it's extra important when it comes to protecting your kidneys. Focusing on less-processed foods like fruits, veggies, and unsalted nuts can give you the nutrients you need while keeping sodium intake low. These foods are also rich in fiber, which helps you feel satisfied.
If you're eating for kidney health, you may be monitoring your potassium, phosphorus, sodium, and calcium levels. If your doctor advised you to limit these nutrients, be mindful of your portion size when selecting these options. Here's more information on Potassium and Phosphorus.
Remember, kidney function may change over time. Be sure to check in with your kidney healthcare team for your individualized needs.
Here are some examples of kidney-friendly nutritious snack options:
¼ cup hummus with sliced cucumbers

¼ cup cottage cheese with peaches

¼ cup tuna salad with a small handful (4-6) low-sodium whole grain crackers

Small whole wheat tortilla with ½ cup mashed beans and a sprinkling of Parmesan cheese

Small handful of unsalted nuts such as almonds, cashews, walnuts, pecans, or peanuts

Slice of whole wheat toast with fruit spread and peanut butter

½ cup yogurt with berries

½ cup madarin oranges and 3 cups popcorn (low or no salt)
CLC12175.A