Makes 6 servings
Prep: 10 min Cook: 30 min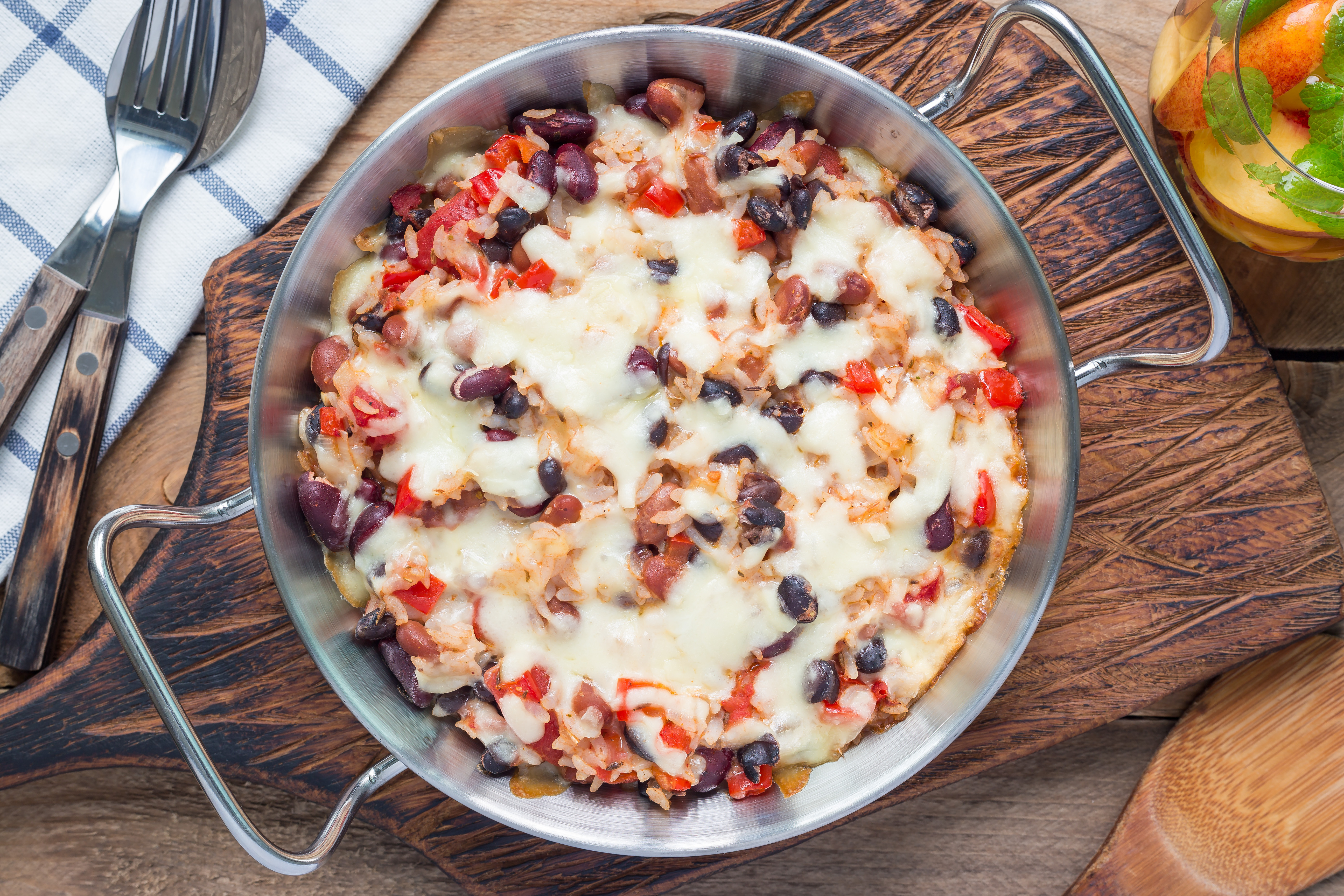 Ingredients
2 cups whole wheat Israeli couscous, cooked according to package directions
2 cups baked chicken breast, no skin, chopped into small cubes (great place for leftover chicken)
15 oz can black beans, drained and rinsed
15 oz can pinto beans, drained and rinsed
2 Tbsp tomato paste
2-3 chipotle peppers in adobo sauce (depending on how much heat you prefer), chopped fine
15 oz can low-sodium chopped tomatoes, with liquid
3 Tbsp light cream cheese
3 oz low-fat sharp cheddar, shredded
Nonstick cooking spray
Nonfat Greek yogurt (optional)
Preparation
Preheat oven to 350°F.
Combine ingredients from couscous to cream cheese in a large bowl and mix well.
Spray a 2-quart baking dish with nonstick cooking spray. Pour mixture into prepared dish. Cover with foil and bake for 25 minutes. Uncover, sprinkle with shredded cheese, and bake an additional 5 minutes uncovered.
Add a dollop of nonfat Greek yogurt on top of each serving, for a creamier twist.
Nutrition information
Serving size: 1 cup
Per serving:
Calories: 390; Total fat: 4 g; Saturated fat: 2 g; Sodium: 234 mg; Cholesterol: 25 mg; Total carbohydrates: 25 g; Fiber: 8 g; Sugars: 3 g; Protein: 22 g
PM11372.A