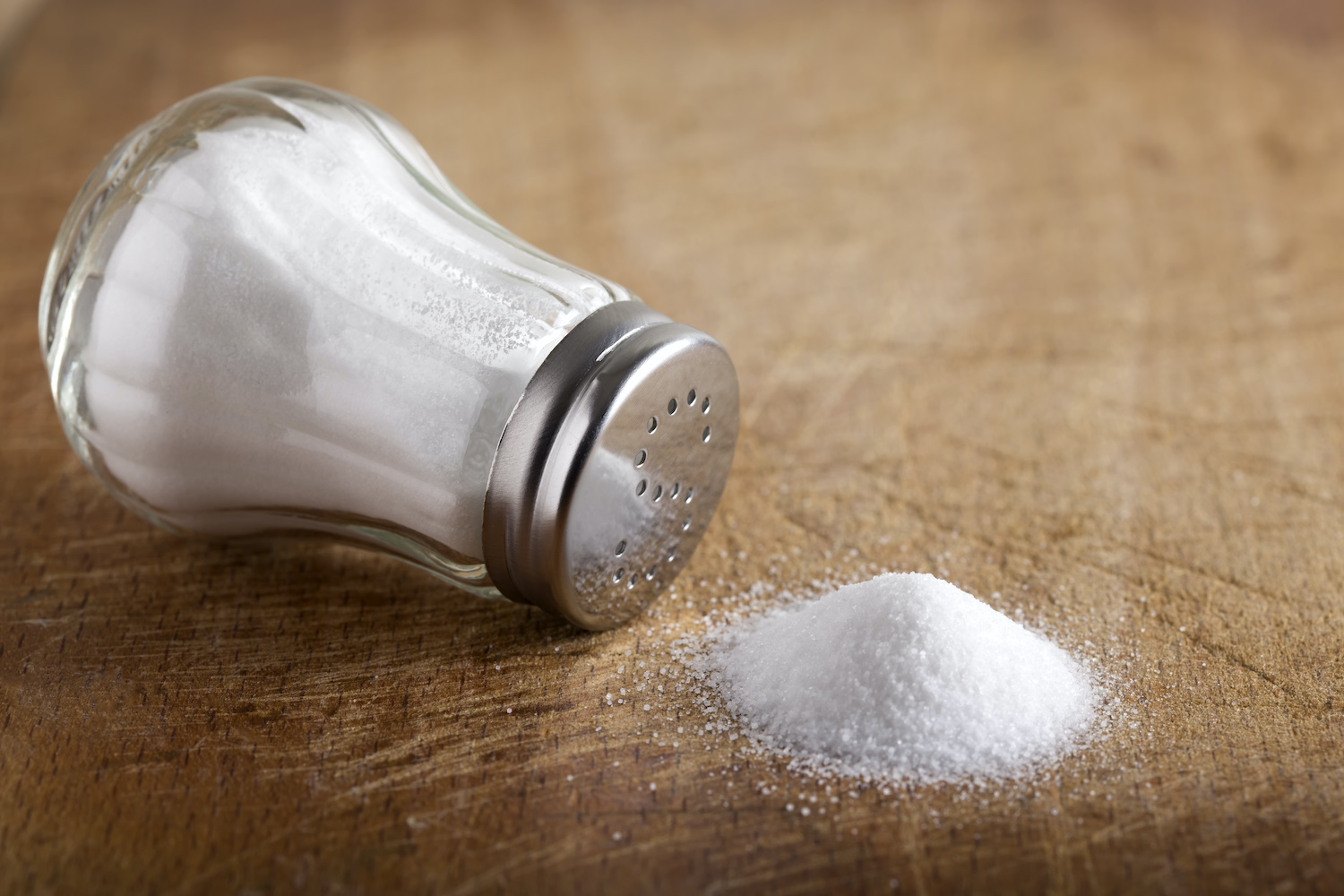 Your doctor may have told you to limit the sodium you eat, especially if you have kidney disease. In fact, cutting back is a good health decision for many adults. Most Americans take in too much sodium each day.
You may be wondering what exactly sodium is. Why is too much a problem for kidney health? This guide will help shake out what you need to know about sodium.
What is sodium?
Sodium is a mineral. It's found naturally in some foods, and added to others. Table salt is only one source of sodium. Most of the sodium in our diets comes from packaged and restaurant foods.
Sodium is essential for human life. It helps control the balance of fluid in the body. It also helps the muscles and nervous system work.
Why is it important to limit sodium for kidney health?
Kidneys control the amount of sodium in the body. This is one of the kidneys' most important roles. When a person has kidney disease, their body cannot remove excess sodium. This can lead to fluid buildup. Symptoms can occur as a result. These include:
Swollen ankles

Puffiness

Increased blood pressure

Shortness of breath

Thirst
Your kidneys may have trouble keeping sodium and water in balance. The excess sodium can also cause fluid buildup around the heart and the lungs. This can be very dangerous. Too much sodium can also lead to a worsening of kidney disease.
How much sodium should I have?
The Dietary Guidelines for Americans says to limit daily sodium intake to 2,300 mg or less. That's only one teaspoon of salt total. This includes what's already in the foods you eat. Most of the sodium people eat come from packaged and restaurant foods.
Your doctor may want you to aim for even less sodium each day. Talk to your healthcare team about your needs.
There are lots of ways to cut back on sodium in your diet:
Use

low-sodium seasonings

instead of salt when you cook.

Focus on

lower-sodium foods

when you shop.

Be mindful of sodium

when you dine out

.
What about salt substitutes?
If you are eating for kidney health, it's best to avoid salt substitutes. These products contain less sodium, but they are made with potassium chloride. Potassium is another mineral that people eating for kidney health need to be mindful of. Herbs and herb blends like Mrs. Dash are a suitable — and flavorful — choice.
Schedule a call with your Livongo expert coach to learn more about sodium and your kidneys. Your coach can help you find delicious ways to cut back on sodium in your meals and snacks.
CLC12169.A