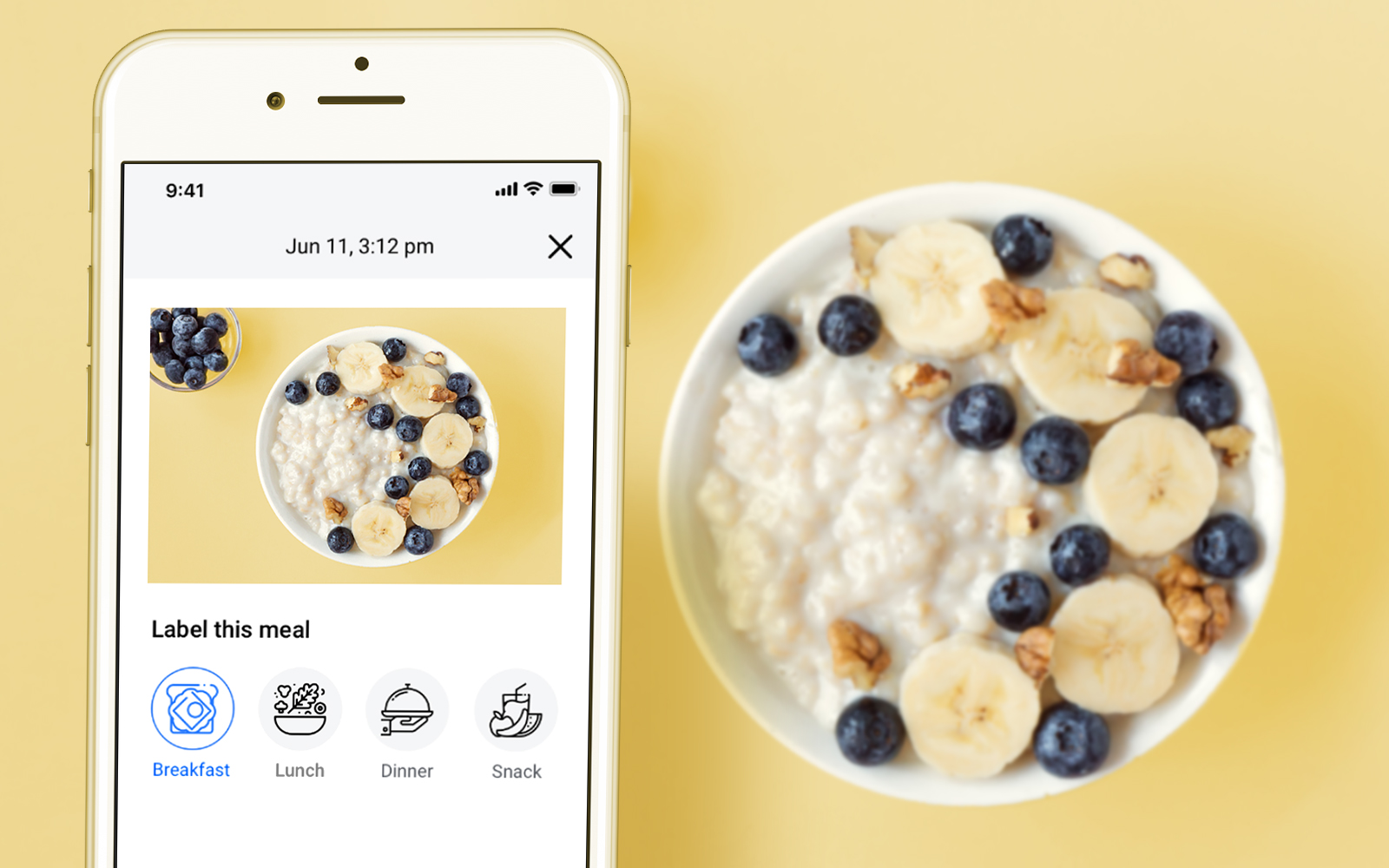 Food logging is an important form of self-monitoring that can support you in reaching your goals for your health. By reflecting on our patterns around food, we can learn so much!
How often should I be logging?
Aim for 5+ food logs per week.

The more you log, the more mindful you are about what you are eating and why.

Research shows this improves health and weight-loss outcomes.
What is the value of logging?
Increases self-awareness and accountability.

Raises awareness around how much you eat, when you eat, why you eat, and where you eat, and allows you to see patterns in your eating habits.

Helps you learn from the choices you have made and helps you feel good.

Monitor your progress toward a change you might be working on.

For people with diabetes, learn more about how food affects your blood sugar.

Get more personalized tips during your 1:1 coaching sessions with our Livongo expert coaches.
What should I be logging?
What?

Write down the specific foods and beverages you are consuming. Add details like how the meal was prepared (baked, broiled, fried, etc.). Don't forget to include condiments, dressings, sauces, or toppings.

How much?

List the

portion

you had of each item. Use measuring cups, a food scale, or your hand measurements for reference.

When?

Taking note of the times that you eat can be helpful in identifying long periods between meals or your most challenging times.

Additional items to log:

How do you feel?

Identify how you are feeling at that meal: happy, sad, anxious, stressed, bored, tired, lonely, etc.

Where?

Record where you are eating this meal: the kitchen table, in front of the TV or computer, walking around the house, in your bedroom, at a friend's house, at a restaurant, etc.

Who you are eating with?

Are you eating alone, with your spouse/partner, children, friend, colleague, etc.
How to successfully log?
Try to log foods and beverages as you consume them; don't wait until the end of the day.

Pre-log your food intake to set your intention for your day.

Be as specific as you can.

Set reminders throughout the day to stay on top of your food log.

Don't skip those challenging days or meals — these can bring the most value to your logging.

Trouble logging everything? Focus on one time of the day until it feels easy.

Find small wins in your food choices every day and record them on your log!
Whether you are using the Livongo app, a written log, or a calorie-counter app, find a method that works for you and stick to it. Food logging is a valuable tool that raises self-awareness of and accountability for food choices and can help guide you to your personal health goals. For additional support with food logging, schedule a coaching session with one of our Livongo expert coaches.
PM10245.B