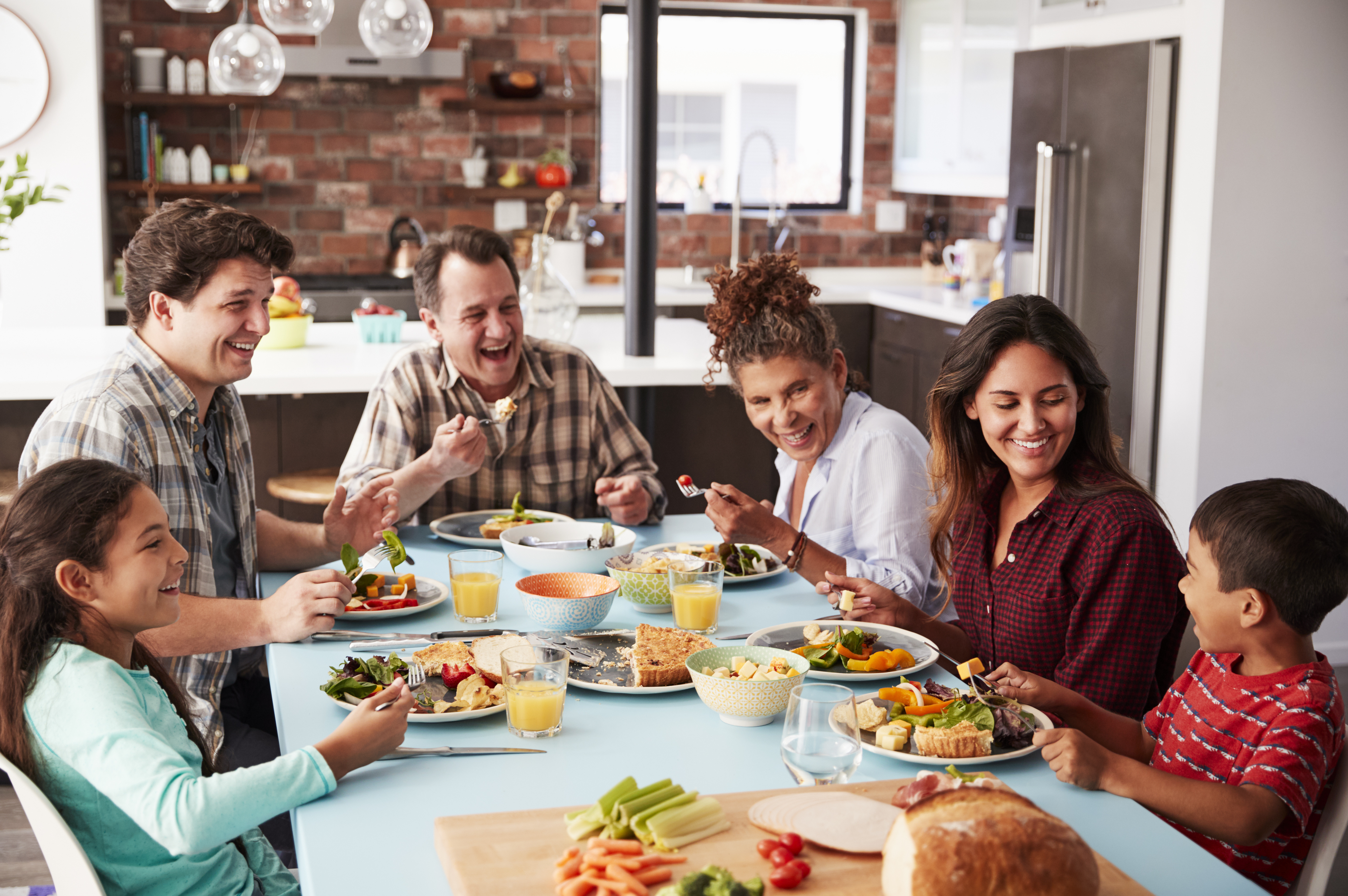 When you meet your health goals, you're not the only one who benefits. A more energetic and vibrant you is a big win for your family, too. Of course, managing your own health and taking care of a family at the same time can be challenging — especially at mealtime.
Focusing on the balanced plate can make it easier for you to make healthy and crowd-pleasing meals. The best part about the balanced plate is that pretty much all foods can fit. Your job is to keep portions moderate and choose more of certain foods and less of others. Remember, the balanced plate is 50% non-starchy veggies, 25% lean protein, and 25% carbs.
Here are a few tips to help make balancing your plate quick and easy:
Involve the family. Have the kids choose the veggie for the meal. They can also help prepare the protein. Playing chef may make them interested in trying new foods!

Stock your kitchen with non-starchy veggies. Easy-to-grab or prepared raw veggies like cucumber and snap peas are good choices. Frozen veggies in steamer bags can also come in handy.
Have precooked proteins ready. Canned tuna or salmon, frozen baked chicken, low-sodium deli meat, boiled eggs, or tofu can add protein to your dinner in a flash.
Add the veggies first. Filling half your plate with veggies when serving can help easily create those ideal portions that result in a balanced plate.
Include family favorites. Even foods you may not think of as healthy can fit. Mac and cheese, pizza, and chicken fingers are just a few examples. Including these foods in moderate portions along with non-starchy veggies can help quell a craving and teach your kids balance.
Enjoy the meal together at the dining table. Turn off the TV and put away phones. This helps you stay aware and keep portions in check.
When you are focused on healthy habits, it can inspire your family to do the same. Kids learn from example; they may want to explore the nutritious foods you're eating as well!
Here are a few ways you could include family favorites using the balanced plate model: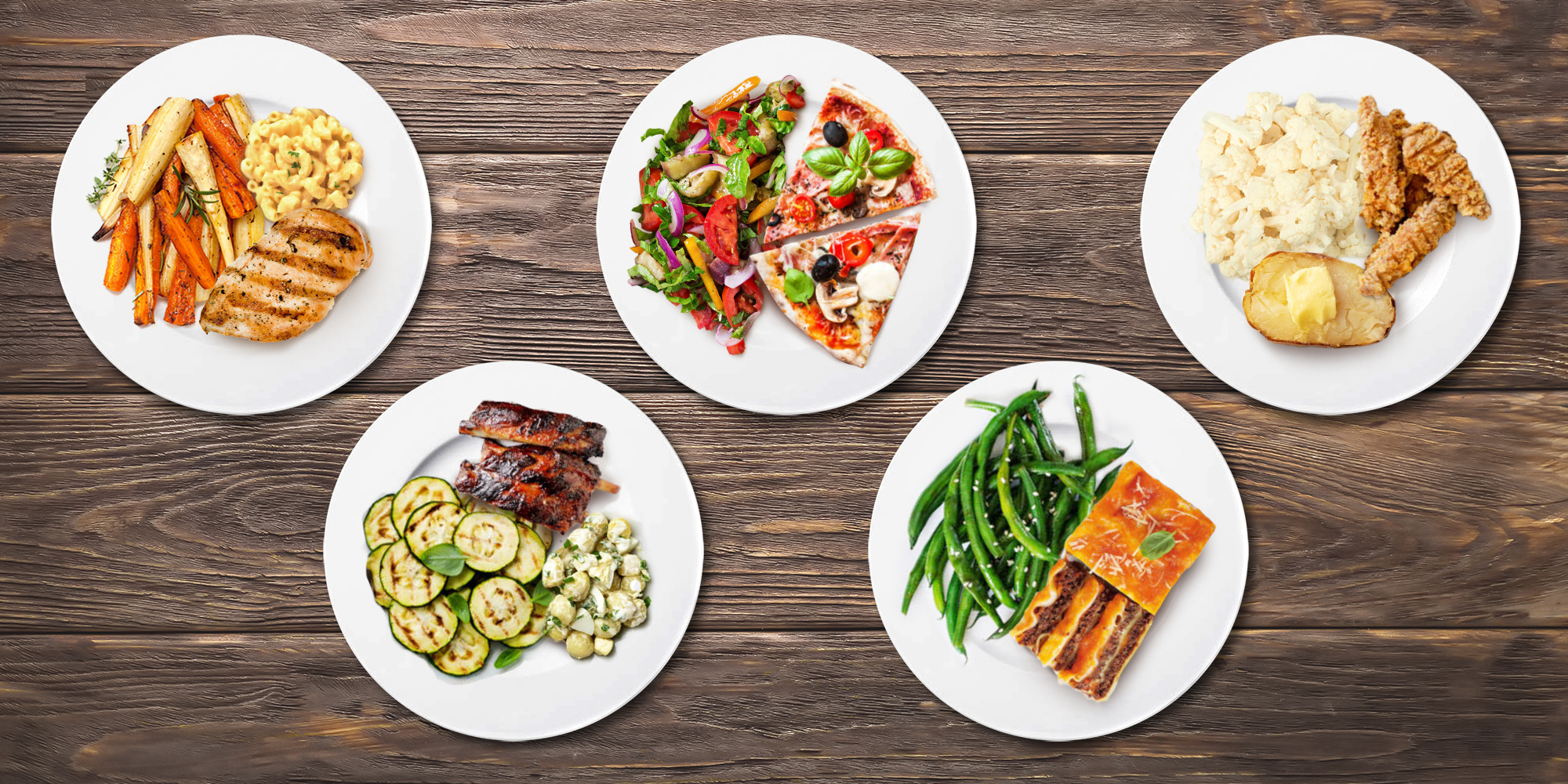 PM09659.A