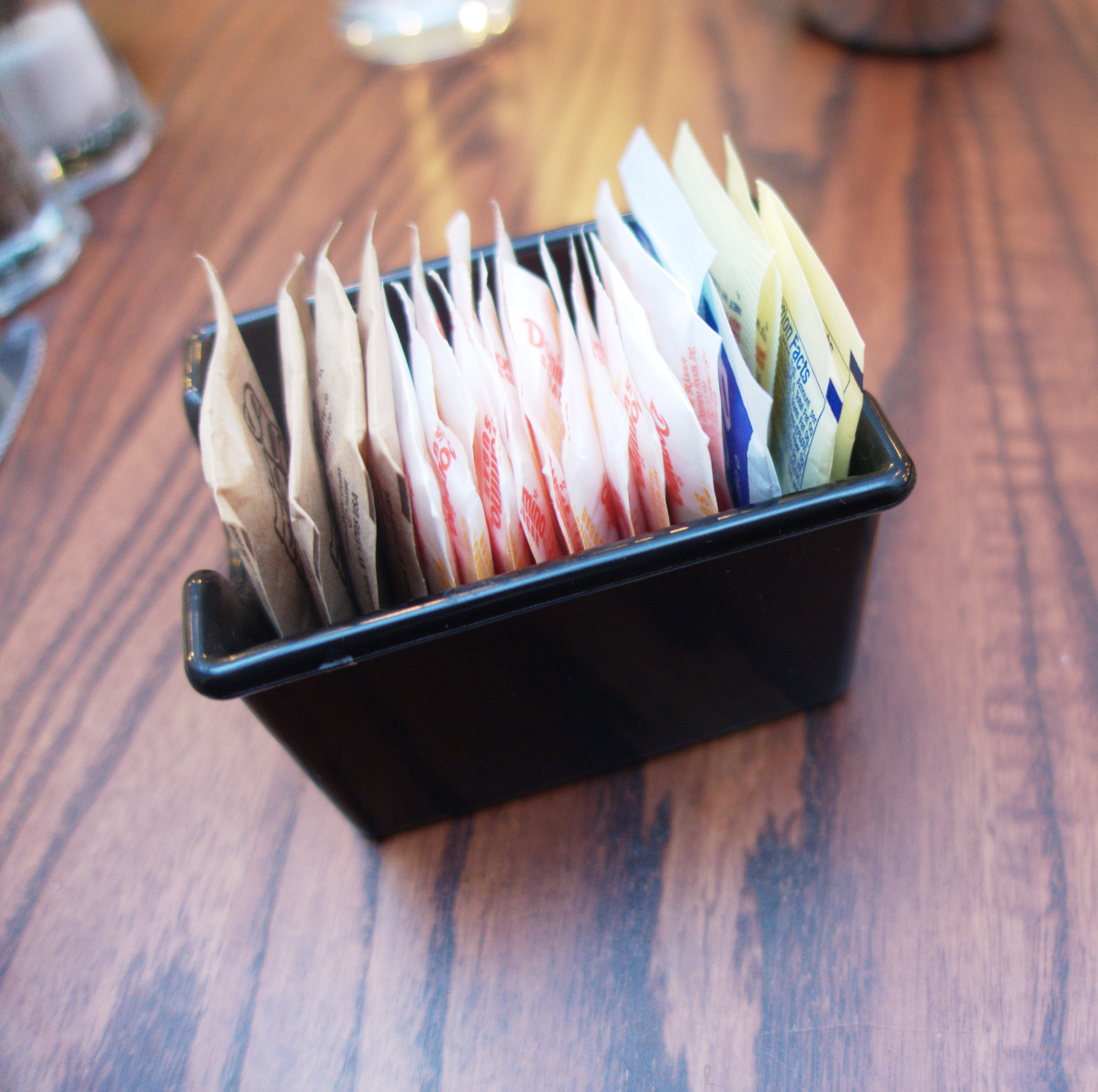 It's not hard to find artificial sweeteners in the grocery store or café. Companies and individuals use these low- or no-calorie sweeteners in place of high-calorie ones like sugar, honey, corn syrup, maple syrup, and agave. Food brands use them in diet drinks, desserts, yogurt, chewing gum, baked goods, and more. People may add them to drinks like coffee and tea, or foods like oatmeal or baked goods.
Can artificial sweeteners help me reach my health goals?
Artificial sweeteners contain little to no calories or carbs. They can be a tool in helping you reach your health goals. You can use these products to swap out sugar in drinks like iced tea, lemonade, coffee, and soda.
What's the difference between artificial sweeteners and sugar alcohols?
Sugar alcohols such as sorbitol, xylitol, lactitol, mannitol, erythritol, and maltitol are also used to replace sugar. Unlike artificial sweeteners that contain little to no calories, sugar alcohols contain a small amount. You may see sugar alcohols in products labeled "sugar free," like candies, cookies, and chewing gums.
Sugar alcohols are safe for use. But large amounts may cause digestive symptoms such as cramping, gas, and diarrhea.
Are artificial sweeteners safe to use?
Artificial sweeteners approved by the FDA are thought of as safe for use. These sweeteners are much sweeter than table sugar. This means you only need a small amount to reach the same level of sweetness.
Below are some sweeteners that have been approved or "generally recognized as safe" (or GRAS) for use by the FDA.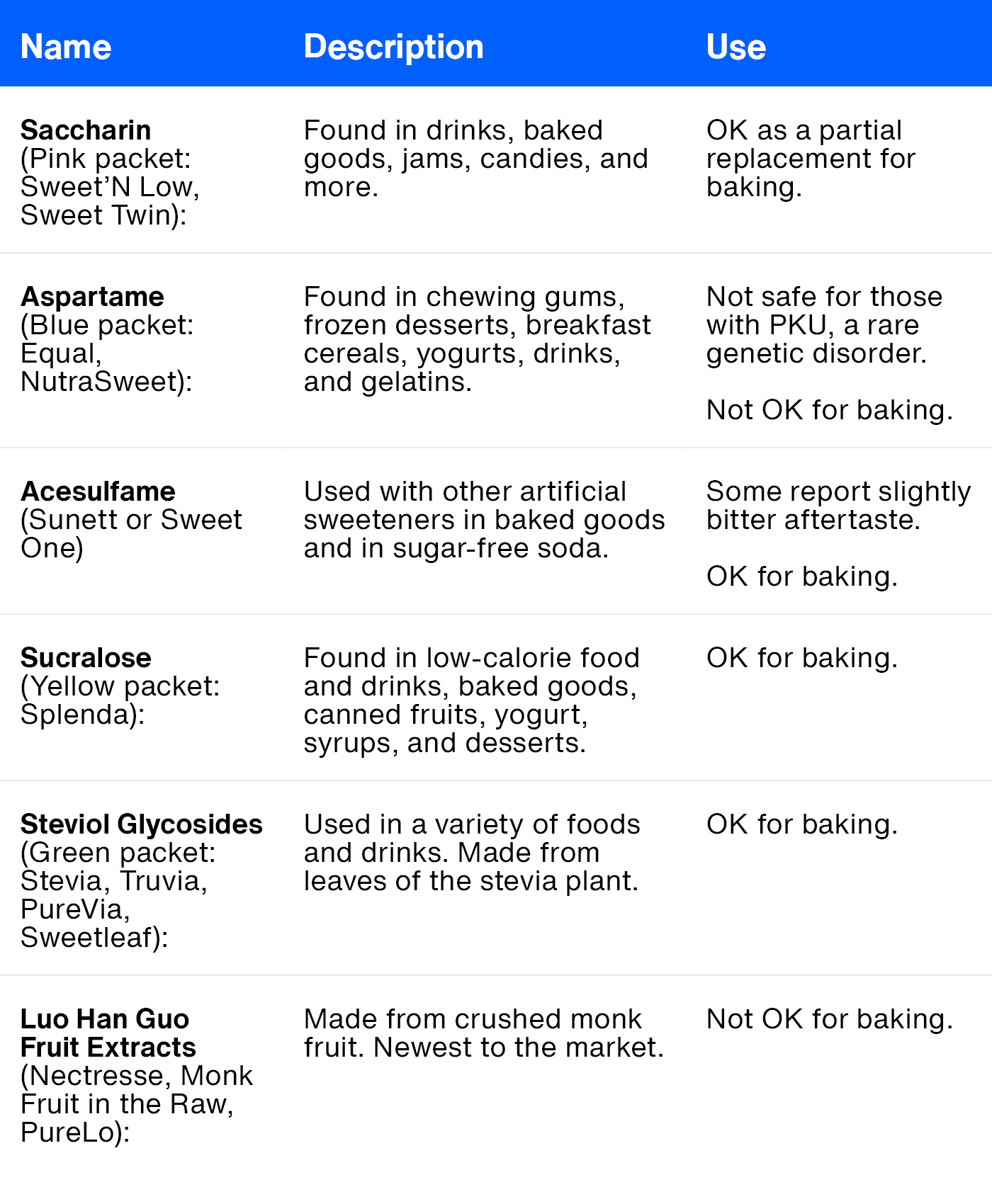 PM09404.A