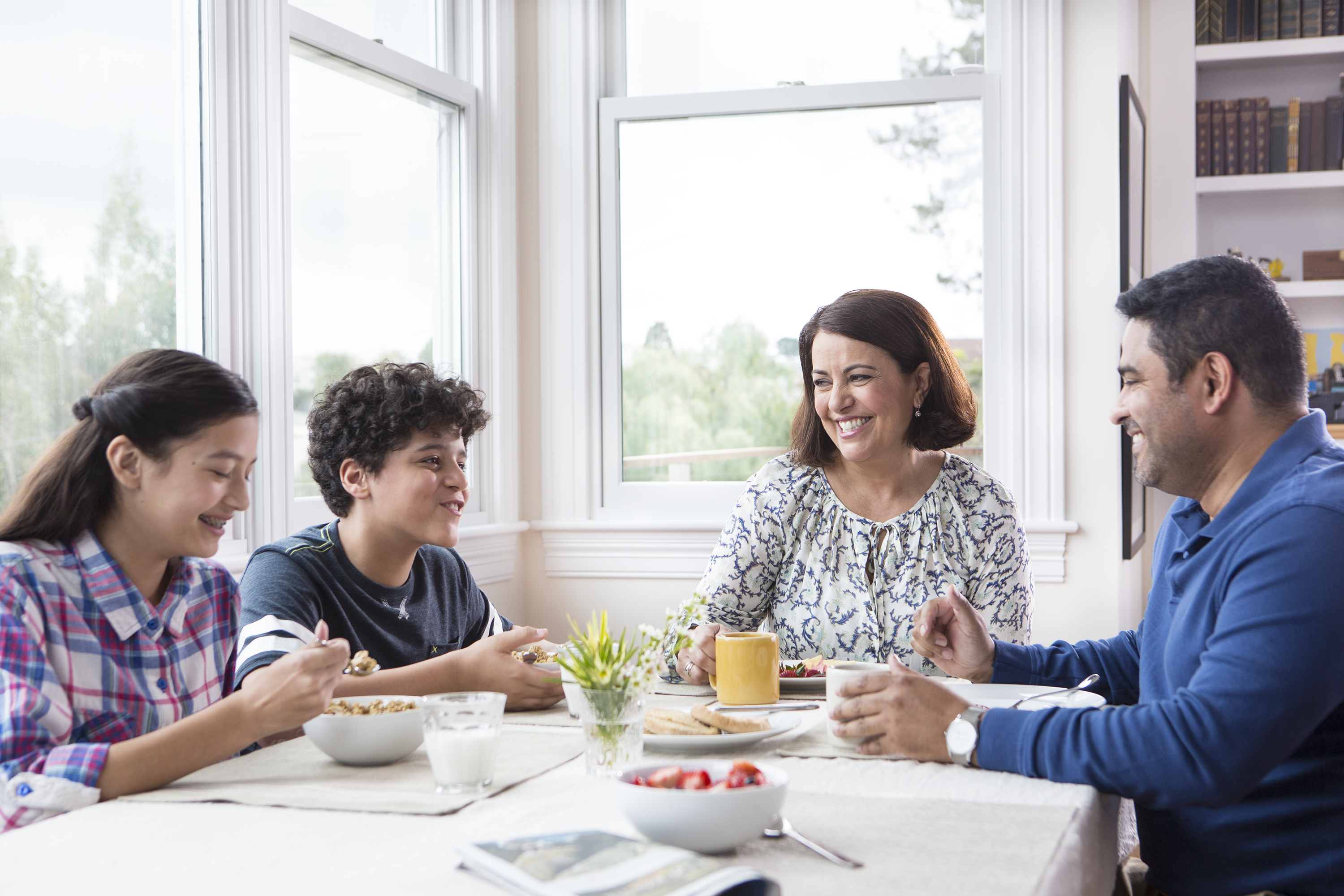 You know that the amount and quality of the carbs you choose can impact your blood sugar levels. But did you know that carbs aren't the only mealtime choice that plays a role in your body's blood sugar response? Here are seven more things to keep in mind when planning your next meal:
Time It Right. Schedule meals around the same time each day. This will help keep your blood sugar levels steady throughout the day. Some people may need to eat more often. Listen to your hunger cues and plan meals and snacks accordingly.
Keep Carbs Consistent. Too many carbs at one meal can raise blood sugar. Many people fall into the trap of eating a small breakfast, bigger lunch, and biggest dinner. Instead, divide carbs evenly between each meal to help keep blood sugar steady.
Divide It Up. While it's fine to eat three meals per day, many people find that eating smaller amounts four to six times per day helps them meet their body's needs and keep blood sugar more stable.
Portion Starchy Produce. Higher-carb veggies like sweet potatoes and butternut squash are nutritious and delicious additions to your diet. But since they can raise blood sugar levels, you'll need to watch portion sizes. Non-starchy veggies like cauliflower, zucchini, and spinach can be eaten a bit more liberally.
Take Care With Condiments. Add-ons like barbecue sauce, ketchup, honey mustard, and salad dressings can be loaded with sugar. Read labels before you buy so you know what you're getting. No need to cut these out completely, but be mindful of portion sizes.
Beware of Beverages. If a drink has calories, it can increase your blood sugar. Stick with water, seltzer, unsweetened iced teas, and black coffee as much as possible.
Be Mindful. Bringing a sense of awareness to your meals can help you make healthier choices. It may even help lower A1c levels, according to some research. To start bringing mindfulness to your meals, eliminate distractions. Turn off the TV, step away from the computer, and put away your smartphone while you eat.
CLC09369.B