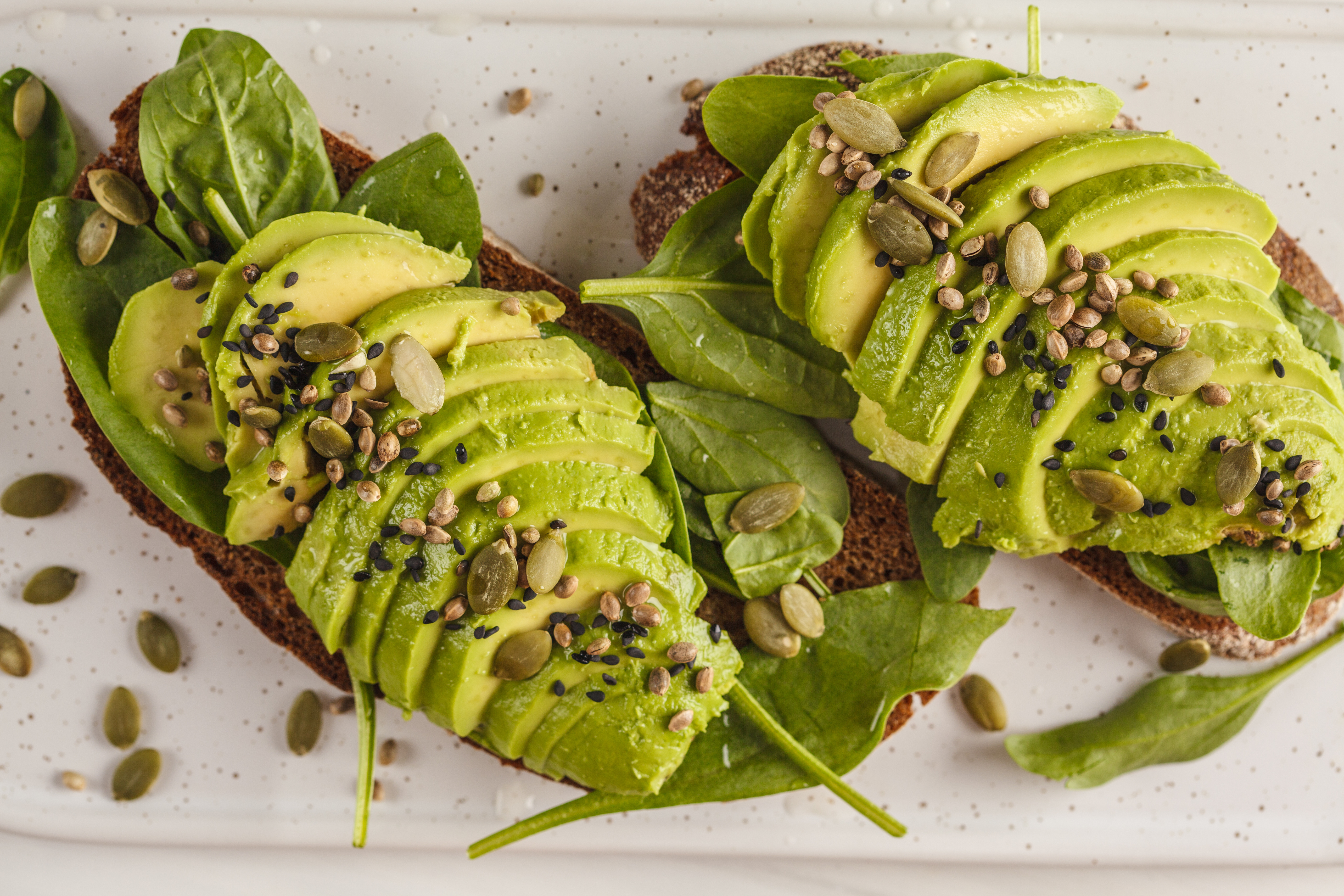 There are a lot of reasons why breakfast is a big deal. Eating a balanced morning meal can help increase your energy, prevent hunger, and help you reach your health goals. What's more, breakfast is a chance to squeeze more nutrients into your day.
Using the balanced plate can help you start your day on the right foot. Aim for a breakfast with 50% non-starchy veggies, 25% protein, and 25% carbs.
Choose one or more foods from each group: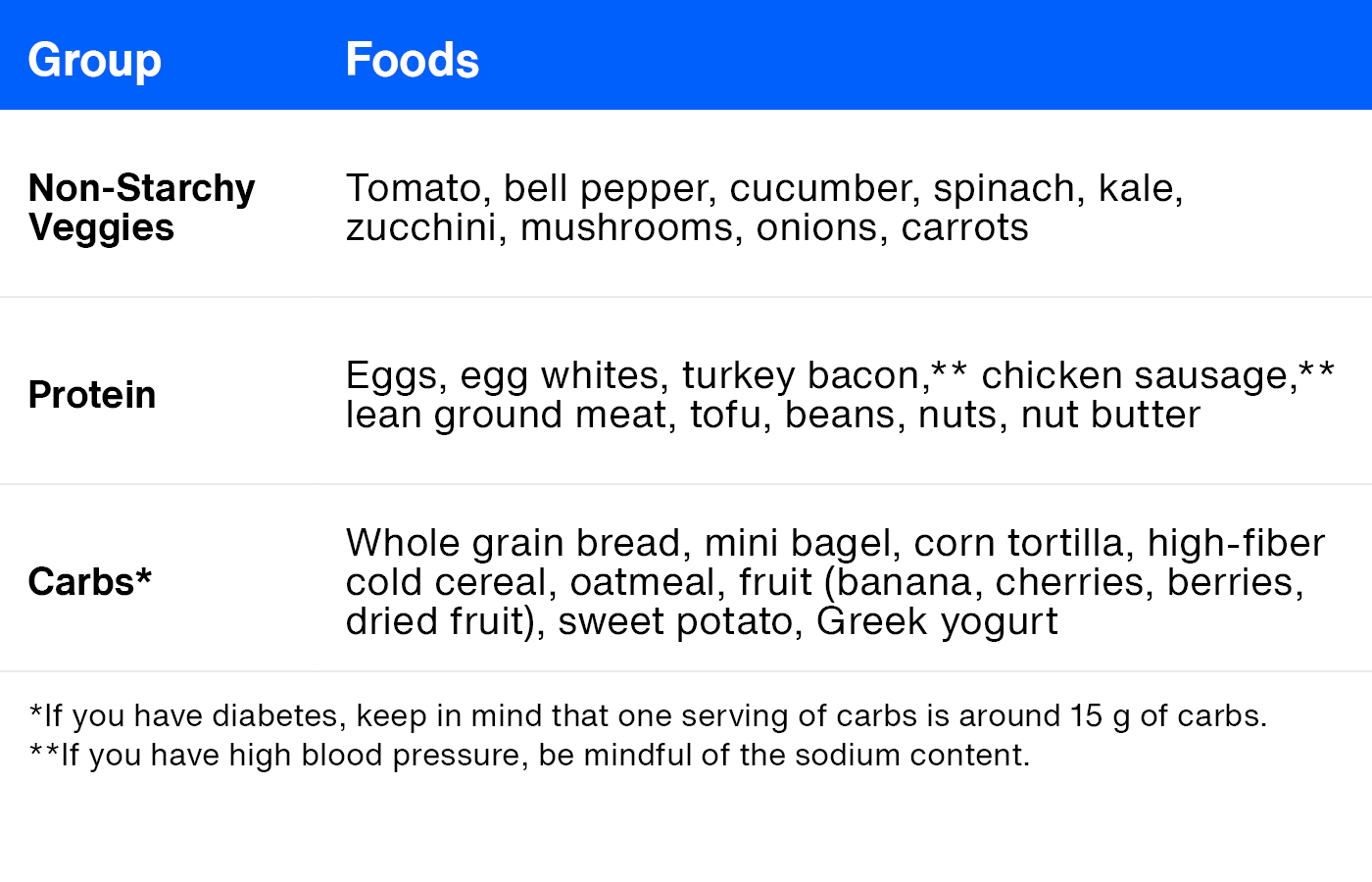 Easy breakfast ideas:
Trail mix: Toss no-sugar-added dried fruit and nuts in a bag. Eat with a side of sliced cucumber.
Save time: Make five bags at the start of the week. Grab and go each morning.
Protein box: Hard-boiled egg with grape tomatoes and whole grain crackers.
Save time: Cook and peel eggs on Sunday for the week, or buy pre-boiled eggs.
Steel-cut oats: Mix 1-2 tablespoons peanut butter into prepared oats. Eat with a side of celery sticks or your favorite non-starchy vegetable.
Save time: Make a batch over the weekend. Reheat single servings as needed.
Breakfast tacos: Top a corn tortilla with vegetarian refried beans. Microwave, top with salsa, and roll up.
Save time: Make a few ahead of time. Store in the fridge and heat as needed.
Greek yogurt and fruit: Scoop plain yogurt into a bowl and top with berries. Eat with a side of baby carrots or your favorite non-starchy veggie.
Save time: Buy single-serving cups and portable fruit like bananas. Take it to go!
Avocado toast: Spread mashed avocado on a slice of whole wheat toast. Top with ¼ cup pumpkin seeds and chopped spinach.
Save time: Use store-bought guacamole instead of avocado.
Easy scrambled eggs: Spray a mug with nonstick spray. Add 1 egg plus 2 egg whites, whisked. Microwave for 1-2 minutes, stirring halfway. Top with chopped tomato, onion, and cilantro.
Save time: Use jarred salsa instead of chopped veggies.
Remember, you don't have to eat typical morning foods. Veggies and hummus, soups, and salads can all make tasty, filling, and well-balanced breakfasts. Any balanced meal that you enjoy is perfect for fueling your day!
PM08447.A