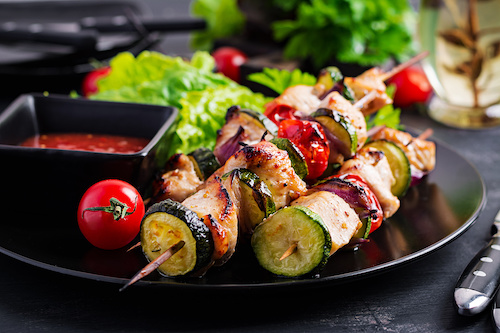 It's a treat to eat away from home. No work in the kitchen, and no mess to clean up. But that doesn't mean you must take a break from healthy eating.
Some restaurant meals are more processed than others. Many foods are deep fried, or contain a lot of heavy cream, cheese, or coconut milk. These ingredients can increase the saturated fat in your meal. Foods may also contain more added sugar or sodium than you think.
The good news? You can eat healthier at restaurants if you choose less processed foods! Here are a few alternatives with less junk, but just as much flavor.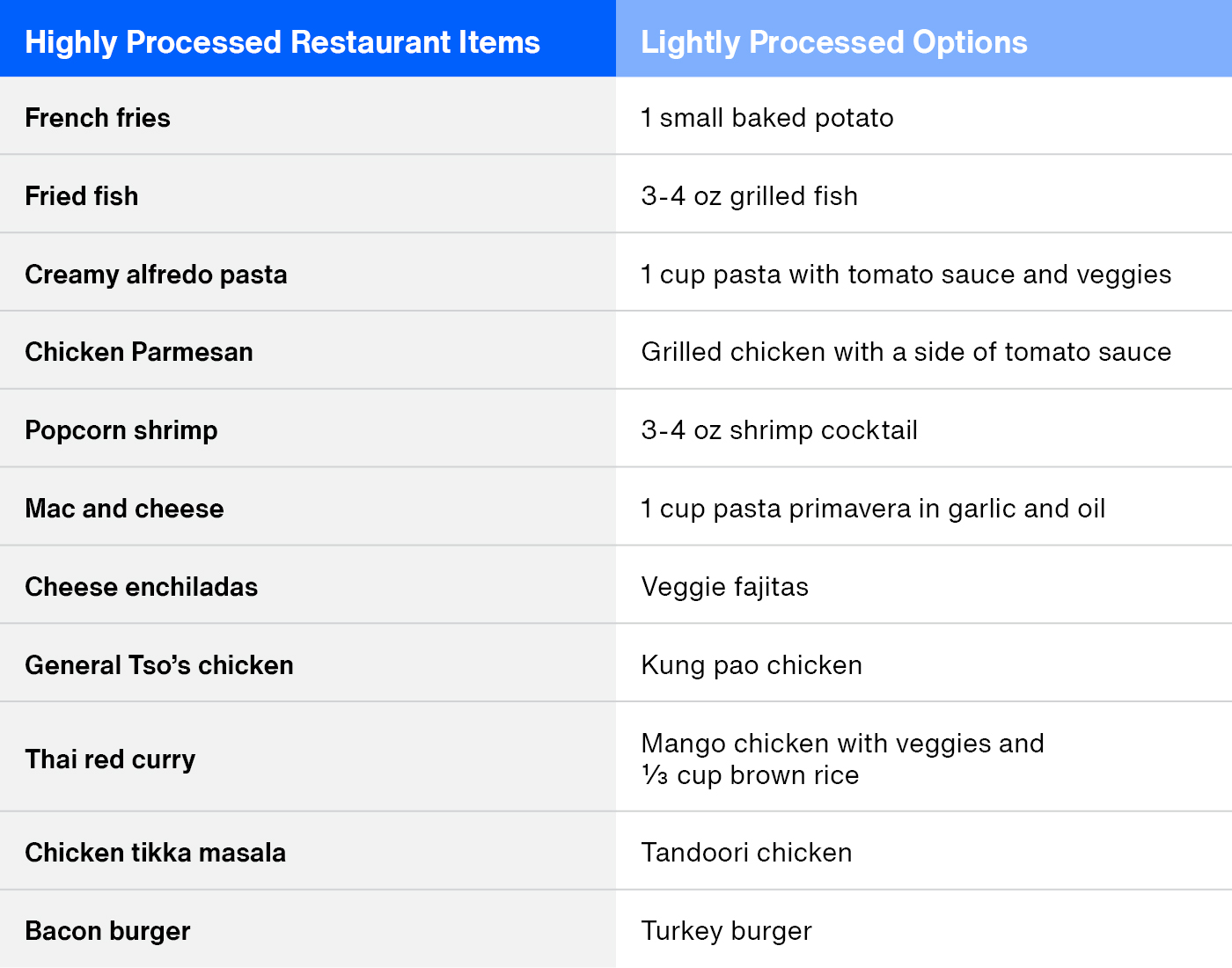 Note: Even less processed options at restaurants can come with additives. If you are monitoring your blood pressure, blood sugar, or cholesterol, ask your server about healthier menu options with less sodium, sugar, or saturated fat.
PM08046.A