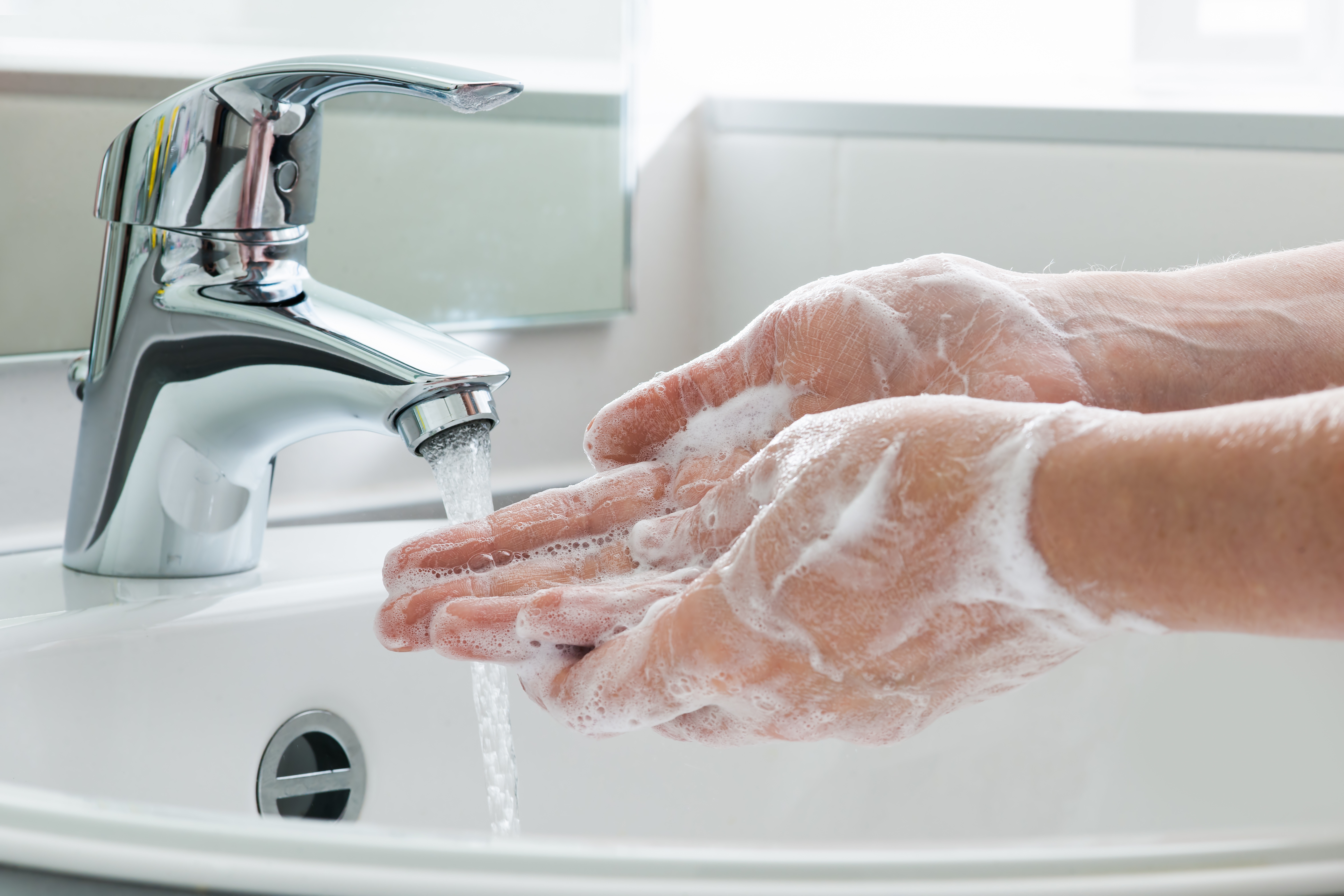 Last updated: 10/4/2022
Note: Information in this article was accurate at the time of our most recent update. Information about COVID-19 changes rapidly. We encourage you to visit the websites of the Centers for Disease Control and Prevention (CDC) and your state and local government for the most up-to-date information. If you have any questions regarding your diabetes care plan, including medications, contact your doctor.
Q: I have type 2 diabetes. Am I at an increased risk for COVID-19?
A: If you have a chronic condition like diabetes, you are at a greater risk for getting seriously ill if you contract COVID-19. For this reason, it's extra important that you take steps to prevent getting sick. It's also important to be prepared in case you do get sick. To keep yourself healthy, wear a mask, wash your hands frequently, avoid people who are sick and avoid crowds, if possible.
To be prepared, have extra supplies and medication on hand to last you at least two weeks. This will ensure you have what you need if you must stay home for a period of time. And if you develop any possible COVID-19 symptoms, contact your doctor right away. The CDC has more information for people at higher risk, including those with diabetes.
Q: Does having type 1 diabetes put me at a higher risk?
A: A person with type 1 diabetes is more likely to get seriously ill from COVID-19. For this reason, it's even more important to take steps to prevent the spread of germs, like wearing a mask, frequently washing your hands and avoiding crowds and people who are ill. If you do get sick, you'll need to monitor your blood sugar and ketones more than usual. Here are some other things you need to know about COVID-19 and type 1 diabetes.
Q: I have high blood pressure. Am I at an increased risk?
A: Research suggests people with high blood pressure may be at a higher risk for severe complications if they become ill. If you have high blood pressure, take the same precautions as any other high-risk individual to prevent the spread of germs. Wear a mask, wash your hands, avoid crowds and keep a distance from people who are sick.
Q: I have another chronic disease. Am I at an increased risk for COVID-19?
A: Adults of any age with a number of underlying conditions are at increased risk of severe illness from the virus that causes COVID-19. This includes adults with type 2 diabetes, chronic kidney disease and heart conditions, and those who smoke. People with other conditions may also be at a higher risk. For that reason, it's even more important that you take precautions against getting sick, like wearing a mask, keeping your hands off your face, staying away from those who are sick, regularly cleaning surfaces and washing hands thoroughly to protect yourself and others.
Q: What are the symptoms of COVID-19?
A: The following are potential symptoms of COVID-19 and may not appear until 2 to 10 days after exposure. People who are infected with COVID-19 are contagious before symptoms are present.
Fever and/or chills

Cough

Shortness of breath

Fatigue

Muscle or body aches

Headache

Sore throat

Nausea or vomiting

Diarrhea

Stuffy or runny nose

Confusion or mental "fuzziness" or "fogginess"

Loss of taste and/or smell
Q: Is there a vaccine for COVID-19?
A: There are now vaccines that are approved or authorized and recommended to prevent COVID-19 in the United States. COVID-19 vaccines are clinically proven to be effective at preventing COVID-19 infection. They have also been shown to help reduce symptoms, so if a vaccinated person becomes infected with COVID-19, they are less likely to get severely sick or need expensive medical care. Talk to your healthcare provider right away to find out if you are eligible to receive a vaccine in your area. Click here for our COVID-19 vaccine Frequently Asked Questions.
It is also important to make sure you are up to date on your other immunizations. The annual flu vaccine, for instance, can keep you from getting sick with the flu; it is also linked with fewer hospitalizations in people with diabetes and other chronic conditions.
Q: Should I be wearing a face mask when I leave my home?
A: Yes, depending on your location. Different states have different suggestions about mask use in public, but we defer to expert guidelines from the Centers for Disease Control and Prevention (CDC). As of September 9, 2022, the CDC suggests that people with higher risk of severe illness wear face masks or respirators in indoor public places where community level of COVID-19 is medium or high. If you are leaving home to go to the grocery store, pharmacy or doctor's office, you should wear a mask. The reason: It is possible to have the virus but have no symptoms. Even without symptoms, a person can spread the virus to others through speaking, coughing and sneezing. People who go on to develop symptoms can also share the virus with others in the days before they get sick. Wearing a mask can prevent a person with the virus from unknowingly transmitting it to other people. Don't have a high-quality mask or respirator? You can find free N95 respirator masks here or by calling 1-800-232-0233 (TTY 1-888-720-7489).
Q: Should I be staying away from other people? Avoiding social situations?
A: It depends on many factors, including your comfort level, health status and risk tolerance.
Fully vaccinated people have more protection against severe symptoms from the COVID-19 virus. If you are fully vaccinated, it will be safer for you to enjoy social situations and spend time with loved ones.
Unvaccinated individuals should avoid social gatherings and limit time indoors with others. If you haven't yet gotten a COVID-19 vaccine, wear a mask when you're around others who don't live in your home. Talk to your doctor about scheduling your vaccine as soon as possible so you can enjoy more safety and freedom.
If you are at high risk for severe illness, the CDC recommends taking preventive actions against COVID-19.
Even if you're not at high risk, you should stay home and avoid contact with others if you feel sick or have symptoms such as fever, cough or shortness of breath. Your symptoms could put a more vulnerable person at risk.
Q: What should I do if I've been exposed toCOVID-19?
A: If you've been exposed, start precautions immediately—regardless of vaccination status. Begin wearing a high-quality mask around others as soon as you find out you were exposed. It's a good idea to test five full days after exposure if you remain symptom-free. Continue wearing a mask for 10 days after the exposure.
Watch out for symptoms like fever, cough and shortness of breath. If you do develop symptoms, isolate and take a test immediately; stay home until you know the results.
Q: What should I do if I suspect I have COVID-19?
A: Stay home, in a separate room from others. Use a separate bathroom, if possible. Call your doctor's office to get advice on how to proceed, including getting tested. The CDC has detailed information on what to do if you think you have COVID-19. If you are considered high risk, you may now be eligible for effective treatment. Don't delay in talking to your doctor—treatment must be started within a few days to be effective.
Q: How do I manage my diabetes if I have COVID-19?
A: When you are sick, you may have more difficulty managing your blood sugar. If you have COVID-19, you are more at risk for developing serious complications. It's important to work with your doctor on a plan that is specific to you. Here are some general tips for managing diabetes when you are sick.
Q: Should I use telehealth services for my medical care? If so, what do I need to do to prepare for this?
A: More doctors are using virtual visits since the outbreak of COVID-19. This can help limit the spread of the virus. If you think you have COVID-19, call your doctor. They will ask questions to decide what level of care you may need. Even if you're not ill, it's important to keep up on routine visits with your provider. This is especially true if you have a chronic condition. In many cases, virtual visits are a great solution. Here are our tips to set yourself up for a successful virtual visit with your doctor.
Q: If I must stay in my house for long periods of time, what do I need to know?
A: Talk with your doctor about getting an extra supply of meds. Be sure you have enough medications and diabetes testing supplies to last you at least two weeks. If you need more testing supplies, you can order them directly through your Livongo meter, the Livongo mobile app, or by contacting Member Support at membersupport@livongo.com or call 800-945-4355. Also, be sure to stock up on the essentials like food, water, toiletries and anything else you think you may need.
Q: What are some nonperishable foods that I can keep on hand if I cannot leave my house?
A: Canned goods and freezer foods are always good to have on hand, but some choices are not so healthy. Here are a few healthier options: healthier canned goods and freezer fruits and veggies.
Q: I had to miss work and am having trouble affording my diabetes medications. Are there any services to help with this?
A: Yes, if you are struggling to pay for insulin and diabetes medication, the American Diabetes Association has compiled a list of resources that can help you get assistance with diabetes medications in your area.
Additional Resources
Managing stress and anxiety
If you are feeling stressed or anxious about COVID-19, here are some resources that may be helpful:
Managing blood sugar
If you're having trouble managing your blood sugar levels, here are some resources that may be helpful:
Sources:
https://www.cdc.gov/coronavirus/2019-ncov/symptoms-testing/testing.html
https://www.cdc.gov/coronavirus/2019-ncov/index.html
https://www.diabetes.org/diabetes/treatment-care/planning-sick-days/coronavirus
https://www.jdrf.org/coronavirus/
https://www.cdc.gov/coronavirus/2019-ncov/about/steps-when-sick.html
https://www.cdc.gov/coronavirus/2019-ncov/community/home/get-your-household-ready-for-COVID-19.html
https://www.cdc.gov/coronavirus/2019-ncov/about/transmission.html#geographic
https://www.cdc.gov/coronavirus/2019-ncov/specific-groups/high-risk-complications.html
https://www.cdc.gov/flu/prevent/actions-prevent-flu.htm
https://www.cdc.gov/flu/prevent/keyfacts.htm
https://www.cdc.gov/handwashing/when-how-handwashing.html
https://www.cdc.gov/flu/prevent/vaccine-benefits
https://www.cdc.gov/flu/prevent/vaccine-benefits.htm