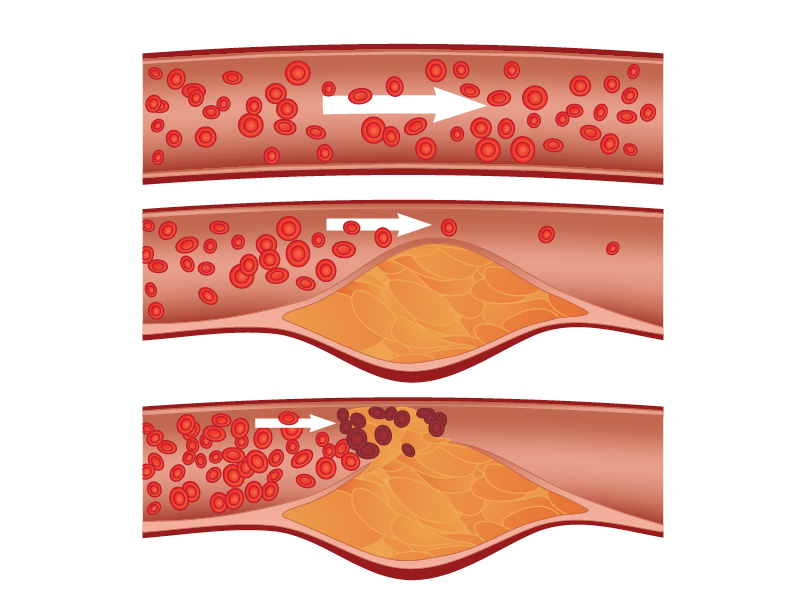 Cholesterol gets a bad rap when it comes to health. But not all cholesterol is bad. There are different types of cholesterol that play different roles in your heart health.
Cholesterol is a waxy, fat-like substance. It plays some key roles in your body, like helping you make hormones. Cholesterol is found in every cell in your body.
LDL and HDL
To travel through your body, cholesterol rides on substances called "lipoproteins." There are two types of lipoproteins: low-density lipoproteins and high-density lipoproteins.
Low-density lipoprotein (LDL) is sometimes called "bad" cholesterol. LDL can build up on the walls of your arteries. This puts you at a higher risk for heart disease and stroke.
High-density lipoprotein (HDL) is sometimes called "good" cholesterol. HDL sweeps LDL cholesterol from your blood and carries it to your liver. The liver breaks down LDL so your body can get rid of it. Having a higher HDL can cut your risk of heart disease and stroke.
Triglycerides
Triglycerides are a type of fat found in the blood. They come from foods you eat. Your body also stores extra energy your body does not need right away as triglycerides.
High triglycerides combined with high LDL or low HDL is linked with a higher risk of heart attack and stroke.
Checking Your Cholesterol
Your doctor may order a cholesterol test if you are at risk for high cholesterol. It may also be part of a routine exam, even if you do not have any risk factors.
You may not be allowed to eat or drink for 9 to 12 hours before the test. On the day of the test, a healthcare provider will use a needle to take a small blood sample from your arm. They will collect the blood in a vial. The test will take only a few minutes.
Next, your healthcare provider will send the blood sample to a lab for a lipid panel. This will tell you the levels of different fats in your blood.
You might also ask your doctor about advanced lipid tests. Testing for Lipoprotein(a), Apolipoprotein-B (ApoB), and your LDL particle number can help you better understand your risk.
Making Heart-Healthy Changes
Successfully managing your cholesterol means embracing healthy lifestyle changes. Here's a few things you can do to lower your cholesterol numbers and keep your heart healthy:
Limit your intake of

foods

high in saturated and trans fats

Eat foods high in soluble fiber

Lose weight

Get 150 minutes week of moderate-intensity exercise
Talk to your doctor about any shifts to your routine. If lifestyle changes don't work, your doctor may want to discuss starting you on cholesterol medications to see better results.
PM07995.A