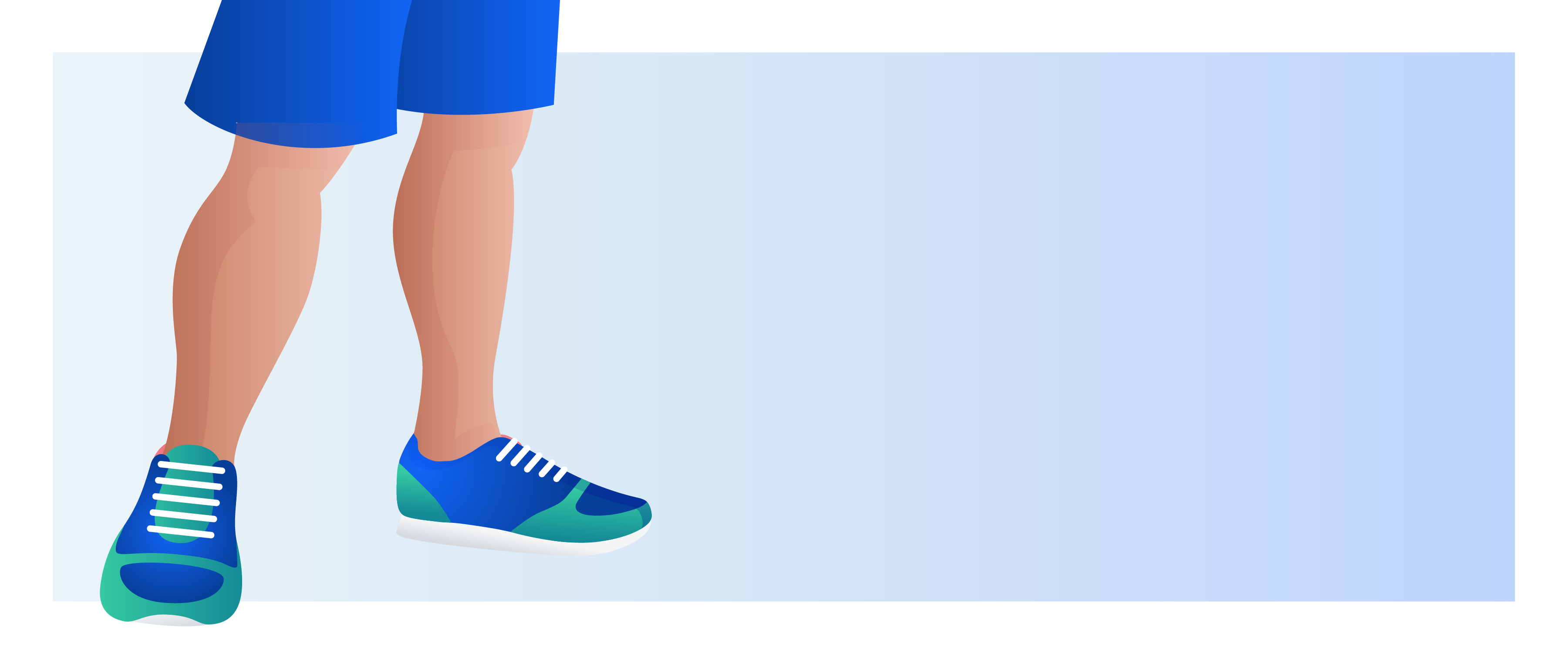 Welcome to your Stronger Legs Challenge! Your mission is to try a lower body exercise to strengthen your leg muscles. Try this once a day for 5 days.
We'll send you exercise videos each day to help you with this challenge!
Why Legs?
When we think about "strength," it's common to think about bulky arms or muscly shoulders. But it's important to build your strength from the bottom up. Your legs have some of the biggest muscles in your body!
Boosting your leg strength can help ...
Improve your

balance

Increase your

stamina

Prevent

lower back pain

Speed up your

metabolism

Give you

energy

Boost your

confidence
You don't have to be a bodybuilder to enjoy the perks of stronger legs. Maybe you just want to walk around your workplace with more ease. Or lift grocery bags free of worry. Or keep up with your kids or grandkids. These are all great benefits!
Finding the Time
You're busy. You might be thinking, when do I find the time to exercise? All it takes is 2-3 minutes to work your leg muscles!
You might try your exercises before work, on your lunch break, at night while you watch TV, or even first thing when you wake up. Find the right time for you.
Keep Coming Back
Get credit for your hard work! Log your progress in your Livongo app each day for 5 days. You'll also get a new fitness video each day with a new leg exercise to try. Check them out each day and find your favorite!
PM08048.A