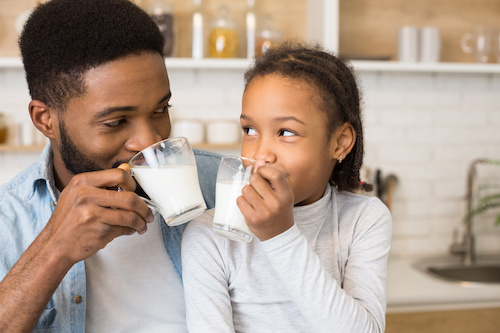 Protein is the building block of the body. It helps your muscles work. It keeps your hair and nails healthy. It allows your body to make hormones and enzymes. And it tastes great!
Some protein sources can be high in saturated fat. Now, a little saturated fat is okay for the body. But too much can lead to health trouble like high LDL ("bad") cholesterol and a higher risk of heart disease. That's why it's helpful to change up your protein sources once in a while.
Better-for-You Proteins
Enjoy tasty protein foods that are naturally lower in saturated fat. Try swapping these in for any of your usual proteins.
Fish

Trout, salmon, halibut, cod, herring, and other types of fish are all lower in calories and saturated fat, but still packed with protein.

Plant-Based Proteins

Swapping animal protein for plant protein is great for your heart. Beans, lentils, chickpeas, soybeans (edamame), amaranth, quinoa, and ancient grains are all delicious and protein-rich.
Making a Healthy Swap
You can still enjoy delicious protein options and stick to your health goals! Try some of these simple swaps to enjoy tasty proteins that are naturally lower in calories and saturated fat.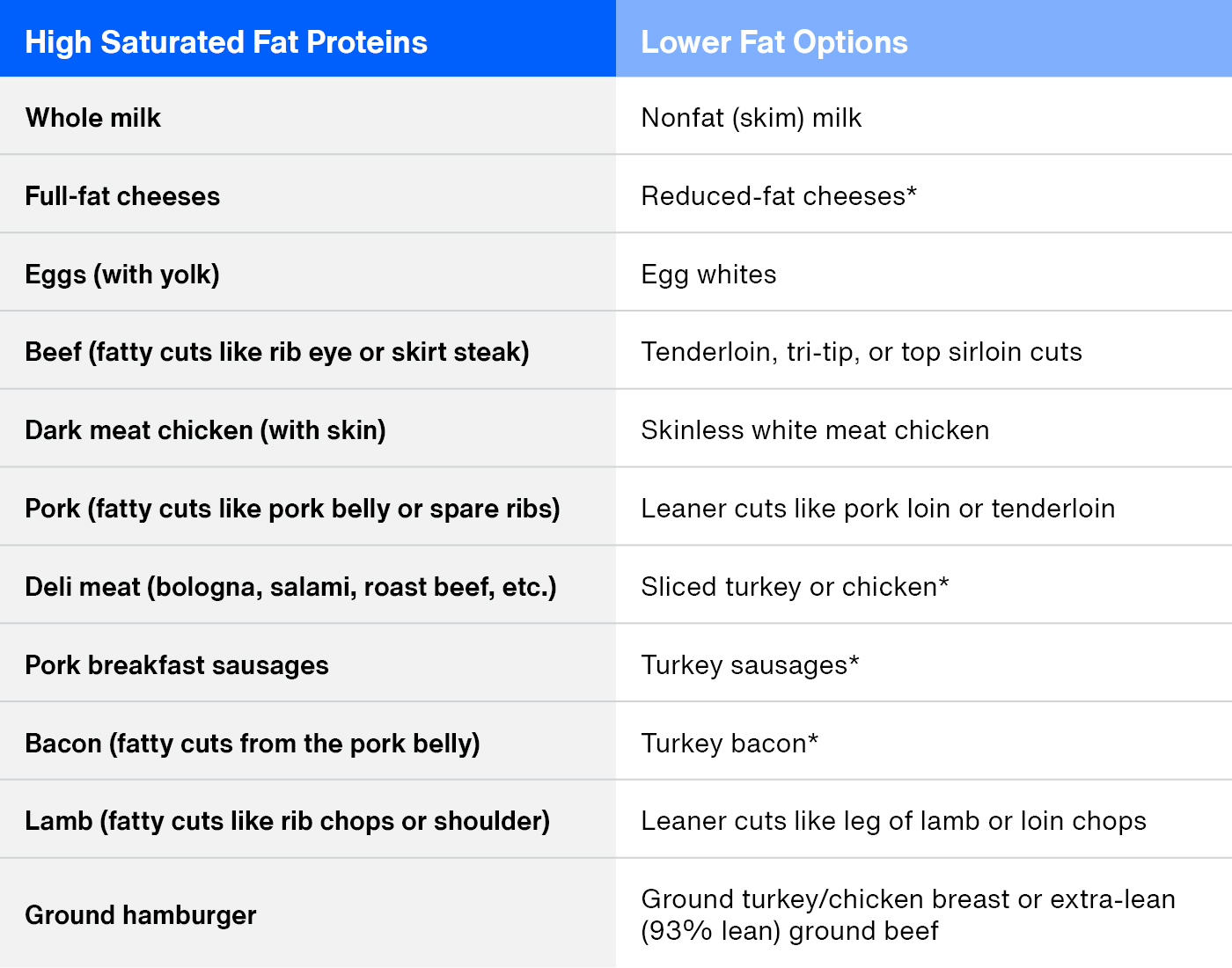 *If you are managing blood pressure, check the sodium content of these items and consider limiting the number of servings.
PM08020.A