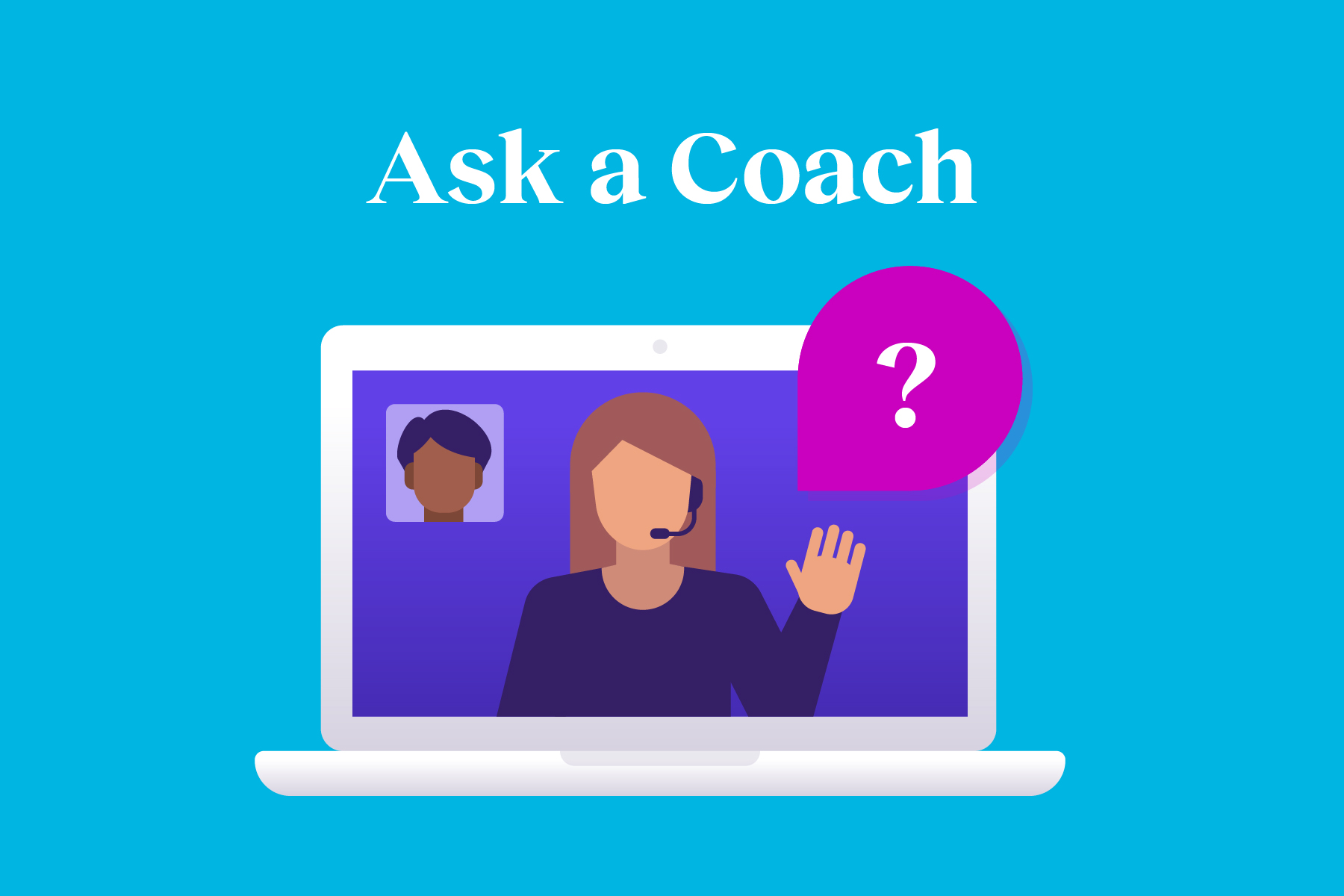 Ask a Coach: I Often Get Hungry In Between Meals — Is It Okay to Snack? If So, What Are the Best Snacks to Eat?
We've all been there. Waiting too long between meals can lead to excess hunger. That can cause strong cravings — and cause you to overdo it when you do finally eat. So, what to do when hunger strikes? First, drop the guilt! Hunger is a normal sensation. It's your body's way of telling you it needs fuel. That's a good thing. Next, recognize that hunger so you can help your body meet its needs.
Then, grab a balanced snack that contains protein and produce. Protein helps slow digestion, which keeps you feeling full. Produce is full of fiber, which helps you feel satisfied — and it packs important vitamins and minerals. You can also choose a high-fiber whole grain in place of the produce item when you need a bit more energy.
Here are some of my favorite go-to snacks:
Apple slices with a handful of almonds

Carrots and celery sticks with hummus 

Whole grain crackers with tuna or a string cheese

A slice of whole wheat toast with peanut butter and a sprinkle of cinnamon

Peaches with cottage cheese
Have more questions? 
Message or schedule a session a coach.
- Expert Coach Chris S.
PM07330.A