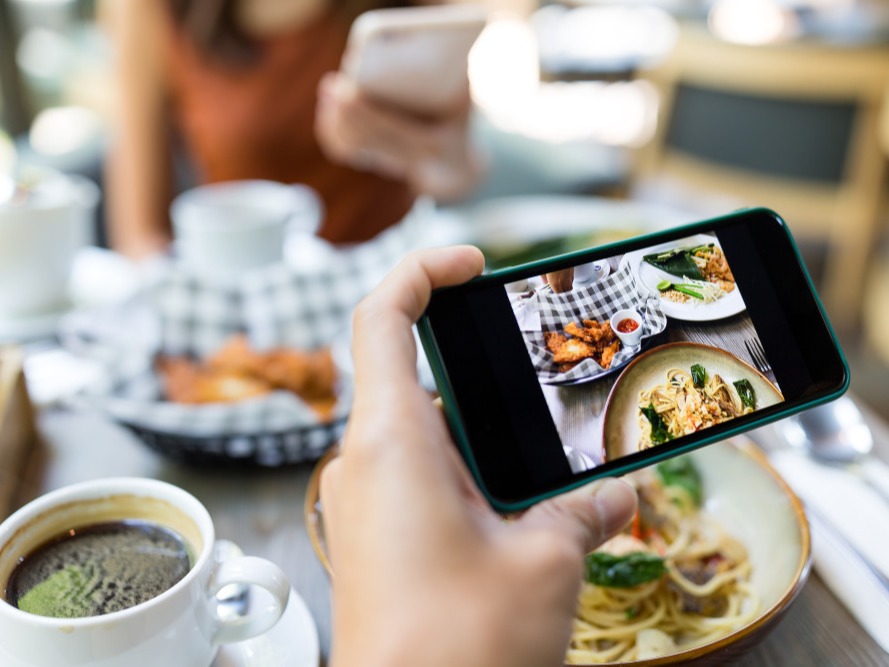 Food logging helps create awareness and makes you more accountable. Studies show that many people who log their food are more successful in reaching their health goals.
To log your food in the Livongo app, open the app and press the (+) sign at the bottom of the screen.
A menu will appear. Press the "Food" option.
You will be taken to the food logging page — follow the guidelines in the picture and fill out your food log.
If desired, you may press the camera icon to take a picture of your meal/snack, or upload a photo from your photo library. This is optional but highly encouraged.

Choose a tag for this meal or snack by pressing one of the labels.

If desired, type in details about your meal/snack. This is optional but also highly encouraged.

Press "Done" to log your entry. Please note that you must enter either a picture or text in order to submit your log.
You can then access all your food logs by tapping on the Food card on the home screen.
Here are some tips to help you get the most out of your food logging experience:
Be consistent. If you ate it, be sure to enter it.

Include the details and key ingredients (e.g., turkey on whole wheat roll, etc.)

Describe the amount (e.g., a handful of almonds)

Include how you're feeling (e.g., energized, stressed, emotional, etc.)

You can backlog your food log data for up to 7 days
PM07178.A