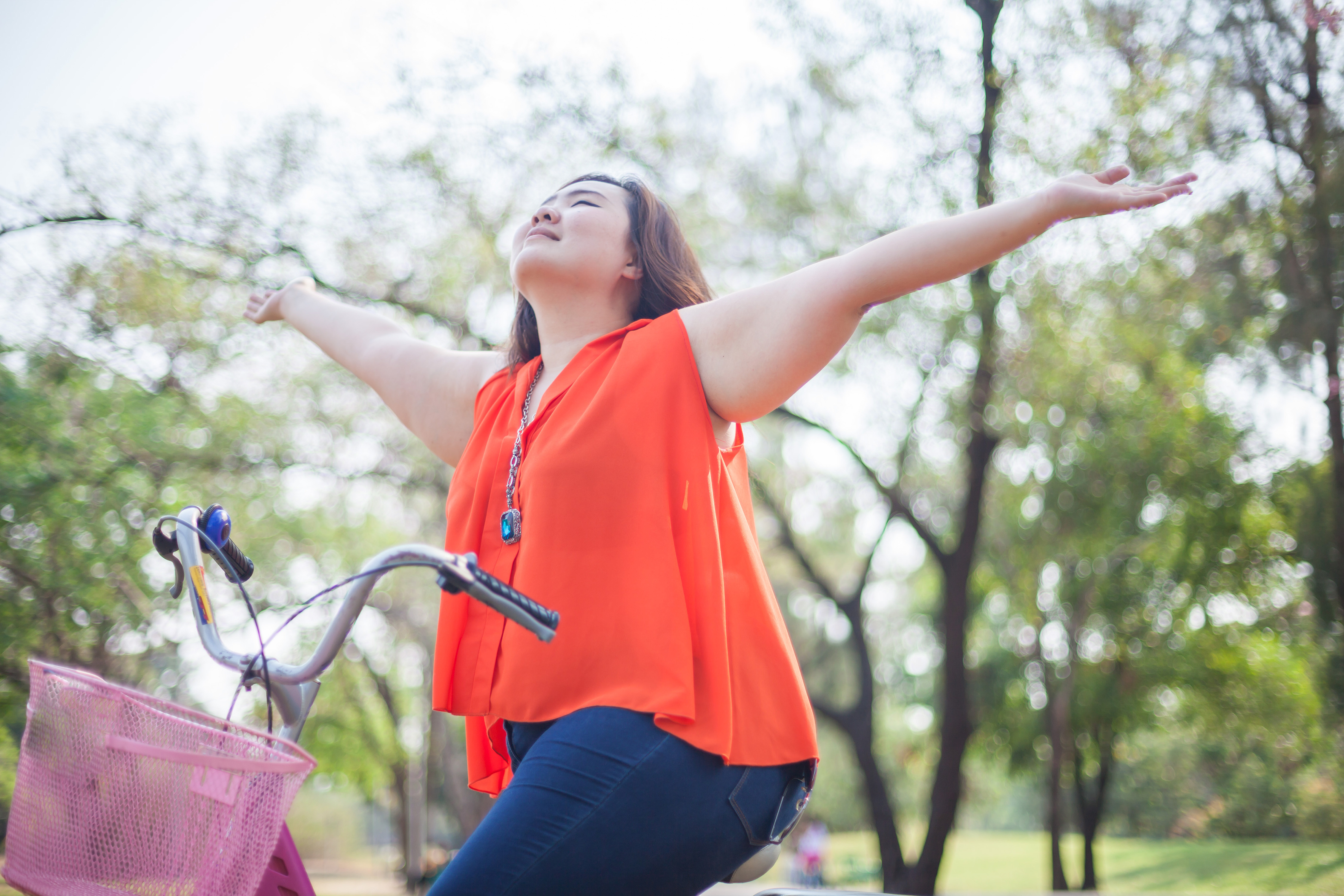 How you think impacts what you do. Weight loss is no exception. Negative thoughts can get in the way of your progress. Positive thinking, on the other hand, can help you stay motivated. This will help you stick with your goals over the long run.
Here are some tips to shift your thinking in a way that will help you succeed:
Redirect Self-Talk: When you feel negative about something you've done, flip the conversation. Turn it into something you can do to get back on track. Don't think, "I overate at lunch, I'm the worst." Instead, tell yourself, "I overdid it at lunch. But, I also had a balanced breakfast. And I plan to get in my steps today. I'll get back on track starting now."
Set Realistic Goals: Focus on progress over perfection. Aim to do up to 10% better each week. If you never eat breakfast, for instance, set a goal to eat breakfast three times this week. If you get 3,000 steps per day, work on getting 3,500 twice this week.
Bounce Back: Don't waste time between falling down and getting back up. If you overdo it at breakfast, don't say, "I will eat better tomorrow." Get back on track that same day! When you do that, celebrate it by writing it down or telling a friend.
Make Baby Steps: One small change may not translate to instant weight loss, but trust that it will lead to progress over time.
Be Kind to Yourself: When you feel like you're not doing enough, pause the negative thoughts. Instead, give yourself credit for the positive habits you've been sticking with and the changes you have been making.
PM07130.A