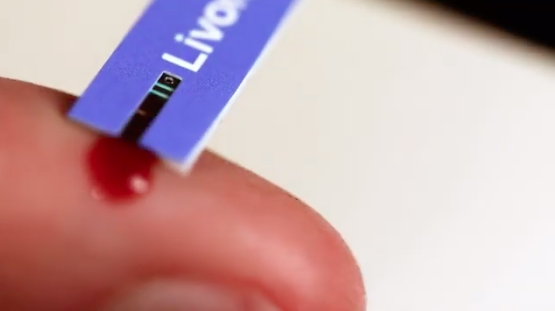 Use your Livongo lancing device and a fresh lancet to prick the skin on your fingertip. This will draw a little drop of blood.
Make sure a fresh test strip is loaded into your Livongo meter, with the open channel facing out.
Then gently tap the top of the strip to the blood droplet, as shown above. The open channel will automatically draw the blood into the strip. Do not place the strip on top of the blood or smear the blood onto the strip.
If you don't get enough blood to fill the channel, try using a different test strip.
PM07207.A