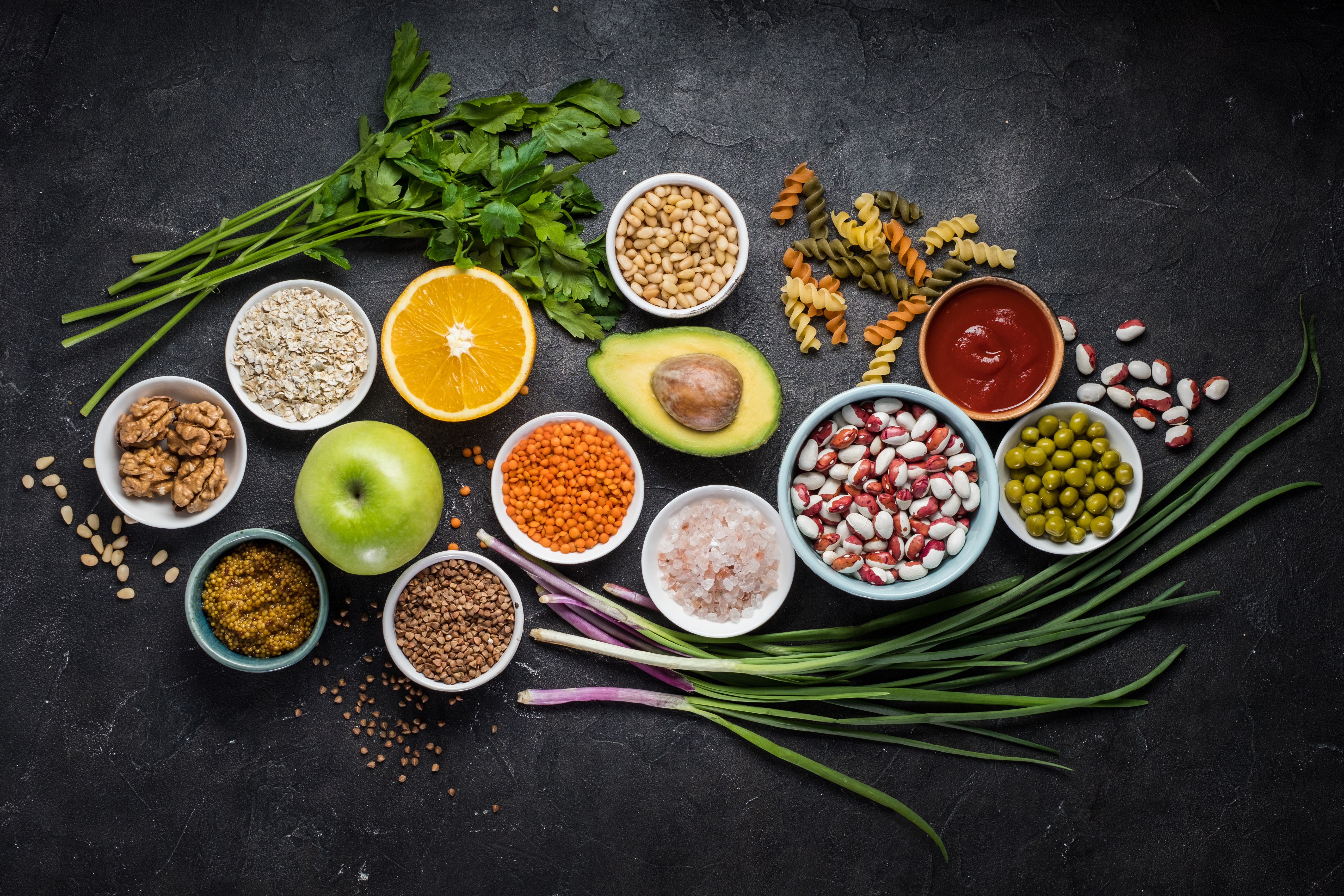 What does fiber do?
Contributes to lower cholesterol and blood sugar levels

Helps you feel full, so you can avoid overeating

Moves food along in the intestines; this helps to keep your bowel habits more regular
How much should I eat?
25 g per day for women

38 g per day for men
What foods can I eat to get more fiber in my diet?
Whole grain breads and cereals

Whole grains like quinoa, bulgur, and brown rice

Nuts like almonds and pistachios

Seeds like flax and chia

Beans like kidney and garbanzo

Fruit like raspberries and pears

Veggies like collard greens, spinach, and broccoli
How do I use a food label to find out if a food is high fiber?
A food is "high fiber" when it has 5 or more grams per serving

A food is "a good source of fiber" when it has at least 3 grams per serving. The American Diabetes Association suggests choosing foods with 3 or more grams of fiber per serving.

What else do I need to know about fiber?
If you increase the amount of fiber you eat, do so slowly. Too much too quickly can cause bloating, cramping, or gas.
Look for whole-grain breads and cereals. The first or second ingredient should be 100% whole wheat, rye, oats, or bran.

Enjoy your fruits and veggies with the peels and skins intact.

You may need even more water as you eat higher amounts of fiber. Upping your water intake helps your body process fiber comfortably.
PM07125.A