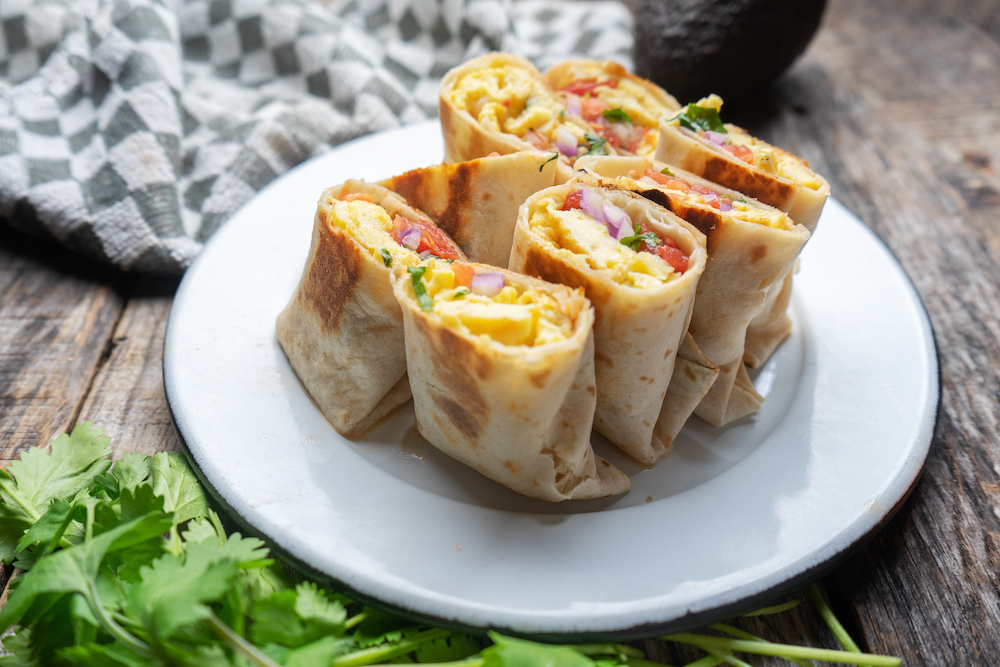 Start your day off right with a flavorful, nutritious breakfast! This easy fajita recipe comes packed with vitamins and takes just minutes to prepare.
Makes 1 serving.
Prep: 5 min Cook: 5 min
Ingredients:
½ cup sliced bell peppers of various colors

¼ cup sliced onion

½ cup sliced mushrooms

1 tsp olive oil

½ tsp cumin

1 whole egg

2 egg whites

1 8-inch whole grain tortilla
Instructions:
Sauté peppers, mushrooms, onion, cumin, and salt and pepper in oil for 3-5 minutes and set aside.

Scramble eggs and wrap them in tortilla with pepper, mushroom, and onion mix.
Nutrition Information Per Serving:
Calories: 377; Total fat: 15g; Saturated fat: 3g; Sodium: 526mg; Cholesterol: 186mg; Total carbs: 41g; Fiber: 5g; Sugars: 7g; Protein: 22g; Potassium: 373mg
This is a naturally vegetarian meal.
CLC14983.B